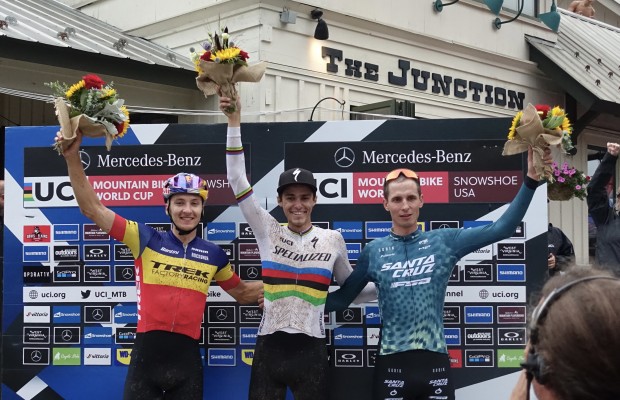 Victory for Blevins and a hard crash for Schurter at the Snowshoe XCC World Cup 2022
The Snowshoe 2022 XCC World Cup has left us with the victory of Christopher Blevins, and with Nino Schurter out of the race after a hard crash.
Blevins is the fastest on the Short Track of the Snowshoe World Cup 2022
After a start as explosive as usual, it was the Romanian Vlad Dascalu who managed to take the lead of the race during the first loop and held the position until lap 3 of 7.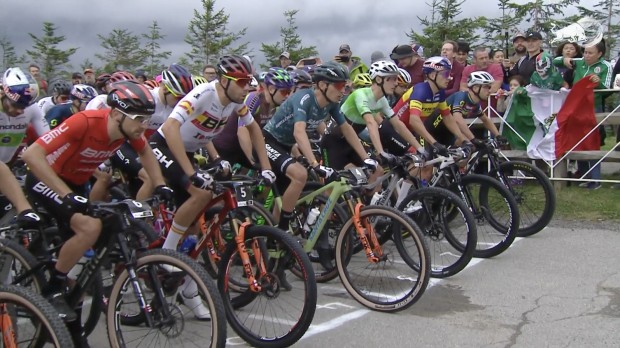 Nino Schurter, Sebastian Fini or Alan Hatherly were taking turns in the first position until lap 4. But the group of favorites remained until Christopher Blevins attacked to take the lead.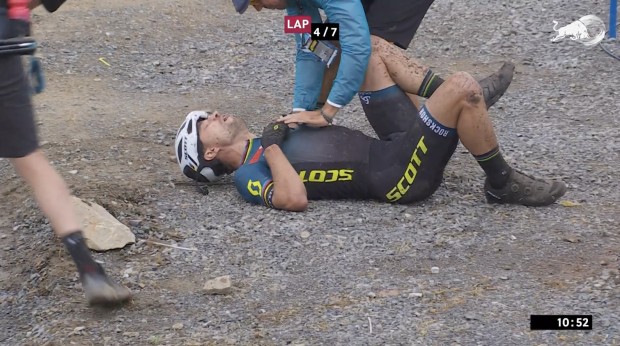 It was while responding to Blevins' attack that Nino Schurter suffered a hard crash from the top of a footbridge. An accident that left Schurter out of the race and with doubts about his physical condition.
With two laps to go, the leading group was again compact and everything was left for the last lap.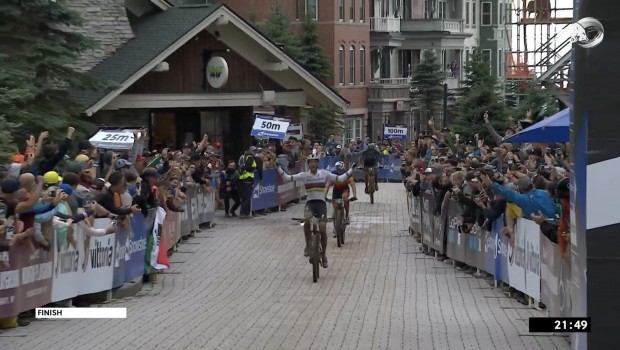 Blevins and Dascalu fought it out in the sprint race with victory for the World Champion of the modality, the American Cris Blevins. Italian Luca Braidot closed the podium ahead of Sebastian Fini.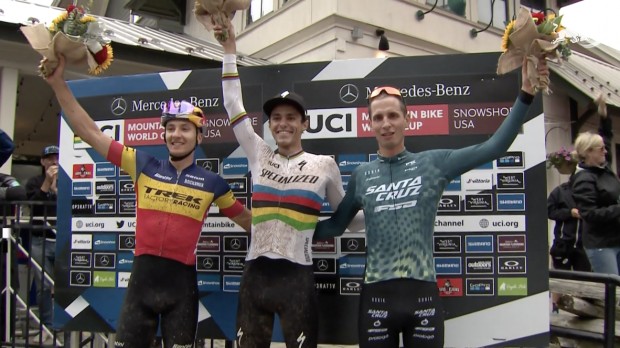 The Spanish rider David Valero came in tenth after a mid-race crash with no consequences.
Results Men XCC Snowshoe World Cup 2022
BLEVINS Christopher (SPECIALIZED FACTORY RACING) 
DASCALU Vlad (TREK FACTORY RACING XC) 
BRAIDOT Luca (SANTA CRUZ FSA MTB PRO TEAM) 
CARSTENSEN Sebastian Fini (KMC - ORBEA) 
CAROD Titouan (BMC MTB RACING) 
HATHERLY Alan (CANNONDALE FACTORY RACING) 
BRANDL Maximilian (LEXWARE MOUNTAINBIKE TEAM) 
COLOMBO Filippo (BMC MTB RACING) .
DE FROIDMONT Pierre (KMC - ORBEA) 
VALERO SERRANO David (BH TEMPLO CAFÉS UCC)