Alan Hatherly surprises everyone and wins the Petrópolis Short Track in a very long sprint
The men's Short Track also started with some last-minute withdrawals, such as France's Jordan Sarrou and New Zealand's Anton Cooper, but the fans only seemed to have eyes for local hero Henrique Avancini before the race. He didn't disappoint in the race either, although he was unable to finish on the podium.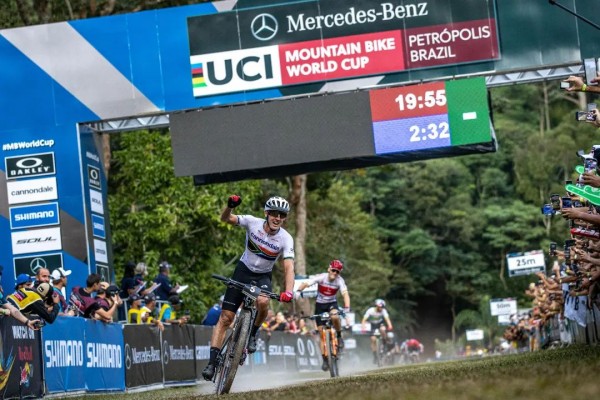 Alan Hatherly wins the Petrópolis Short Track
Avancini did not disappoint his public and was the first to take the lead as soon as the lights turned green. All this while Vlad Dascalu broke the chain at the first pedal stroke and was stuck on the start line, forcing him to retire.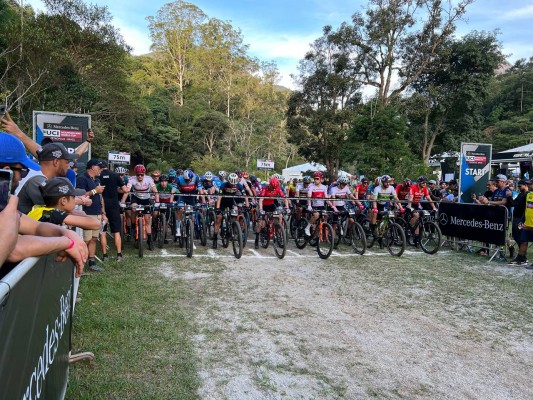 With Avancini leading and 7 laps to go, the front group remained very compact with no major attacks during the first half of the race. Among the favourites we saw Schurter, Flueckiger, Hatherly, Ondrej Cink, Titouan Carod or Chris Blevins.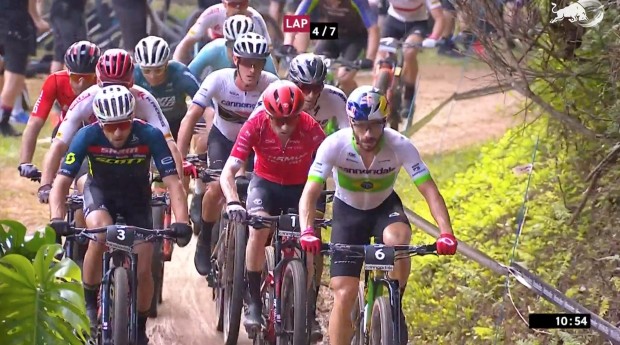 First Avancini on lap 4 and then Mathias Flueckiger on lap 5 both launched pace changes that hurt the back of the race, but at the front no one was giving way and the group of favourites remained very compact with two laps to go.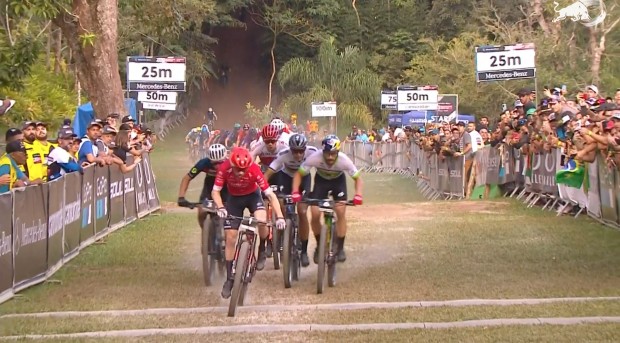 Nino Schurter made his move just at the start of the last lap and with a change of pace selected a group of five who were playing for victory in the final metres.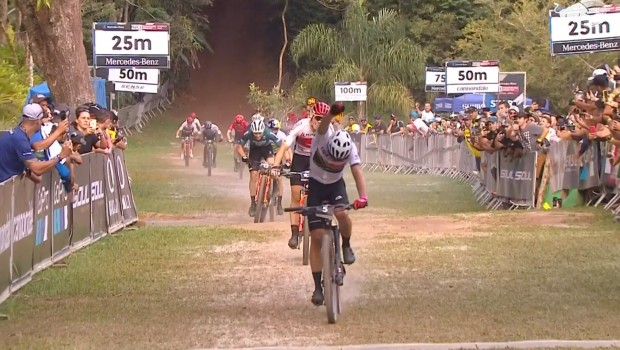 There were many favourites, but the strongest was South African Alan Hatherly who managed to win a very long sprint over Swiss Thomas Litscher. Frenchman Maxime Marotte rounded off the podium ahead of Henrique Avancini.
Hatherly won his first Short Track at the age of 26 and it can be interpreted as a preview for Sunday's race.
Among the Spanish riders, David Valero of BH Templo Cafés came in 16th position at 21" while Jofre Cullel of Primaflor Mondraker was in 20th position at 24".