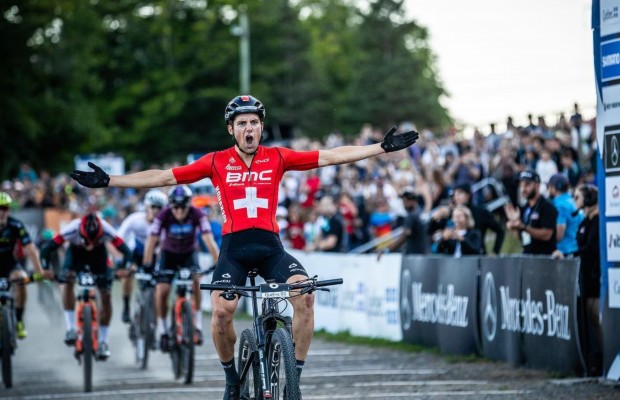 Filippo Colombo is the fastest in the Short Track of Mont-Sainte-Anne
Filippo Colombo was the fastest in the Mont-Sainte-Anne 2022 Short Track. The Swiss was the one who read the race best and after a couple of attacks on the last lap managed to take the victory.
Filippo Colombo wins the Mont-Sainte-Anne 2022 Short Track race
The Mont-Sainte-Anne Short Track started with a direct attack from the start by José Gerardo Ulloa that left him in first position just after the first corner.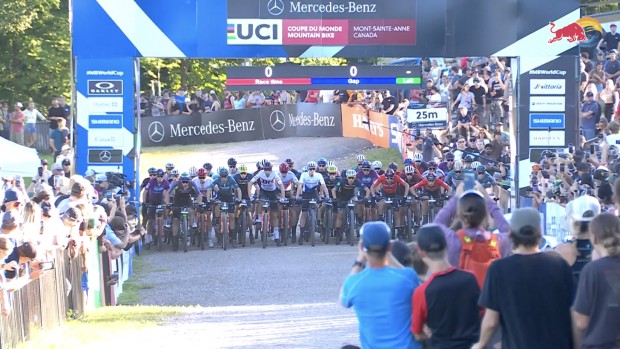 The Mexican held the lead for a couple of laps, but the group was very large and the first to relieve him was the powerful German rider Luca Schwarzbauer.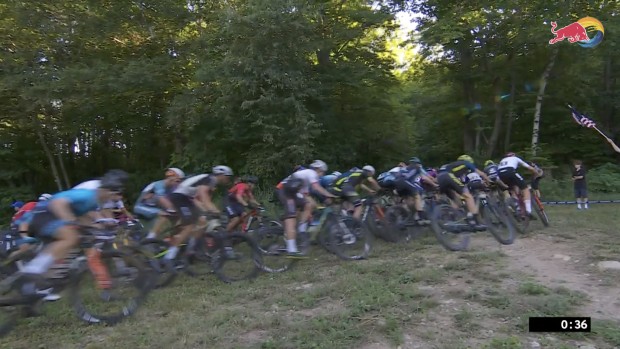 The race was to be decided over a total of 9 laps and at the start of lap 4, the Polish Bartlomiej Wawak took the lead, even though the group was very compact and numerous.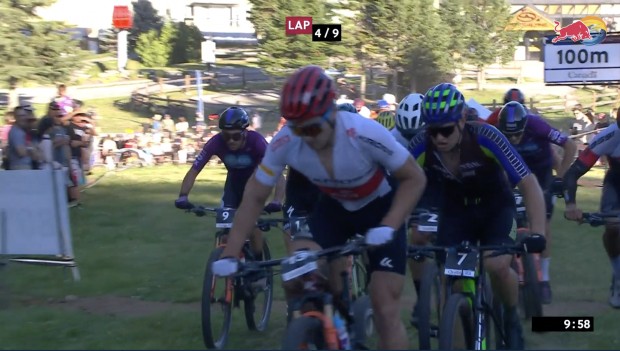 Nobody was able to open up a gap with 3 laps to go and riders such as Sebastian Fini were closing in on the front of the group.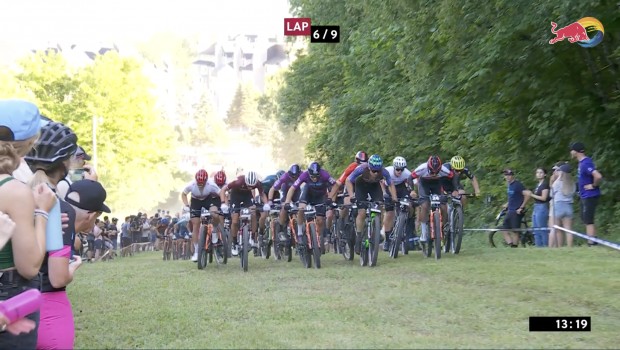 Nino Schurter was not having his day and on lap 7 was riding in 31st position.
On the penultimate lap, the Swiss Filippo Colombo launched a first attack that put him in front and stretched the group.
After an overtake by Ulloa, Colombo attacked again and this time went solo straight to the finish line.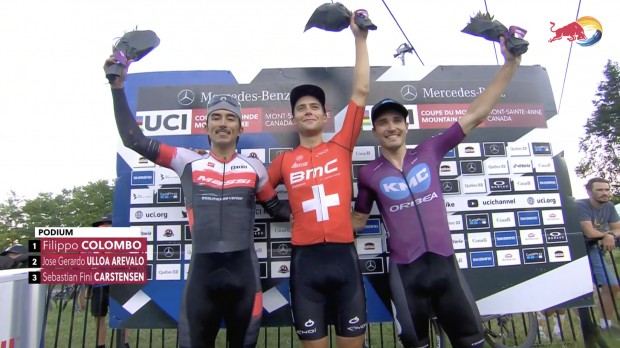 Colombo took the victory of the XCC World Cup of Mont-Sainte-Anne. Mexican José Gerardo Ulloa came in second and Sebastian Carstensen was third.
Results Men XCC World Cup of Mont-Sainte-Anne 2022
COLOMBO Filippo (BMC MTB RACING)
ULLOA AREVALO Jose Gerardo (MASSI-BEAUMES DE VENISE)
CARSTENSEN Sebastian Fini (KMC - ORBEA) 
SCHUERMANS Jens (SCOTT CREUSE OXYGENE GUERET) 
HATHERLY Alan (CANNONDALE FACTORY RACING)
DE FROIDMONT Pierre (KMC - ORBEA) 
CAROD Titouan (BMC MTB RACING) 
SARROU Jordan (SPECIALIZED FACTORY RACING) 
SCHWARZBAUER Luca (CANYON CLLCTV) 
BRAIDOT Luca (SANTA CRUZ FSA MTB PRO TEAM)