Brett Rheeder wins the 2022 Red Bull Rampage
Canadian Brett Rheeder took the win at the Red Bull Rampage 2022 with a risky and innovative descent. Poland's Szymon Godziek was second, with also Canadian Brandon Semenuk closing out the podium.
The event was affected by a strong wind that deprived us of the entire second round of descents.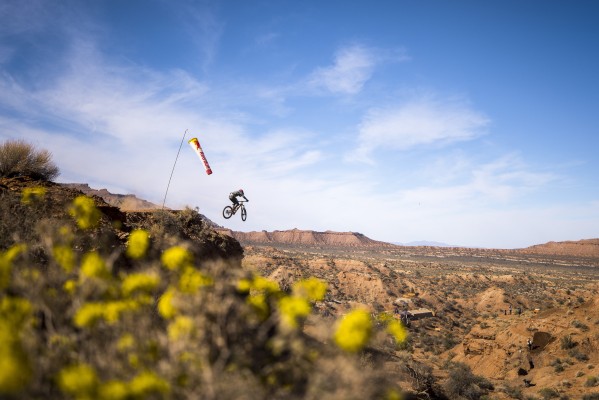 Brett Rheeder takes the 2022 Red Bull Rampage win with an incredible descent
Although the wind didn't give him the finish that a race like the Red Bull Rampage deserves, there was little doubt that Brett Rheeder's descent was the best of the day. For Rheeder this is the first year he is competing for the Andorran branded team Commencal.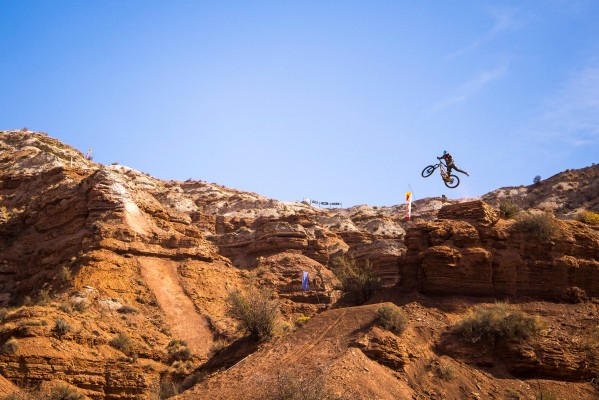 The Canadian was the only one to score over 90 and his line lacked for nothing. A backflip on the highest cut of his line, several 360s and several tailwhips showed that Rheeder was able to adapt to the most innovative tricks that could be seen at the Red Bull Rampage.
We remember that Brandon Semenuk, who started as favourite and finally came third, was the first rider to participate with a single crown fork, in 2021, and he did it to include in his round tricks that allowed him to rotate the bike on the steering. Something that adds manoeuvrability but subtracts safety and that Rheeder has managed to include in his line this year and despite the fact that he had not participated in the Rampage for 3 editions.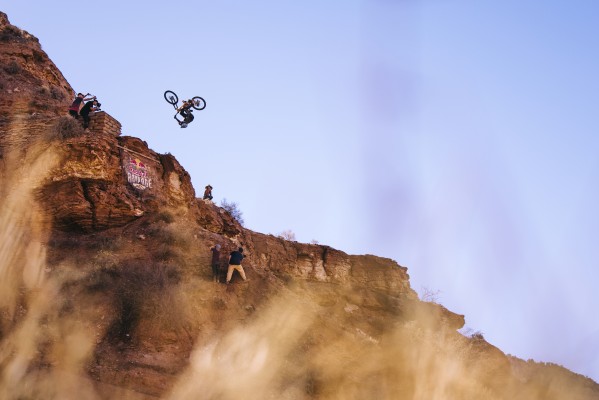 His compatriot, Brandon Semenuk was unable to take what would have been his fifth win in this event, but the judges gave him the best trick award for a huge Caveman drop which started his line.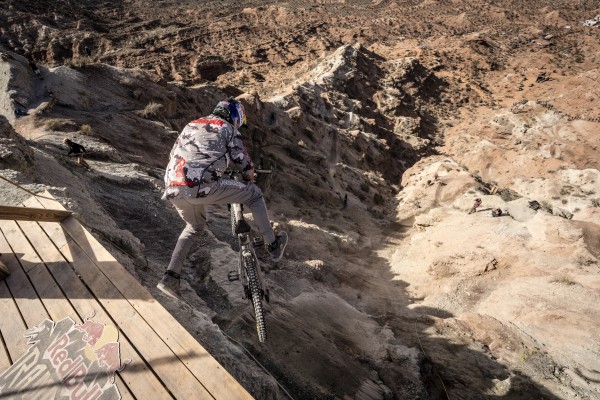 The Spanish Andreu Lacondeguy finished in eighth position with a very aggressive downhill that didn't receive justice in the final score.
Results Red Bull Rampage 2022
Brett Rheeder  90.66
Szymon Godziek 86.33
Brandon Semenuk 84
Reed Boggs 82.66
Thomas Genon 81
Carson Storch 77
Kurt Sorge 74
Andreu Lacondeguy 73
Jaxson Riddle 67
Cam Zink 66
Ethan Nell 65.33
Tom Van Steenbergen 63.66
DJ Brandt 62.33
William Robert 58
Dylan Stark 53
Tyler McCaul 37.66
Watch the full replay of the 2022 Red Bull Rampage