The wait is over, Red Bull Rampage 2022 is here
The wait is over, the biggest freeride event of the year is happening this week. Red Bull Rampage 2022 starts on Friday 21 October on the rugged slopes of the Utah desert and here's everything you need to know about where and how to watch it.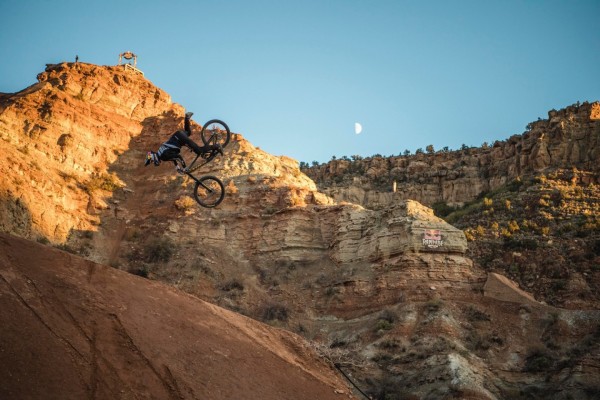 All set for the Red Bull Rampage 2022
The 16th edition of the RedBull Rampage returns after 9 years to the Virgin Desert (Utah) and 18 of the best freeride specialists of the moment will be there. They will be in charge of dreaming up the most aggressive and spectacular downhill lines of the year. Like the one that won the Canadian Brandon Semenuk in 2021 and where we saw the first tailwhip in history in a Rampage.
Here is the full list of participants, the top 10 from 2021 who qualified directly plus 8 chosen by the organisation:
Brandon Semenuk (CAN)
Kurt Sorge (CAN)
Reed Boggs (USA)
Cam Zink (USA)
Tyler McCaul (USA)
Kyle Strait (USA)
Thomas Genon (BEL)
Ethan Nell (USA)
Jaxson Riddle (USA)
Szymon Godziek (POL)
Alex Volokhov (CAN)
Andreu Lacondeguy (ESP-CT)
Brett Rheeder (CAN)
Carson Storch (USA)
RedBull Rampage 2022 schedule and where to watch it
Like every edition, the Red Bull Rampage will start between 18:00 and 20:00 on Friday, although the start time depends on wind and weather, so it could change when the date arrives. 
In addition, this year there will be a novelty in its retransmission: in the USA it will only be available exclusively on ESPN/ESPN+ channels.
In all other countries Red Bull Rampage 2022 will be shown here live on Red Bull TV, as before.