This rack is the trend among bikepackers
Tailfin reinvents the traditional bike rack by trying to adapt it to modern gravel bikes, providing a solution to the inconveniences of the usual bikepacking saddle bags. It has already found favour with many popular gravel riders who are used to ultra-distance adventures and non-stop events that require a certain amount of luggage to be carried.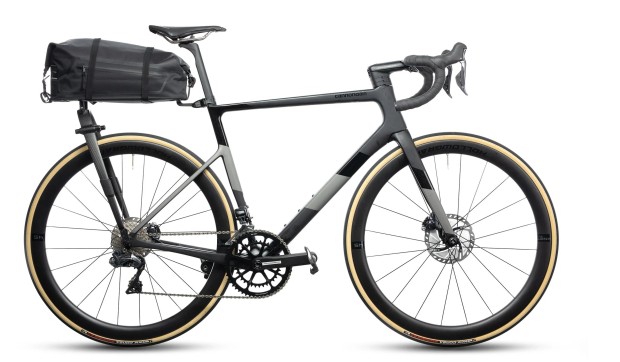 Saddlebags are back in the bikepacking world
There is no doubt that bikepacking bags have been a revolution for the more adventurous cyclists who do not hesitate to use their bike on trips of several days with all that entails when it comes to transporting our belongings.
Bags made with quality materials and shapes designed to be integrated as much as possible in our bikes so that not only is the weight distributed between different points of our vehicle but also so that it interferes as little as possible in the pedalling and handling of our machine.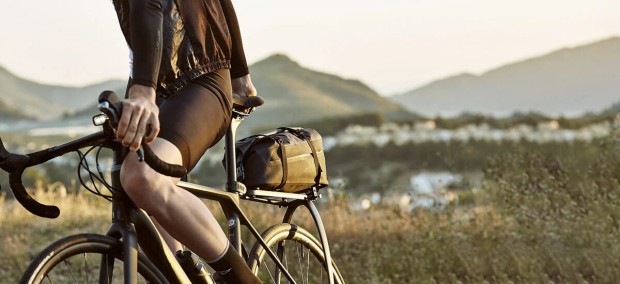 It is becoming more and more common to see bikes, not only gravel bikes, but also road bikes, that mount bags on the handlebars or attached to the top tube, even on a daily basis, to carry tools and spare parts as well as everything we usually carry in our jersey, such as bars, gels, mackintosh, etc.
On multi-day rides, one of the main storage options is often the bikepacking bags that are placed under the saddle. However, they suffer from one problem: no matter how well designed they are, some of them even have a solid internal structure, when we load them with weight, as they are suspended behind the saddle, they always have a certain sway which is noticeable when riding, especially when we stand up.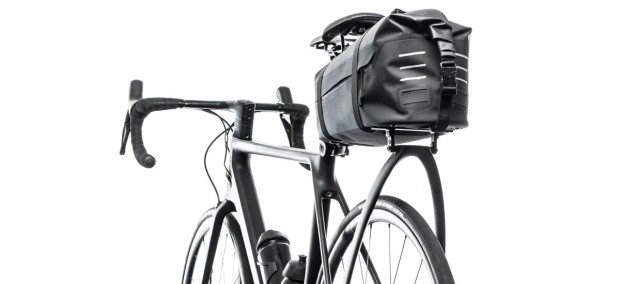 To solve this problem, Tailfin has devised ingenious luggage racks which, unlike traditional racks, do not require threads in the frame to attach them, but instead distribute the weight by anchoring them to the seat post and the wheel lock. Tailfin has a wide variety of axles, both through and conventional, which allow its luggage racks to be attached to almost any bike.
With support on both sides of the rear wheel axle as well as the seatpost, sway is reduced to virtually zero, eliminating the main limitation of a saddle bikepacking bag.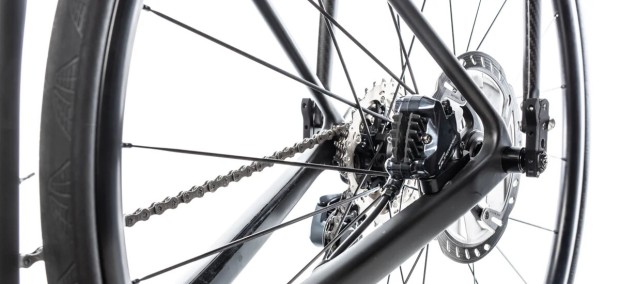 Tailfin has two models of rack, both available with carbon or aluminium structure. The conventional, which maintains a more classic design by retaining a horizontal structure on which to fix the load and the model known as AeroPack which dispenses with this structure and instead is the bag itself that we place in a horizontal position which performs structural tasks.
In any case, it is advisable to use the bags designed by the brand for this rack, which incorporate, both those that are placed horizontally and those that are placed on the sides like traditional saddlebags, with quick-fixing systems that allow us to attach and remove them safely and quickly.
A ratchet system is also fitted to the seatpost anchorage for easy attachment and removal, as well as to the attachment to the wheel axle. The latter is an extremely ingenious anchorage, which consists of replacing the thru axle or quick release of our wheels with a specific one with lateral extensions to which the end of the structure of the luggage rack is attached.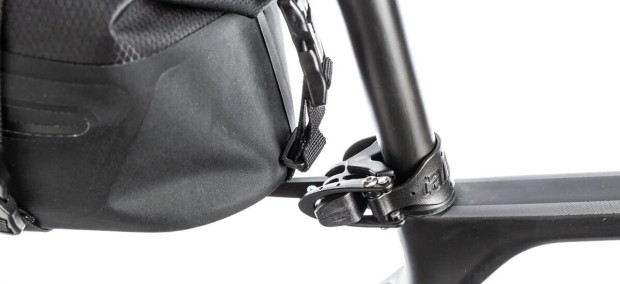 The proof of its good performance is that it is beginning to be a common accessory on the bikes of many regular gravel riders in long distance races, as we saw on the bike of ex-professional Juan Antonio Flecha during the last edition of Badlands or on the Cannondale of Lachlan Morton who is one of the ambassadors of Tailfin.
Tailfin racks can be purchased from their website, with the conventional aluminium model priced from €260 as the budget option, up to the carbon AeroPack for which you can expect to pay €510.