The Cannondale Vas Arabay team will continue to be a reference in the XCM world
After fourteen seasons, in which the Tomàs Bellès Cycling Team became one of the most powerful squads in the XCM world, in 2022 was seventh in the UCI ranking and the best Spanish team, the team is renewed to become the new Cannondale - VAS - Arabay.
Presentation of the new Cannondale - VAS - Arabay 2023
The renewed UCI Cannondale - VAS - Arabay team presents itself for the 2023 season with a strong commitment to its female line-up with three new international signings; Greete Steinburg (7th Ranking UCI MTB XCM 2022), Monica Calderon (1st position Sea Otter Europe XCM UCI) and Fina Casadey (Numerous participations in international competitions).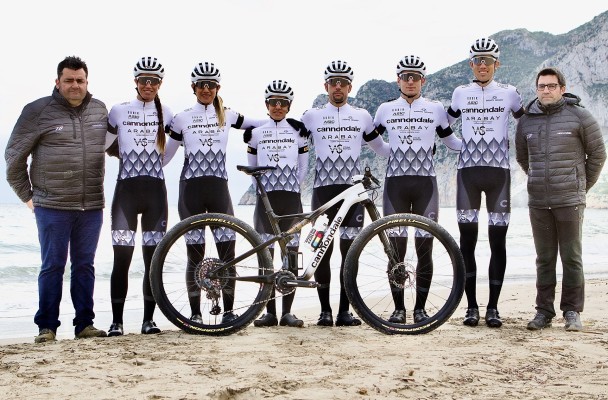 In the men's division, Roberto Bou (Spanish XCUM champion) and Francisco Herrero (runner-up in the Titan Desert Morocco) continue, and the entry of two great athletes such as Miguel Muñoz (victory in Cumbres de Polje) and Raúl Bermudez (winner of the Spanish XCM Cup) reinforces the men's team.
The Cannondale - VAS - Arabay calendar for 2023 will continue to be marked by the most prestigious mountain bike stage races in the world and will be fighting for the top positions in; Costa Blanca Bike Race, Mediterranean Epic, Andalucia Bike Race, Absa Cape Epic, VOLCAT, 4 Islands, Titan Desert Morocco, Andorra Epic Series, Swiss Epic, Catalunya Bike Race, Titan Desert Almeria, Brasil Ride Bahia, Titan Desert Saudi Arabia, as well as Spanish and European championships and some Gravel competitions.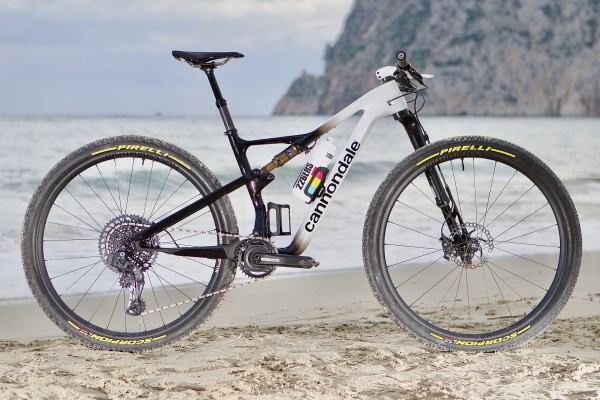 Cannondale, a brand linked to the team for years, will now have more weight in the management of the team and in terms of material, the Cannondale Scalpel HM1 will continue to be the reference mountain bike for almost all races. 
With the renewal of the team, new sponsors have also joined the structure, leaders in their sector, such as ; VAS Bike (cycling shops), VAS Club Deportivo, Arabay (coffee), Cycling Friendly (cycle touring reservations), ISB (bearings), Gobik (cycling clothing), Montenevado (hams), Cruz (bike racks and boxes), Blub (lubricants and cleaning products), 226ERS (sports nutrition), Abus (helmets), Galfer (brakes), Pirelli (tyres), Grup Vilacons (construction), Oh Mybox (storage), Gemini (handlebars), Tols Bike (tools and grips), Uswe (hydration and travel backpacks), 100% (glasses), Feedback (tools and workshop products), Vertical (dropper seatposts), Roodol (turbo trainers), Tannus (rim mousse), Würth (tools), ASIC (mechanics and physiotherapy).