New POC Calyx: the brand's first triple homologation helmet
The new POC Calyx helmet will not be among the first choices of most cyclists, but it is a very attractive model for those who also practice snow or mountain sports. It is the brand's first triple-approved helmet for skiing, mountaineering and cycling.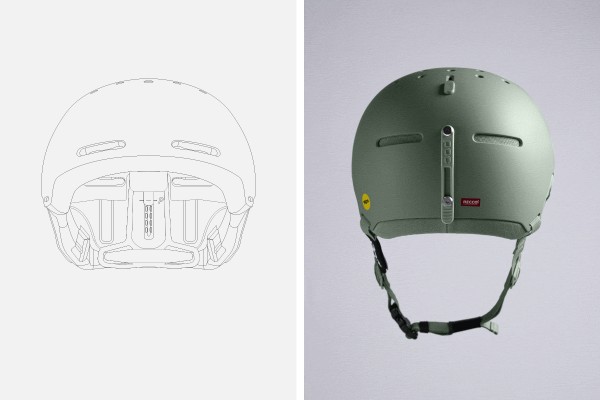 New POC Calyx helmet: a helmet for skiing, mountaineering and cycling
Maybe some cyclists don't know the tradition that the Swedish brand POC has with snow sports, but it's enough to take a look at their catalogue to see that it has as much weight or more than cycling. In fact, some of their products, such as back protectors and other protections, were already compatible with both sports.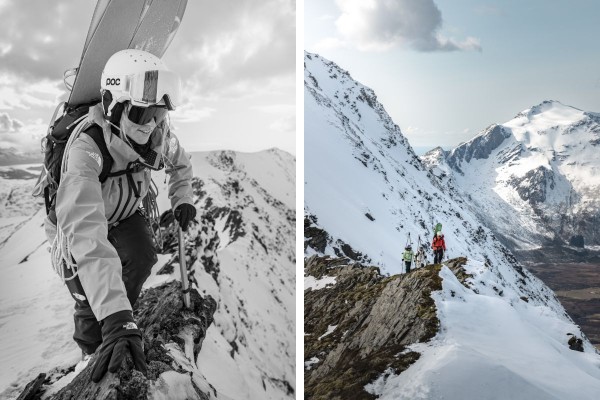 This time POC presents its new Calyx helmet. A multifunctional model, approved for skiing, mountaineering and cycling that will be the perfect choice both for cycling in the city and for climbing mountains and downhill skiing or snowboarding.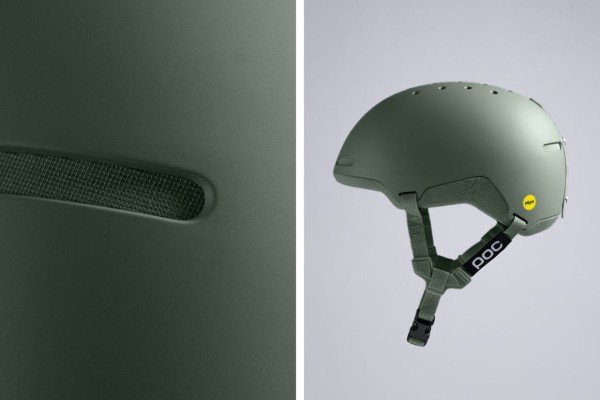 Commenting on the Calyx, Oscar Huss, POC's Chief Product Officer, said: "As equipment advances more skiers and snowboarders are venturing into the back country, which often includes periods of climbing and mountaineering. As a protection company our priority is safety and we wanted to create a helmet that was as versatile as its users. It not only challenges the conventional approach to helmet design and certification, but it also introduces a host of new solutions, such as ascent and descent ventilation and pack mode. We are incredibly proud of what the Calyx can do, and for many it will be the one helmet that will protect from the door to the summit. And back again."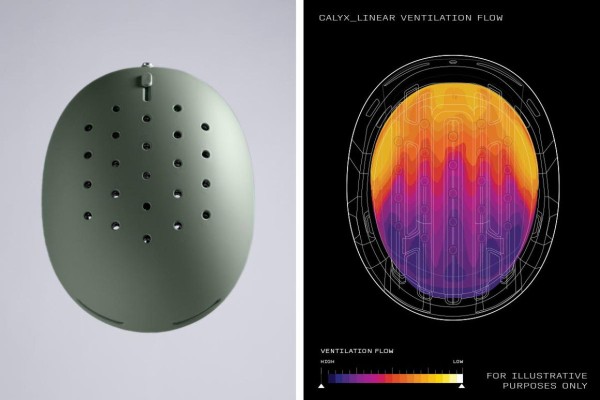 Triple homologation
The three approval standards for the Calyx are different and require international certifications designed for their specific use. The skiing and cycling approvals are well known and although the exact requirements vary by territory, they are widely used and focus on a crash test to determine their safety and ability to handle impacts. Approval for mountaineering requires an entirely different testing and development process, as helmets must be able to withstand significant impact and penetration forces, such as those that might occur during a rockfall.
Ventilation
The Calyx's ventilation system is designed to keep air moving and maintain an optimal temperature, whether you're climbing a mountain, riding down a ski slope or cycling in the city. The helmet's interior channels are inspired by POC's road and mountain bike models, allowing air to flow freely through and over the head. POC cycling helmets have also inspired the ventilation holes on the top of the helmet, which are designed to allow hot air to escape when walking or climbing by means of a chimney effect. The helmet also features an integrated three-stage ventilation adjustment that allows each user to adjust the helmet to their own needs and preferences.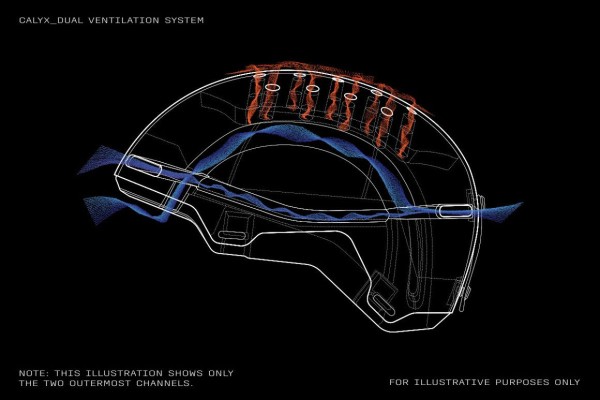 Details and modular system
Amongst the many details, both the Calyx and Calyx Carbon feature an optimised dual density EPP interior. A very durable material with multiple impact protection. The ABS and carbon shells of the Calyx provide exceptional strength, durability and impact resistance, and feature optimised material thicknesses throughout the helmet. Obviously the carbon shell model offers even more strength and durability at a lower weight.
In its versatility, the POC Calyx is equipped with a modular system that allows you to customise the helmet according to the activity. Details such as the clip for goggles or ear pads can be added or removed.

As usual with POC cycling helmets, the optimal fit is achieved by means of a precise rear adjustment knob and a vertical adjustment, also at the nape of the neck, which can be hidden inside the helmet when carried in the backpack.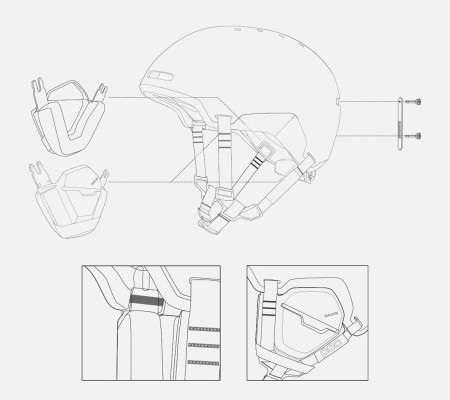 RECCO® technology and Mips Evolve
As an additional safety and protection technology, the POC Calyx integrates a RECCO® rescue reflector that helps rescue services to quickly locate a user if they get lost in the mountains or caught in an avalanche. In addition, rotational impact protection is enhanced by the inclusion of the renowned Mips Evolve system.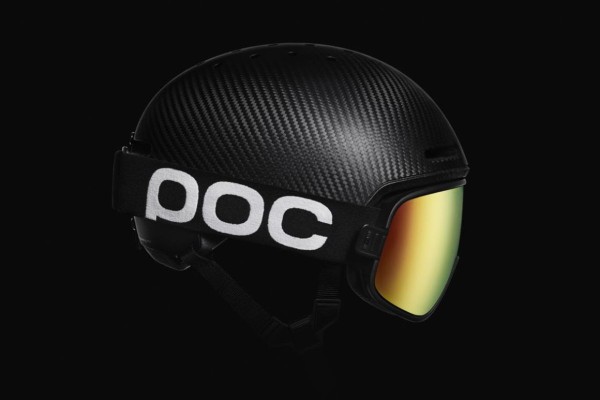 The POC Calyx helmet will be available in three sizes (S/M, M/L and L/XL) from November 2023 in a regular version priced at €250 and a Carbon version priced at €400.