Peter Sagan fixes flat tyre for an amateur cyclist who has no idea who he is
If Willie McColl had sworn to his friends years ago that a triple World Champion had stopped to fix a flat tyre for him, no one would have believed him. But in the age of social media these kinds of true stories are fully documented.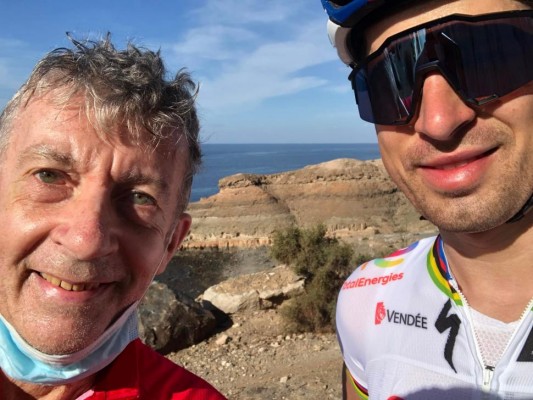 Peter Sagan fixes a flat tyre for a Scottish cyclist who didn't know who he was
Peter Sagan was training with a group of professional cyclists in Gran Canaria when an amateur cyclist asked them to please stop and help him. Willie Mccoll, a 63-year-old Scottish cyclist, had not had a good morning and after two previous flat tyres had run out of spare inner tubes. Mccoll was so focused on his problem that he hadn't realised who the cyclist who was changing his wheel was.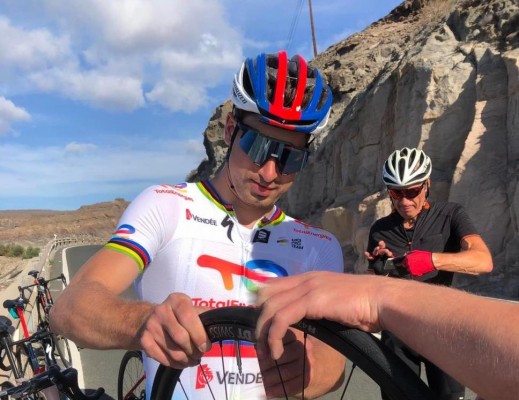 In fact, the Scot thought Sagan and his team-mates were a bunch of youngsters wearing the kits of their favourite cycling teams. As Sagan continued with the repair, Mccoll asked Michael Gogl of Alpecin Fenix if he belonged to a team and it was Michael who told the Scot that he did, and that his emergency mechanic had three rainbow jerseys on his back.
Mccoll himself commented on the event: "So there I was, a 63-year-old Scotsman with a team of cyclists helping me, all professionals from three different teams and possibly the most famous guy in cycling. I expressed great gratitude, and one of them just said 'we've all had a flat like that at one time', very, very nice".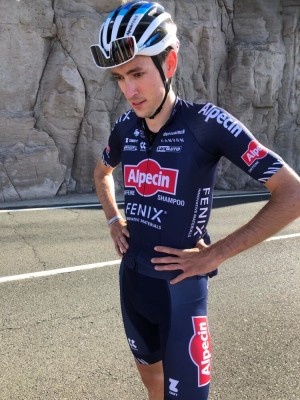 It's a story that has certainly earned Willie McColl the attention of his group for the rest of his life. And another one for Peter Sagan, who continues to gain points and charisma in the eyes of any fan of the sport.