PentaLock, a smart anti-theft device installed as standard on the bottom bracket
PentaLock has introduced an anti-theft system that locks the bottom bracket when the rider leaves the bike. This technology is intended to make the thief's task more difficult and includes a Bluetooth key fob and a 105 dB alarm.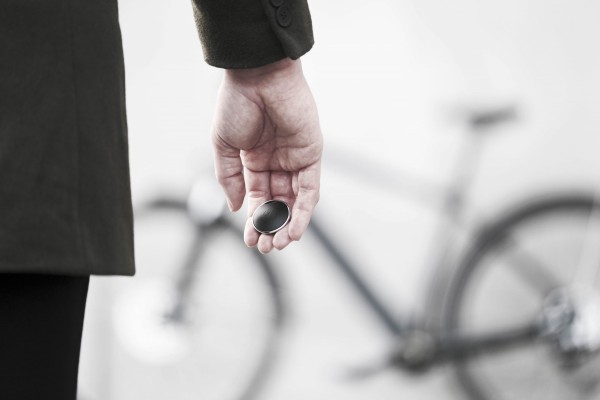 PentaLock uses bottom bracket locking to put an end to theft
Parking a bike is often an act of courage and faith for which not even the most secure locks can completely calm the person who leaves the bike on the street. Full security does not exist, but PentaLock has developed a system that promises to make things more difficult for those who try to take a bike that is not theirs.
The technology - known as PL1 or PL2 in its version for electric bikes - is an integrated lock that blocks the bottom bracket so that the thief cannot take the bike while pedaling. The technology is aimed at manufacturers: as installation requires special tools, the lock must be fitted at the factory.
Manufacturers are thus challenged to design a frame that can integrate this system. And this is where one of the strengths lies. Since special tools are required, any attempt to remove the lock without them will be frustrated and result in a bike with no value as a second-hand item, according to PentaLock.
The anti-theft device is equipped with a Bluetooth key fob that the user must carry and that allows the system to lock when the user moves away. In the same way, it will only unlock when it is close to the user, similar to what happens with some car keys.


A protective technology that provides an extra dose of security
PentaLock has created these systems to test the most powerful quadriceps. That's why the lock has a resistance that would require applying a sustained force of 200 kg on a pedal to bend it. In addition, it also incorporates an alarm that activates when it detects movement and sounds at 105 dB.
Both the PL1 and the PL2 weigh 460 grams on the scale and are battery operated, although in the latter case the power is provided by the bike's own battery. The e-bike version also includes a cut-off switch on the motor for increased lock-up.
The battery for the PL1, called B4A, can be housed in the seatpost. It weighs 110 grams and has an estimated life of more than 24 months, although it is not rechargeable. On the other hand, the optional UPS battery for the PL2 weighs 40 grams, lasts more than three months and, unlike its sister, is rechargeable.
Further information can be found on the PentaLock website.