Pauline Ferrand-Prevot puts her calendar on hold due to Covid
XCO World Champion Pauline Ferran-Prevot has just announced that she will miss her upcoming races scheduled by Covid.
Pauline Ferrand-Prevot puts her calendar on hold due to Covid
The Frenchwoman of the INEOS team had been dragging health problems since early September when she had to miss the Short Track of Les Gets, but that did not prevent her from standing on the podium in the XCO race of Les Gets and then in the Event Test in Paris. Now he has learned that his problems were due to COVID.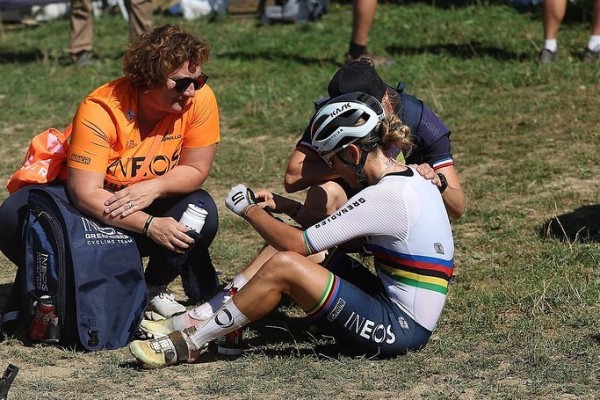 Pauline Ferrand-Prevot was already scheduled to miss the end of the XCO World Cup season, the Snowshoe and Mont Sainte Anne races, in order to compete in the European Gravel Championship, which she also had to cancel.
"Since Les Gets nothing is going really in the right direction. I managed to push myself every time to give my best and got a good result, but last week during Test Event I started to feel tired again and no energy. 2 days ago I started to feel sick, and now it seems the Covid hit me again.
The plan was to compete this week end at the Europeans Gravel but this will not happened.
Good luck to everyone."
Chris Froome thought she was pregnant when he saw the Positive Test
In the Instagram post where she announced the news, Pauline shared an image of the positive test by Covid, something that seems to have confused cyclist Chris Froome who in the comments wrote in an amused tone: "I was about to congratulate you and Dylan van Baarle (Pauline's current partner)", alluding that he thought it was a pregnancy test.