Pauline Ferrand Prevot presents her calendar for December and sets her sights on the CX World Championships
Pauline Ferrand-Prevot has just presented what will be her calendar for December, clearing all doubts about her intention to win the rainbow jersey in cyclo-cross. The French rider will have a full month in the World Cup as part of her preparation for the CX World Championships on February 5th in the Netherlands.
Pauline Ferrand-Prevot's CX Calendar for December
Pauline Ferrand Prevot had not raced in cyclo-cross since 2020, partly because of problems with her iliac artery, for which she underwent surgery in 2019 and 2020, and partly because BMC, the main sponsor of her former team, BMC MTB Racing, did not have a bike for cyclo-cross.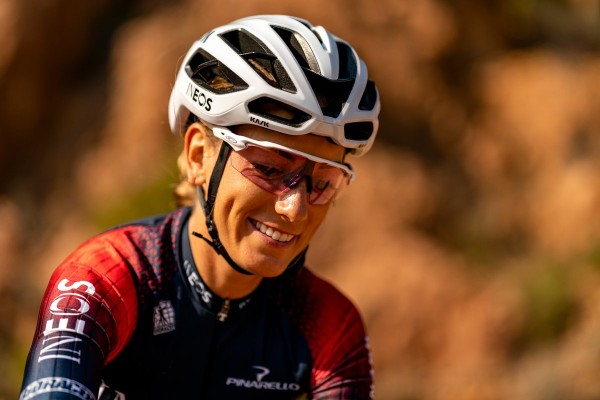 In 2022, and now with her new team, INEOS Grenadiers, she has started to test herself again in the mud, although she has not had a good start due to mechanical problems and lack of rhythm in the modality. But her new calendar for December clears up any doubts. Pauline Ferrand Prevot is going to take the rainbow jersey very seriously and will have a full month of December with World Cup and Superprestige races.
She announced it herself on social networks:
"It looks like I'm going to spend my December month riding my bike in Belgium, Ireland, Spain (training camp) and in Belgium again (love so much the Belgian fans ahah).
Shape is good, but 2 months of hard training and racing will be good to be at my best for the world championship.
I hope to see you there.
Thanks INEOS Grenadiers for the incredible support."
December 03rd, 2022 – Superprestige Boom (Belgium)
December 11th, 2022 – Dublin World Cup (Ireland)
December 26th, 2022 – Dendermonde World Cup (Belgium)
December 27th, 2022 – Superprestige Heusden-Zolder (Belgium)
December 28th, 2022 – Superprestige Diegem (Belgium)
We would like to remind you that in 2015, Pauline already won the Cyclo-cross World Championships and that she is currently the only cyclist (no man has ever done it) capable of winning the World title in road, mountain bike and cyclo-cross.