The three-time World Champion Oscar Freire will be at La Vuelta Ibiza MTB SCOTT by Shimano
The organization of La Vuelta a Ibiza Scott by Shimano has announced the presence of Óscar Freire in this year's edition. The three-time World Champion will participate with his son, Marcos Freire, a promising young Spanish cyclist.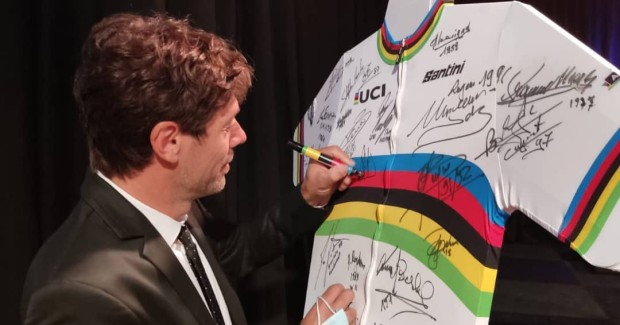 Freires, first confirmed for the Scott by Shimano
Following the tradition of attracting big names in cycling, La Vuelta a Ibiza Scott by Shimano 2023 will have Óscar Freire on the starting line on April 7th, after it was announced a few months ago that the race would be held again at Easter.
The name of Óscar Freire sounded very strongly between the end of the 1990s and the beginning of the 2000s. The Cantabrian has an impressive track record, including three World Championships (1999, 2001 and 2004), making him -along with Binda, Van Steenbergen, Merckx and Sagan- the rider who has worn the rainbow the most times.
In addition, he also won Milan-Sanremo three times, Tirreno-Adriatico once (he also won 11 stage victories), four stages and the green jersey in the Tour and seven stages in La Vuelta a España, among others.
Freire has chosen his son as his partner for the Scott by Shimano, a race that is contested in pairs. It will be the first time they race together.
"I think it will be a very nice experience, in which we will have to improvise because he still has a long way to go," explained the three-time rainbow jersey winner, who added that sharing the stage with his son will make it a "very special event for me."
Retired from professional cycling at the end of 2012, he assures that he lives this stage of his life with illusion to do different challenges. "I'm looking forward to MTB. I would have loved to have been allowed to participate in this type of event when I was a pro."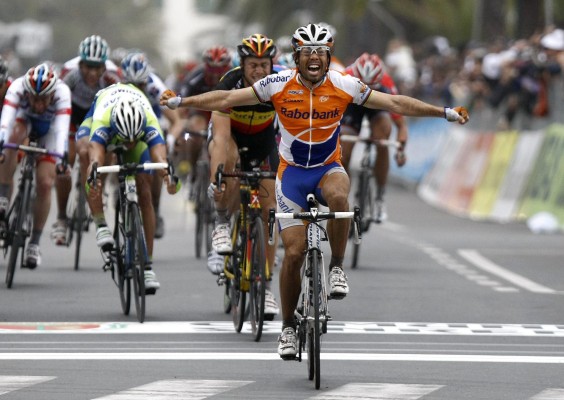 Marcos Freire, a great cyclist in the making
At the age of 16, Marcos Freire is taking his first steps in his cycling career. The son of the legendary rider from Torrelavega started in MTB. Despite his young age, he is already considered one of the young riders who has been pushing hardest on the Spanish scene.
At the end of last year, he shared a team training camp with UAE Team Emirates, where he was able to ride alongside Pogacar and Ayuso himself.
His father defined him this way in recent statements to Mundo Deportivo: "He has a bit of my characteristics, only he is bigger and stronger (...) I see that he has qualities, but to be a professional cyclist you have to have something more than the others. It's also important that he listens to me. He still has a lot to improve, he sprints well and I notice that he does well when we ride together".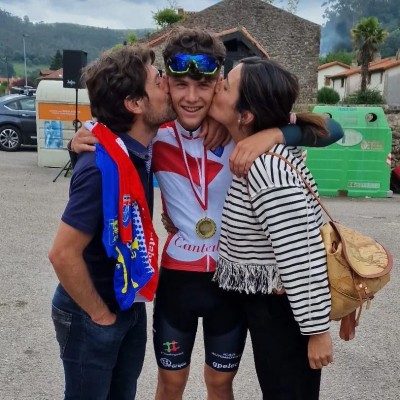 As is logical, the Freire family will race in the father and son category. At the moment it is not known if any other big name will enter the race, although looking at the history of previous years it is easy to think that Oscar Freire will not be the only star that will race La Vuelta a Ibiza Scott by Shimano 2023.