OQUO is born, personalized premium wheels designed and manufactured in the Basque Country
OQUO, a new brand of premium wheels based in the Basque Country, has just been launched with the clear idea of becoming a worldwide reference. The latest technology and innovation, high-precision manufacturing, sustainability and the possibility of customizing each model are among its main features.
New OQUO wheels: the latest technology and maximum quality with headquarters in the Basque Country
Although OQUO is a new brand of wheels, it is certainly not an inexperienced first-time company. OQUO is born with all the know-how of the Basque cycling industry and from its first range comes with the highest standards of quality and innovation. Proof of this is its advanced factory located in one of the regions with the longest cycling tradition in Spain.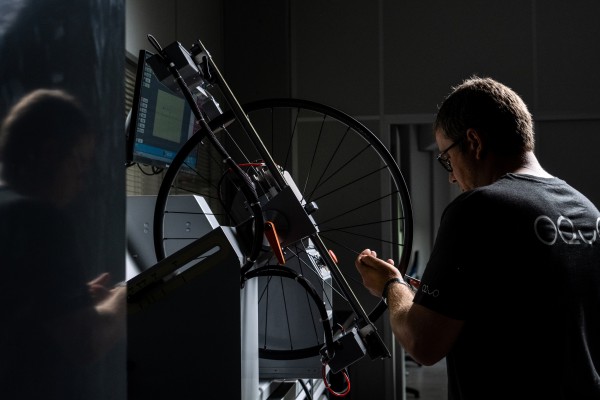 From its manufacturing centre in the Basque Country, OQUO designs, tests and produces its wheels with innovation, avant-garde technology and the highest quality as its primary objectives.
"Perfecting each wheel for each use implies designing the rim profiles and the number of spokes from scratch, optimizing the materials to the highest degree and completely refining the construction process," the brand points out.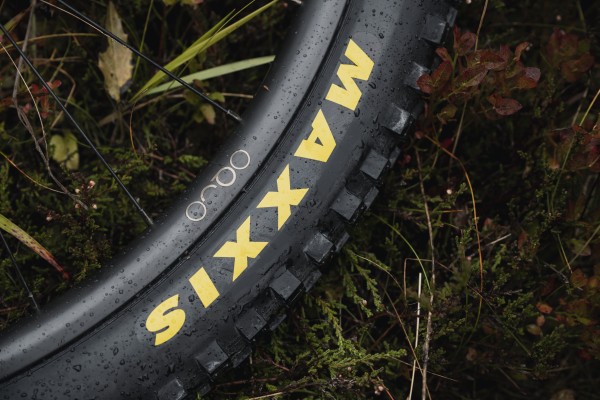 At its launch we find a complete range of mountain bike wheels focused on disciplines such as competition XC, Trail or Enduro. In these models we can already find the latest technologies and manufacturing processes that the new brand boasts.
Top-of-the-range specifications
Designed by and for mountain bikers, OQUO knows that wheels behave differently whether they are fitted at the front or at the back, so we find specific wheels for each position.
Made from the highest quality carbon or aluminium, OQUO rims feature an asymmetrical design so that each spoke takes the same strain, angled holes to minimise the possibility of breaking a spoke, reinforcement in areas where the spokes exert the most stress, and a wider profile to reduce the probability of a puncture.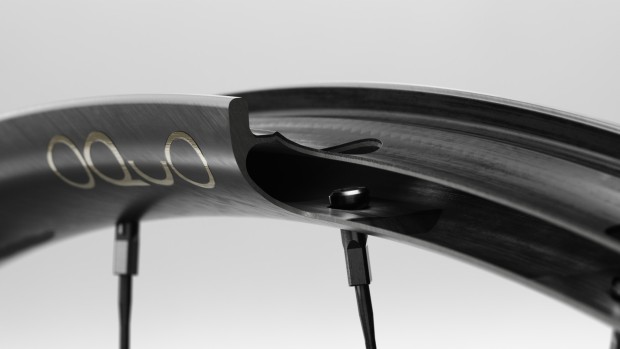 High-tech manufacturing and sustainable production
As we say, production is another of the brand's strengths. To this end, OQUO has patented a wheel construction process that combines the precision of robots, also patented and custom-designed, with the attention to detail of highly trained staff. This ensures that every wheel meets the same exacting quality standards.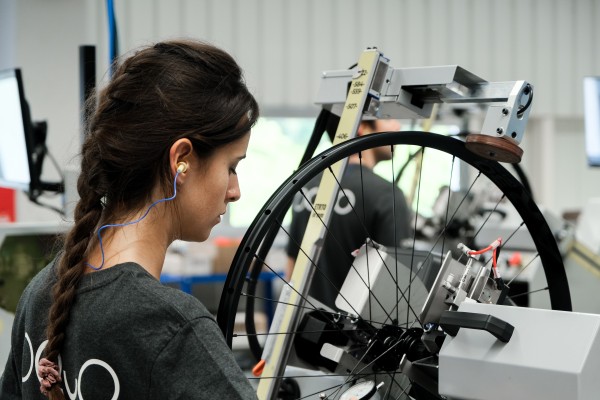 The brand is no stranger to the sustainability and supply chain issues of recent years. That is why all OQUO wheels are designed and built in the Basque Country. In addition, they use only recycled and recyclable packaging.
More testing mean fewer problems
OQUO are convinced that "more testing means fewer problems" and have a comprehensive test programme where each model first undergoes extensive laboratory testing to refine design and optimise construction. Once this torture chamber has been passed, the wheels are handed over to their Wrecking Crew of specialist riders who are happy to push them to the extreme.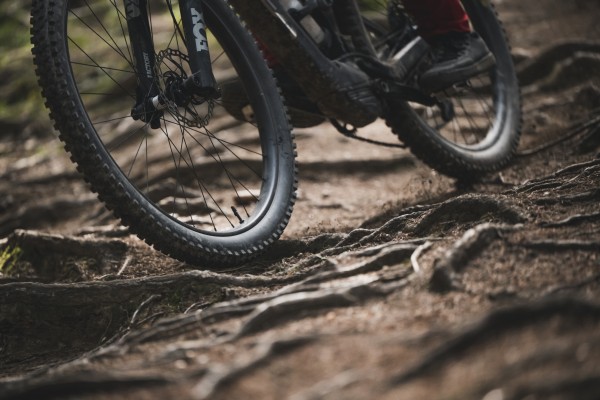 In the event of a problem with the wheels, OQUO offers a full warranty program called Keep on Rolling.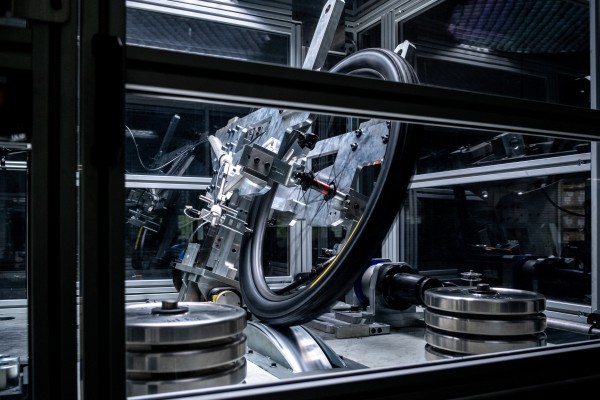 Personalization
OQUO wheels offer the option of personalizing each rim by means of a customization tool in which the customer can choose between different colours to combine them with the frame of his bike. This service does not have any added cost on the final price of the wheels.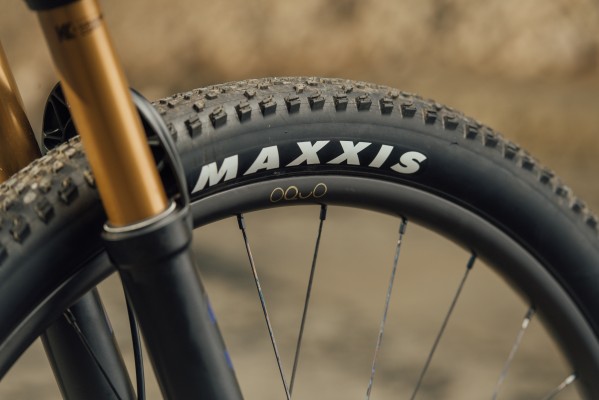 OQUO wheel range: prices and models
For its launch, OQUO has prepared a complete range of MTB wheels divided into two categories: Mountain Performance (MP) for XC and Trail, and Mountain Control (MC) for Trail and Enduro.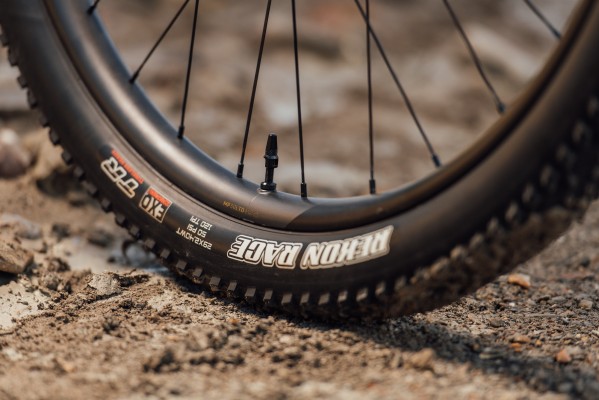 OQUO MP wheels (XC and TRAIL) are designed to offer the lowest weight and reactivity without sacrificing durability. And we have no doubt that it will be one of the options we will see in the XCO World Cup events. With carbon fibre and alloy options, Mountain Performance wheels are available in 29" for Shimano Micro Spline or SRAM XD and are priced from 599€ to 1999€ for the most lightweight version.
Oquo MP30LTD 
Oquo MP30TEAM
Oquo MP28PRO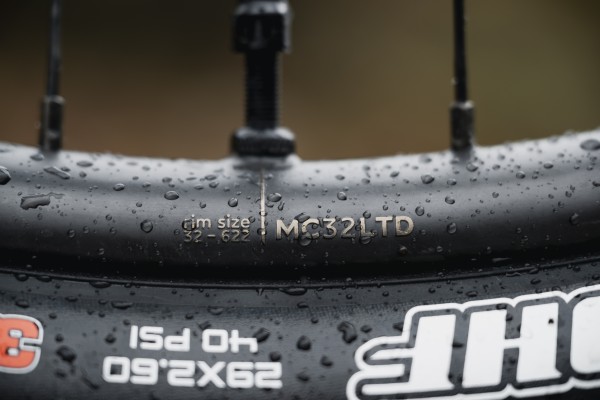 The OQUO MC models (TRAIL and ENDURO), place qualities such as resistance over weight and offer the best sensations on technical and demanding terrain. Carbon and alloy options are also available and prices range from 699€ to 1599€.
Oquo MC32LTD
Oquo MC32TEAM
To further information about the brand and its products, please visit their new website.