Nino Schurter vs Mathieu van der Poel: compare the best cyclists with the new feature from MTBDATA
We are used to seeing thousands of statistics and data in many sports, such as football, tennis or road cycling itself, but in mountain biking access to them was inexistent until mtbdata.com appeared a few months ago. This website now launches the head to head application in which we can compare hundreds of cyclists by their results. Watch out, it's addictive.
Nino Schurter vs Mathieu van der Poel. Who has achieved better results in their races together? 
With this new application we can easily choose two mountain bike riders and we will get a comparison of all the races in which both have competed throughout their history and who has achieved better results on each occasion.
As an example we have decided to compare the current World Champion Nino Schurter against one of his biggest rivals in recent years, Mathieu van der Poel. The first thing to realise is that this comparison only measures for results and it is the interpretation of those results that will be of real value.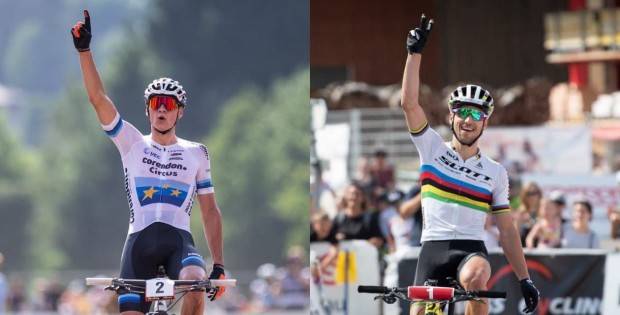 In the Nino Schurter vs Mathieu van der Poel comparison, the application shows that the two have met 34 times and that 19 times the Dutchman was ahead of Nino, and 15 times it was the Swiss.
Obviously this does not mean that Van der Poel is better than Nino, as for example Schurter has 9 World Championships to his credit and Mathieu still has none in mountain biking.
But there are many interesting facts from the comparison, such as the fact that the two first met in 2016, at the World Cup in Cairns, Australia, where Nino Schurter won and Van der Poel came 32nd. At the Short Track in Nove Mesto, in 2018, Mathieu was ahead of Nino for the first time in a race, coming 2nd and 3rd respectively. And it was in 2019 that they met the most times, a total of 10 times in which up to 9 times Van der Poel came out on top. Here you can access the full comparison.
Apart from this specific case, the application allows us to make thousands of very interesting combinations with which we can directly see the evolution of cyclists over the years.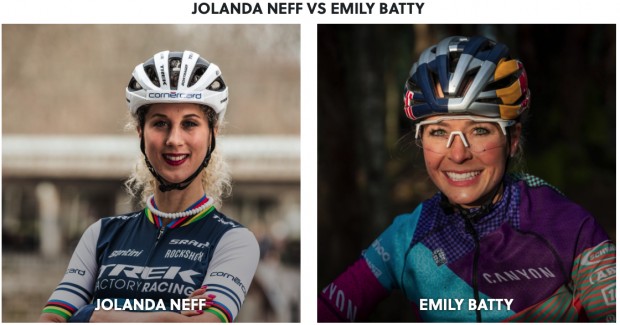 As we said at the beginning, be careful because if you like statistics, once you start it's hard to stop.