What Nino Schurter hides in the bottom bracket of his Scott Spark
Between seasons everything seems to be calm in the World Cup teams, but in the Scott SRAM they don't stop generating very interesting content for any mountain bike fan. For example, recently Yannick The Mechanic showed us how he dismantled and packed Nino Schurter's Scott Spark for the trips and now he shows us some images of the hidden details of the champion's bike.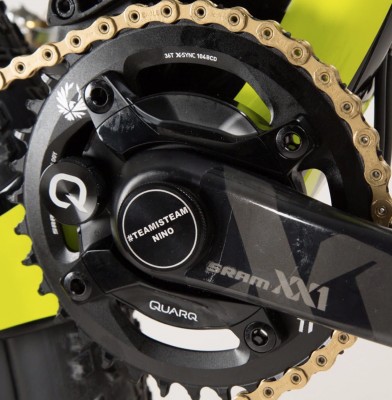 What Nino Schurter hides in the bottom bracket
Nino Schurter and his team have been using Topeak brand components for years, such as their carbon bottle holder that only weighs 20 g or some of their multi-tools and carrying bags.
But in the images that Yanick, Nino's mechanic, has posted in his Instagram account, he shows a very interesting detail about what is inside the Scott Spark bottom bracket of Schurter. A multi-tool with some basic tools and in which you can also carry a couple of quick links.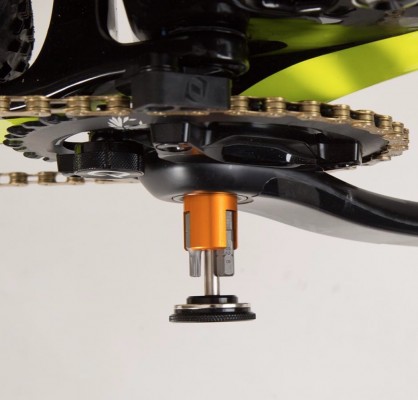 This multi-tool that we can see in the image is placed inside the bottom bracket and is very similar to the All In Multi Tool brand, but Yanick doesn't say which model it is and tags Topeak in the post.
So it could be a new Topeak model that hasn't been released yet, or it could be a model made specifically for Nino.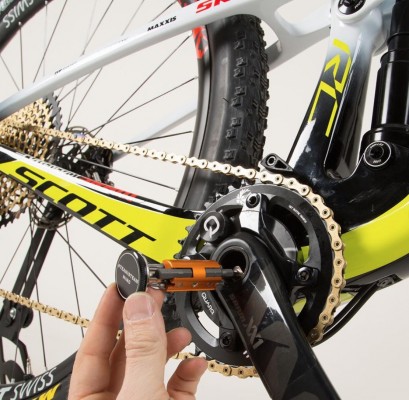 On the Scott Spark's bottom bracket we now see this multi-tool but on other occasions we have also seen how Nino chose this place to carry the Samurai Sword puncture repair kit.