Nino Schurter will compete with the Swiss team this Friday
Among the large number of races cancelled by the Coronavirus was the Tour de Suisse. Its organizers along with the Rouvy Indoor Cycling Reality platform have created a digital version: the Digital Swiss 5. The competition will be held from 22 to 27 April 2020. A race with more than 15 World Tour teams and in which Nino Schurter will compete with the Swiss team.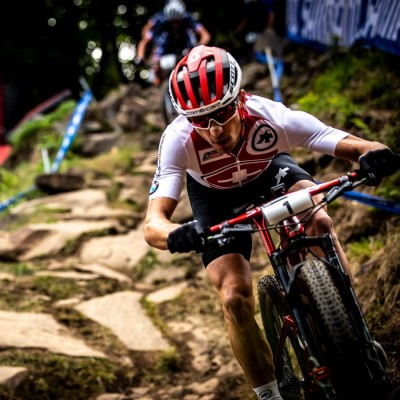 Nino Schurter to compete with the Swiss national team in the Digital Swiss 5
Among the participating teams there will be more than 15 World Tour, some Pro Continental and the Swiss national team that will come as a guest because it is the "host" of the event. Nino Schurter has been selected for this indoor race as the current XCO World Champion.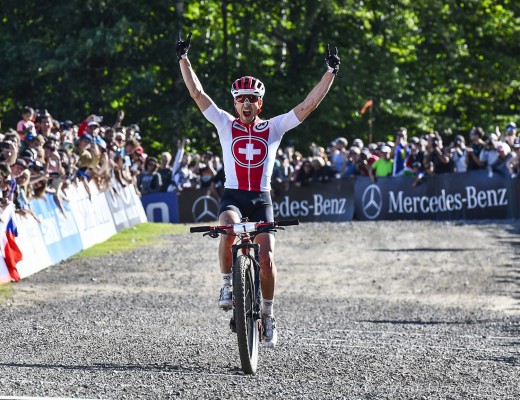 The event will have 5 stages that will be broadcast on television alternating images of the cyclists on their turbo trainers with actual images of the places where the circuit should be held. Each team will participate with three cyclists and these can be changed according to the stage. Schurter is scheduled to compete in Friday's stage between Fiesch and Nufenenpass with a distance of 33.1 km.
"To me, it's more of a game than a serious race. I'll consider it an intense workout in a normal week of training. I don't see any real comparison to make. In the turbo trainer there are different factors that are not the same for all riders. The altitude above the sea does a lot, so does the temperature. But, of course, I'm curious about my performance and I'll try to show my best side."
"I have already learned the importance, for example, of practicing in a well-ventilated and air-conditioned space. The air is quickly scarce and a good fan is almost essential not to overheat too quickly," Schurter said about this type of indoor competition.
Among the cyclists that Nino will have to face there will be big names like Evenepoel, current world time-trial champion, Romain Bardet, Greg Van Avermaet or Vincenzo Nibali.
The race can be followed live on some TV stations or on the website itself.