Nino Schurter teaches you the basics to fly and descent faster on your MTB
Nine-time World Champion Nino Schurter is back at the helm of the "FITTER.FASTER.STRONGER" series. And in this episode he goes back to the basics of mountain biking so that anyone can learn the fundamentals of the Bunny Hop, downhill technique and Whip theory.
MTB basics explained by Nino Schurter
Here are the steps that Schurter takes to perform each movement, but we anticipate that to master them you need more practice than theory.
Bunny Hop
Preload (sink fork)
Front wheel up
Get into the manual position
Get your hip up forward.
Descent technique
Always stand
Cranks horizontal
(Almost) straight legs
Elbows slightly out
Scan trail ahead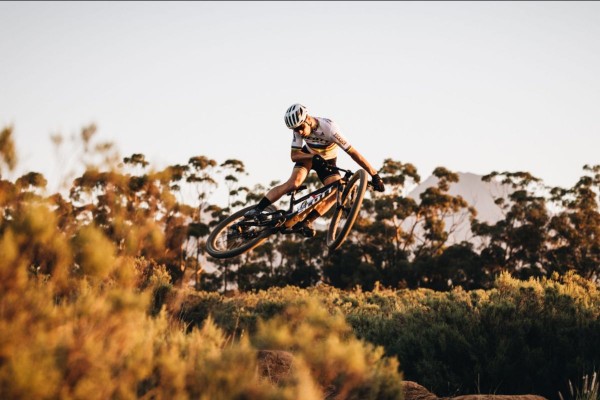 How to whip your bike on a jump
Push down on handlebars
Point legs and hips in the opposite direction to the handlebars.
Try small jumps before attempting larger jumps.
We're not going to fool you, looking at Nino it seems that anyone can do it, but the truth is that you will have to dedicate a few hours to master these moves. Once you do, your level and downhill speed will be catapulted.