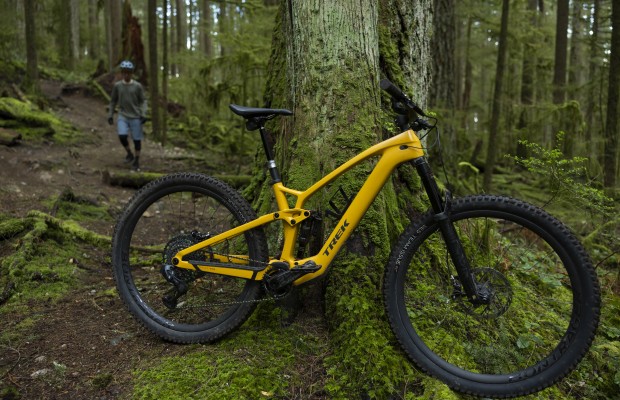 Trek's all-new Fuel EXe brings the dawn of a new era for mountain bikes
Trek has just introduced the new Fuel EXe, the first lightweight eMTB in its catalog and arrives loaded with the latest technology to blur the line between an electric MTB and a traditional MTB. The Fuel EXe is light, powerful, offers great range and a very different experience than most electric mountain bikes.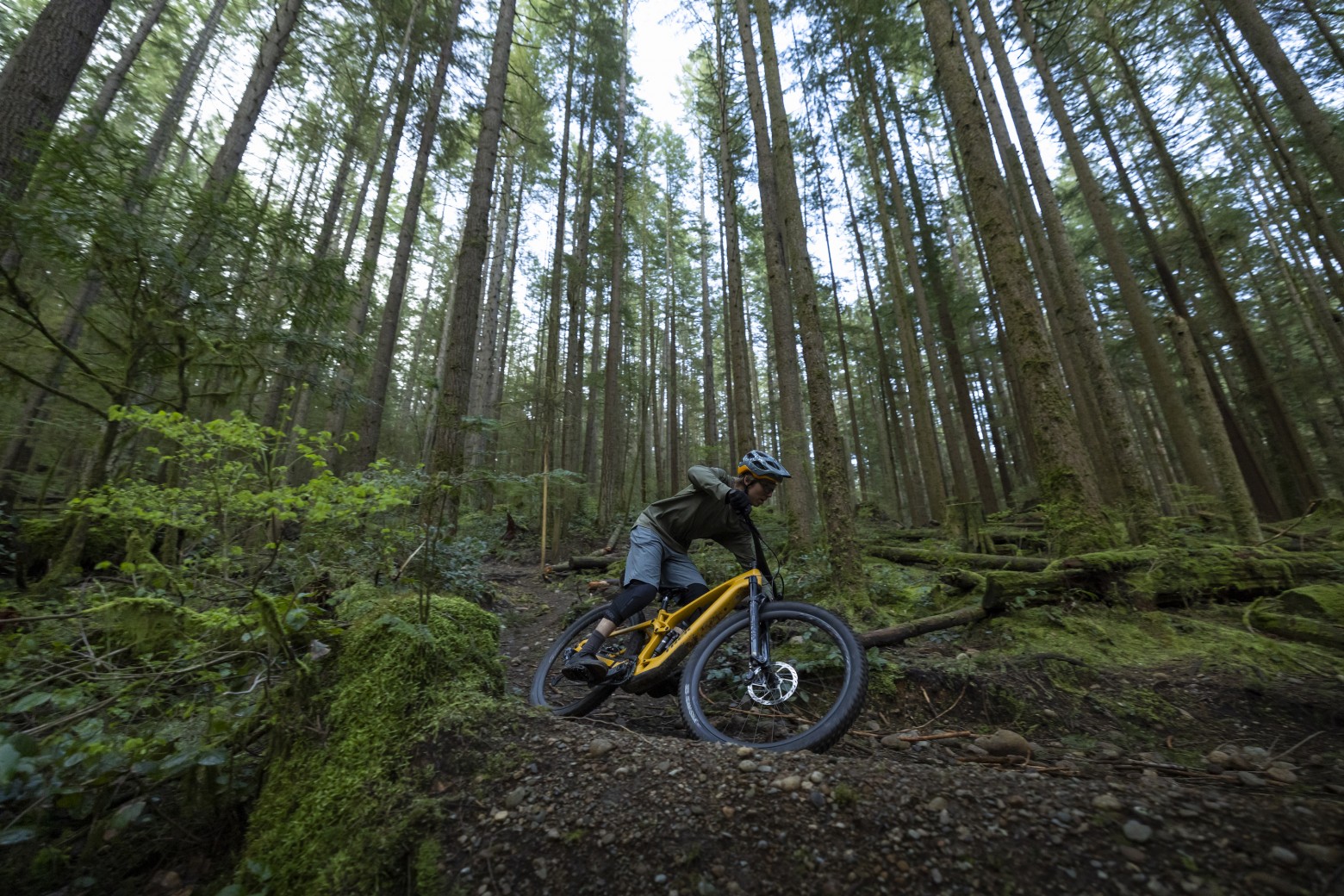 Trek Fuel EXe: contained weight and power to maximize sensations
Electric mountain bikes have been on the market for a very short time compared to traditional mountain bikes, and that is why there are still categories to be discovered that could be a trend in the near future. That could be the case of lightweight eMTBs that put more natural sensations before more power or battery.
The Trek Fuel EXe is an electric trail mountain bike (150/140 mm) with a compact and quiet 50 Nm torque motor and a 360Wh battery (expandable by 160 Wh). Clearly this model that stays under 18.5 kg (18.4 kg for the 9.9 XX1 AXS model) bets on the mountain bike of sensations.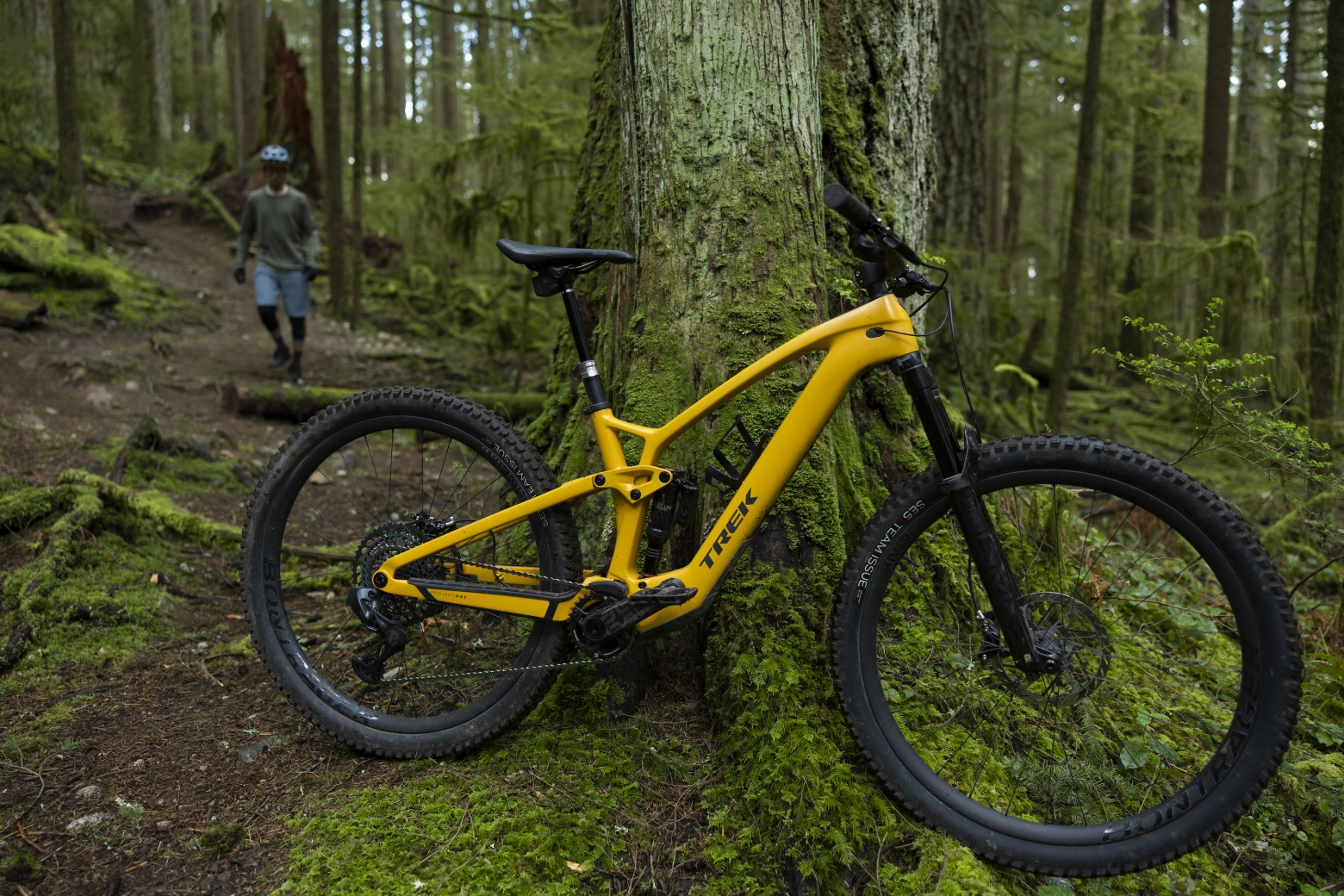 Trek and TQ develop new HPR50 motor
The key to a lightweight electric mountain bike lies in its own motor, and for the Fuel EXe, Trek partnered with German manufacturer TQ to develop the new HPR50, a very compact and lightweight (1850 g) motor that claims to be quieter and more durable than traditional motors.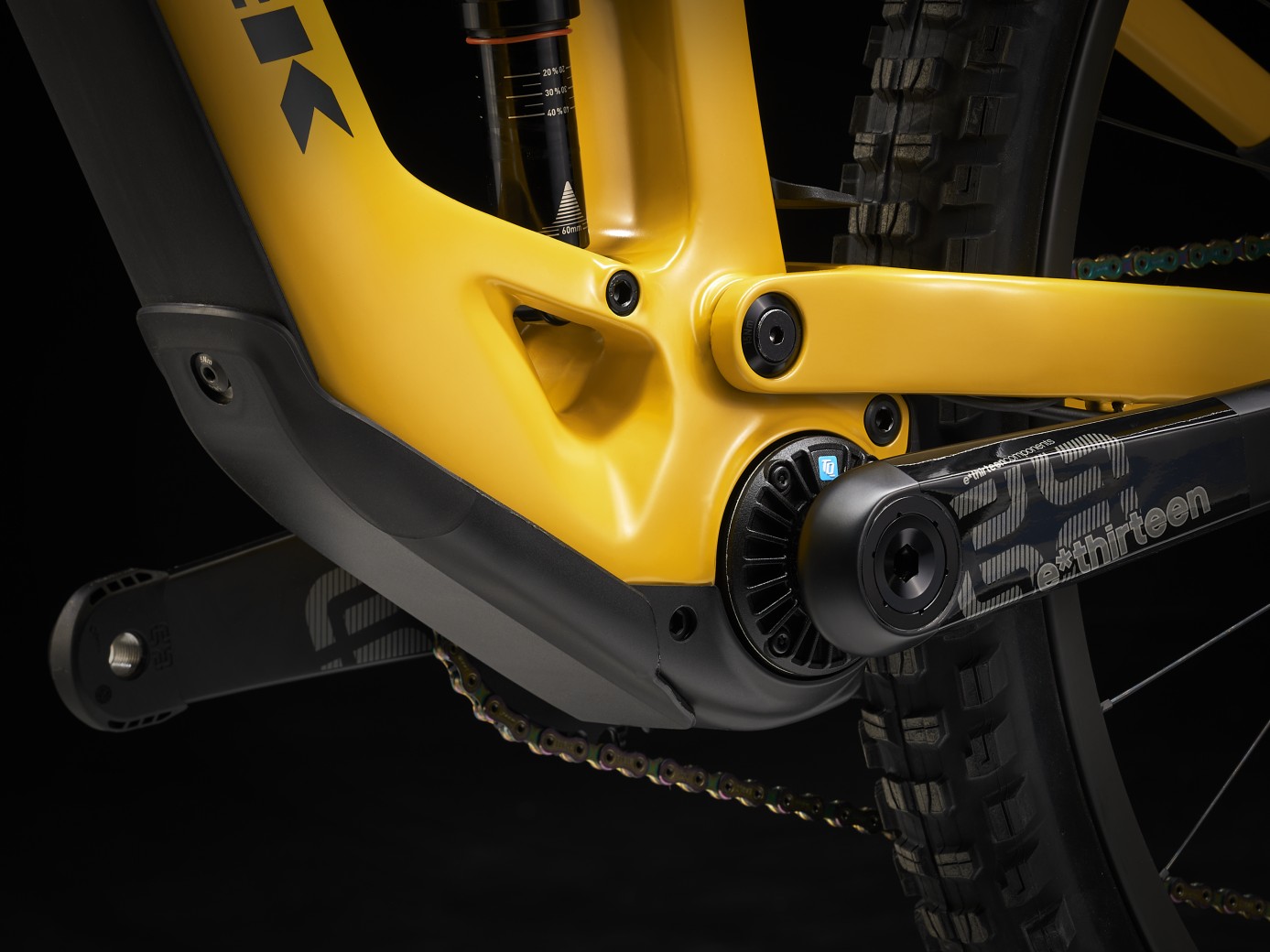 The 50 Nm of torque of the HPR50 may seem too little compared to other models in the same Trek catalog, but the philosophy of this type of eMTB is to reduce weight so as not to need more powerful motors. The equation is equalized if we reduce weight and power, but we also gain the sensations of pedaling with a traditional MTB. 
360Wh of expandable battery
In the weight section, the battery plays another key role in the equation and also adds the variable of range. Again, we assume that a lighter bike will need less power and less battery to achieve similar values in terms of speed and range than a much heavier one.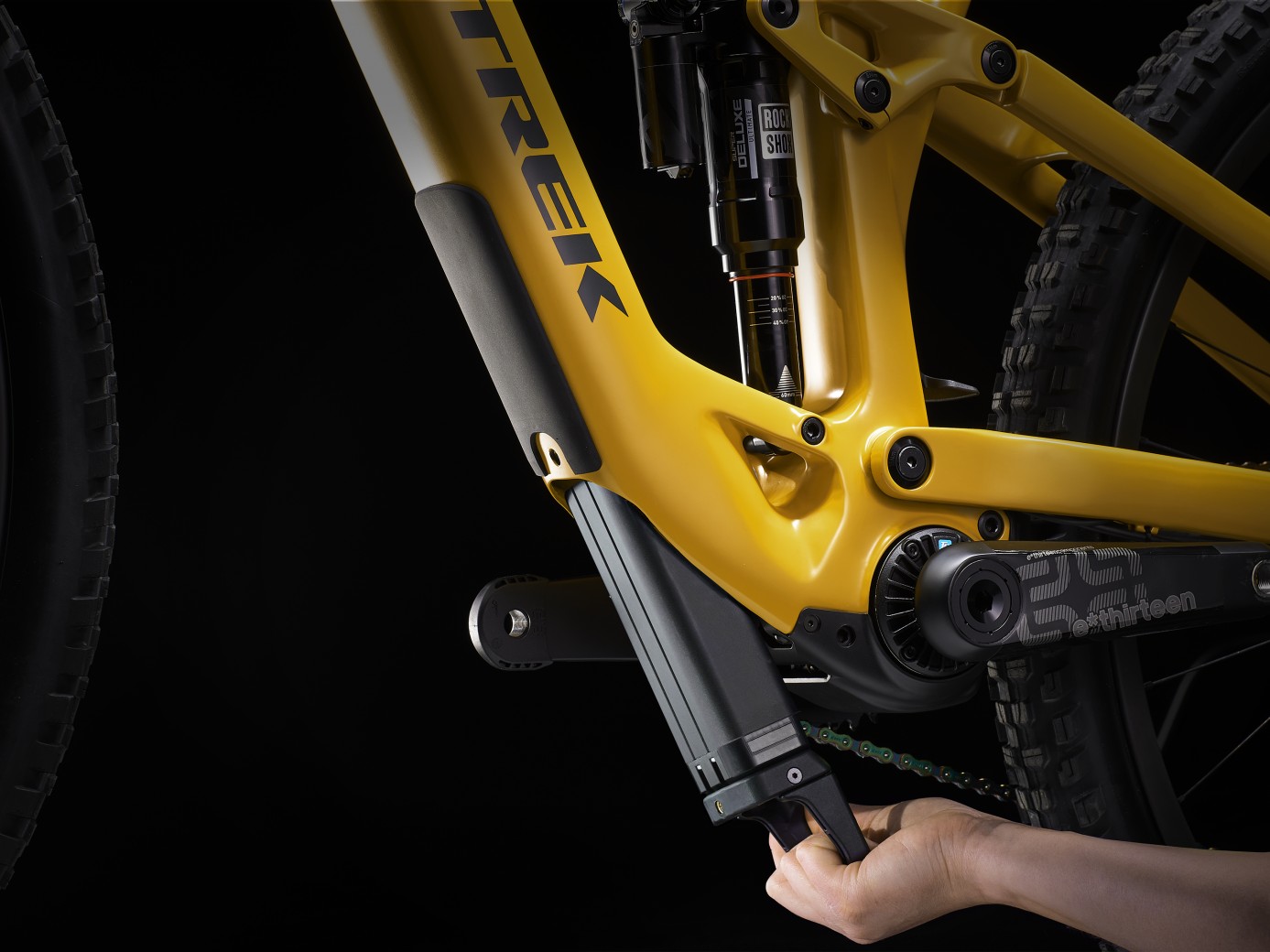 In this regard, the Trek Fuel EXe includes a 360Wh removable battery at the bottom of the down tube that ensures a range of 2 to 5 hours of travel. In addition, a 160Wh Range Extender (removable battery) can be attached to the bottle cage, which increases range by 40%.
Control 
To control the entire electric system, the Fuel EXe integrates a 2" OLED screen on the down tube, near the steering, from which we can select assistance modes or have information at a glance. In addition, on the handlebars there is a remote control with two buttons from which you can switch between modes or activate the push for when we ride with the bike.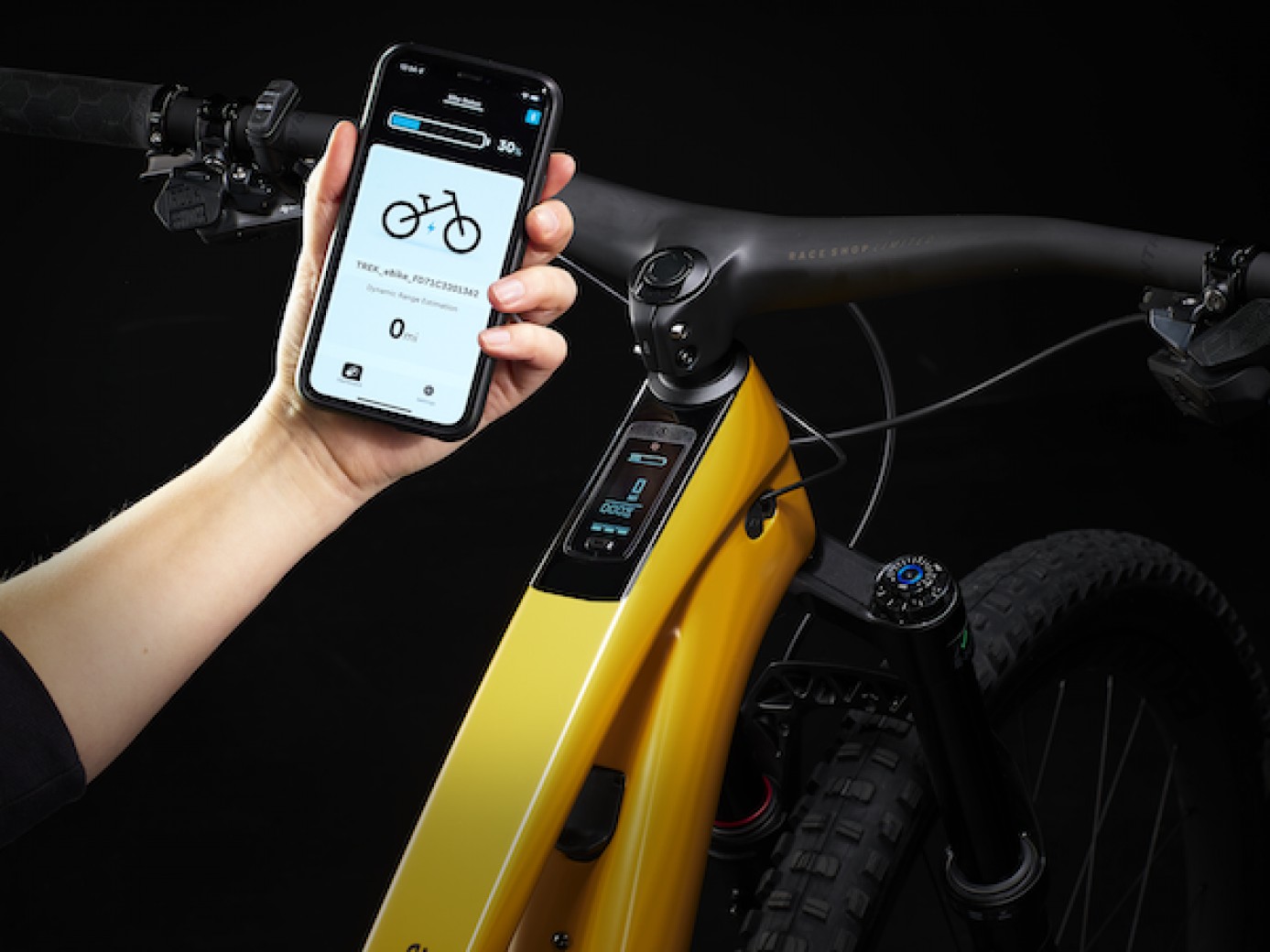 The system is amplified with the Trek Central App, from it we will have access to make adjustments to the motor tracking activity, trace routes, suggest or control the pressure of the tires and suspension from our smartphone.
Geometry ready to fly
The Trek Fuel EXe is a Trail mountain bike with 29" wheels, OCLV Mountain carbon frame, 150 mm fork, 140 mm rear shock and a geometry in line with the segment: 65° steering angle, 77° saddle angle and 485mm of reach in size L.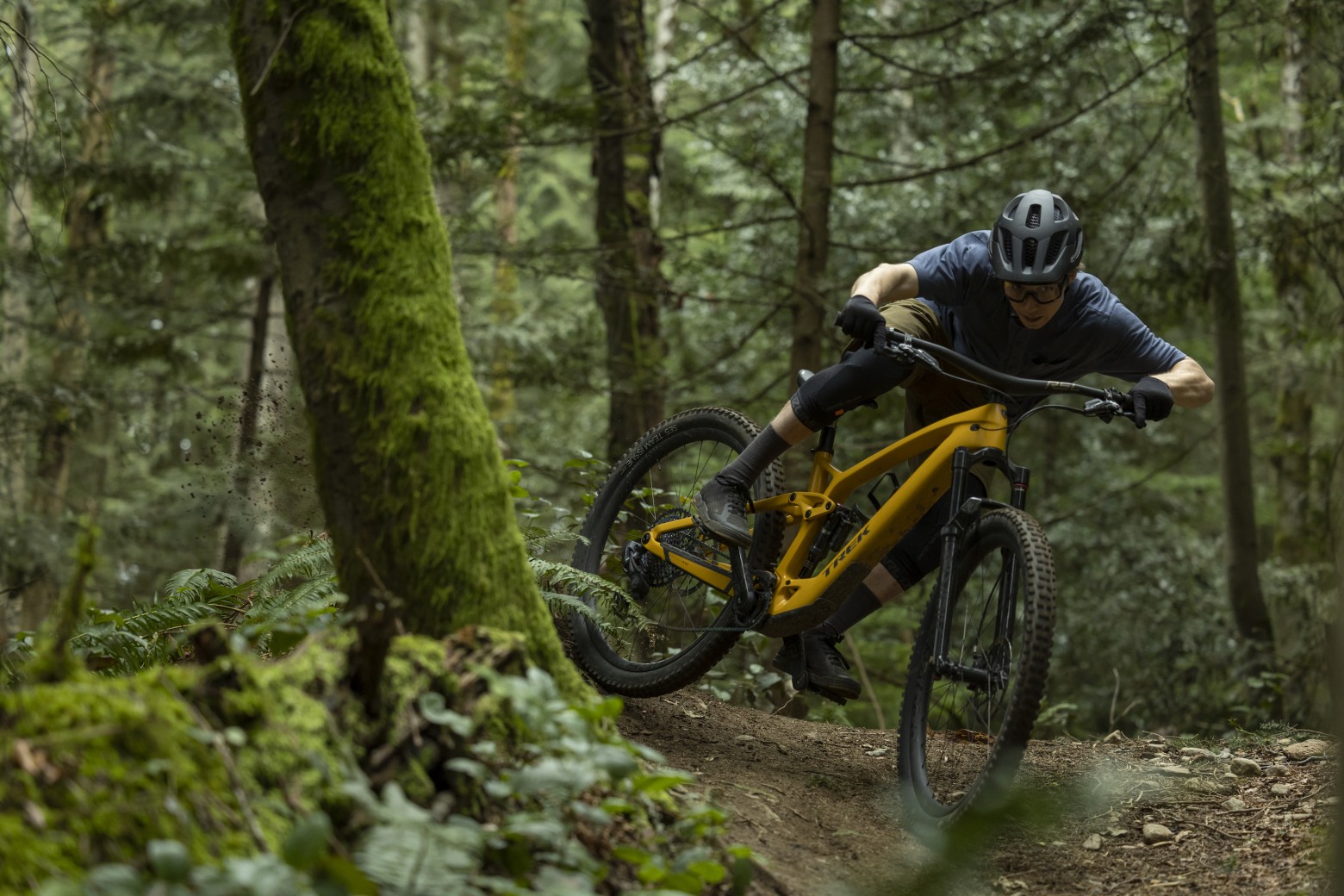 An eMTB ready to climb easy on any terrain and descend to the maximum as you would with any traditional mountain bike.
Trek Fuel EXe: models and prices
Fuel EXe 9.5 - 6.499€
Fuel EXe 9.7 - 7.999€
Fuel EXe 9.7 (P1 Now) - 8.599€
Fuel EXe 9.8 GX AXS - 10.999€
Fuel EXe 9.8 GX AXS P1 NOW - 11.599€
Fuel EXe 9.8 XT - 9.499€
Fuel EXe 9.8 XT (P1 Now) -10.099€
Fuel EXe 9.9 XTR - 12.999€
Fuel EXe 9.9 XX1 AXS - 14.999€
Full set-ups can be found on the trekbikes.com website.