New Sidi Shot 2 DZero and MTB Tiger 2 SRS DZero
Under a very unique design and a high degree of innovation are presented the new Sidi Shot 2 DZero and MTB Tiger 2 SRS DZero. Both models are a clear tribute to its founder, Dino Signori, who in sixty years and thanks to his tireless and charismatic personality, has managed to collaborate with the best elite athletes, both in cycling and motorcycling.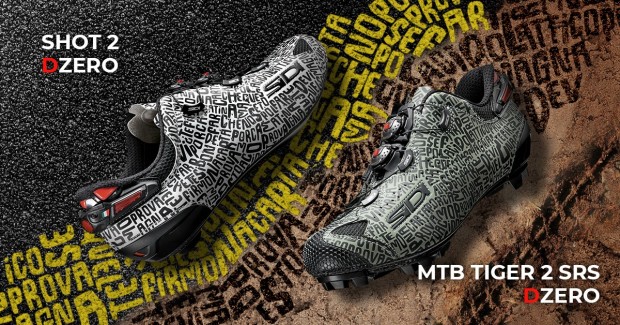 Sidi Shot 2 DZero and MTB Tiger 2 SRS DZero: quality, innovation and originality
Sidi's cycling shoes stand out for their quality, but also for their simple and timeless designs. But, for the occasion they have opted for a more striking aesthetic in which the entire upper outer area has been decorated with the most famous expressions, in Venetian dialect, with which Dino Signori joked to athletes and employees.
In both the road and touring models, the Sidi DZero uses the innovative Bio Veg material for its upper.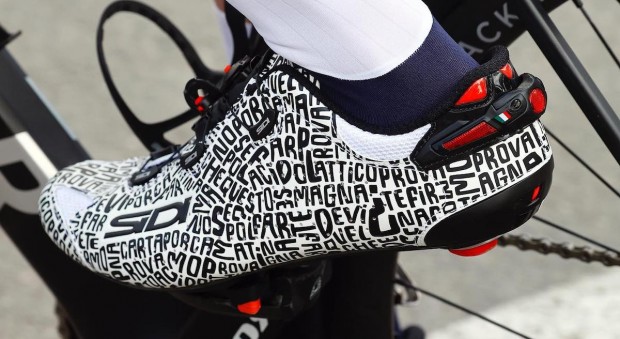 These cycling shoes show their respect for the environment in their production by using materials from industrial waste and with a completely natural and biodegradable corn starch lining. The insole is also made of part cotton and part 95% recycled polyurethane, while vegetable colors and FSC-certified paper (meeting the highest social and environmental standards on the market) have been used for the packaging.
Here we leave you with the meaning of the expressions that decorate these Sidi Shot 2 DZero and MTB Tiger 2 SRS DZero.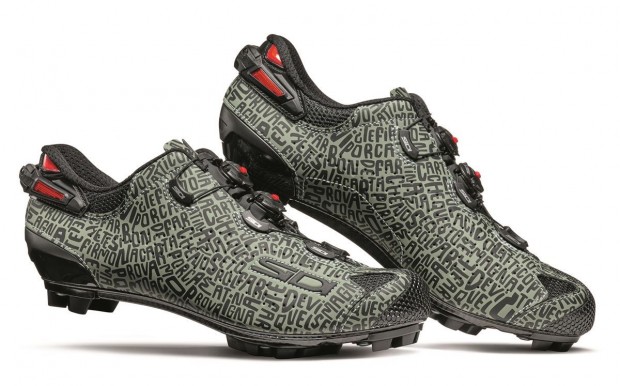 PORCA MATINA: It is used in situations that require a WOW! at any time of the day. It expresses amazement.
PROVA MO PROVA: When Mr. Dino was working as an employee and had to consult with his boss to do a job, the latter told him "try it!". He had to try to do it himself. This system he also adopted with his employees in Sidi. So, its meaning is that in order to do something you have to try again.
TE DEVI FAR QUEL CHE TE SI BON DE FAR (YOU SHOULD DO WHAT YOU WANT): Dino was born as a craftsman and shoemaker, skills and knowledge that he has refined over time and led him to create Sidi. He never wanted to diversify his production because shoe production is what he specializes in. It has become a business philosophy.
TE FIRMO NA CARTA CHE NO SE POL FAR ES (I WILL SIGN A PAPER THAT CANNOT BE DONE): a way of saying when you are convinced that something cannot be done and are willing to sign a paper to prove it.
QUESTO ACIDO LATTICO SE MAGNA? (Is lactic acid something you eat?: It represents Dino's strong personality and playful way of doing things. Having been an amateur athlete when it comes to "lactic acid," he says he's never suffered from it and jokingly asks if it's something you eat.
At the moment there is no news about their price or availability, and on the SIDI website they are not yet listed in their cycling shoes catalog.