New Shimano XT Di2 electronic shifting: it works automatically and without pedaling
Shimano was a pioneer in MTB electronic shifting with the first Di2 introduced in 2008 and today has just revitalized the segment with the new DEORE XT Di2 groupsets. These new groupsets come with the revolutionary FREE SHIFT and AUTO SHIFT WITH MANUAL OVERRIDE technologies that allow you to shift intelligently and do it even without pedaling. At the moment these groupsets are only available for electric mountain bikes.
New Shimano DEORE XT Di2 eMTB groupset: electronics with cutting-edge technology
As mentioned above, the new Shimano DEORE XT Di2 groupsets are specific for eMTB and are only compatible with Shimano EP6 and EP801 motors. Both models are connected to and powered by the bike's main battery, and offer innovative automatic shifting and pedal-free shifting technologies.
FREE SHIFT: shift without pedaling
SHIMANO FREE SHIFT technology offers a new way to use an E-MTB drivetrain by allowing shifting without pedaling. Thanks to the integration of the Shimano EP motor with the new DEORE XT Di2 groupset, the shifter prompts the EP drive unit to simultaneously advance the drivetrain on the chainring and perform smooth, pedal-free shifting.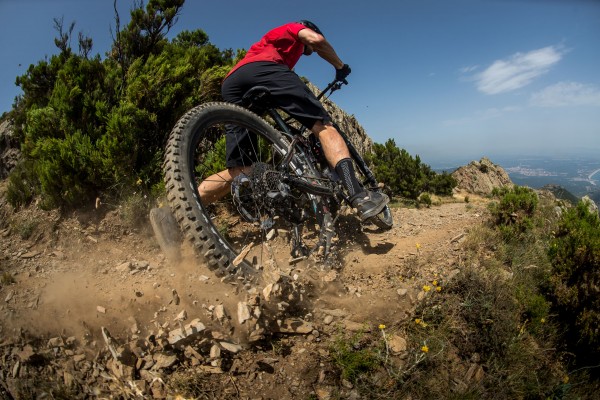 With this technology you will now be able to shift while cornering, landing on a jump or in the middle of a technical area.
AUTO SHIFT WITH MANUAL OVERRIDE: activating the intelligent mode
Shimano has called this technology AUTOS SHIFT WITH MANUAL OVERRIDE and it is a new mode in which the drivetrain will shift gears automatically based on your speed, cadence and torque.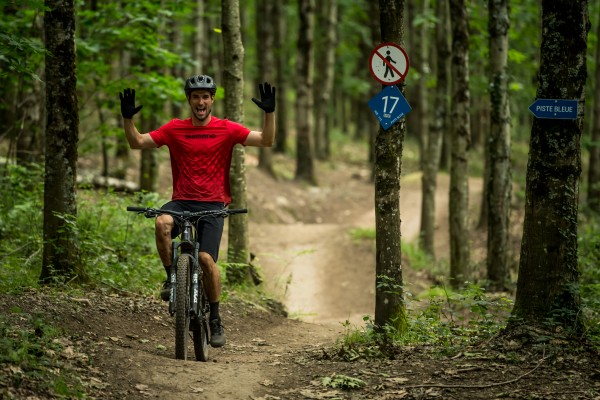 This technology combines perfectly with the Free Shift mode and the brand claims that its predictive shifting without pedaling offers a new, smoother and uninterrupted driving experience.
Two options Shimano DEORE XT Di2 : LINKGLIDE (11v) or HYPERGLIDE+ (12v)
The new technologies described come in the form of two groupsets, the new 11-speed SHIMANO DEORE XT Di2 LINKGLIDE (LG), which the brand recommends for those looking for more durability, and the new 12-speed SHIMANO DEORE XT Di2 HYPERGLIDE+ (HG+) with a focus on performance.
As we have already mentioned, these groupsets are both connected to the bicycle's battery, so we cannot speak of wireless shifting. 

LINKGLIDE
1x11-speed with 11-50t cassette
New CS-LG700 cassette - 200 g lighter than the previous CS-LG600
Rear derailleur RD-M8150-11 Di2 specific for E-MTB
Right shift control SW-M8150-R/IR SHIMANO DEORE XT Di2 and I-SPEC EV
HYPERGLIDE+
1x12 drivetrain with 10-51t cassette options
Rear derailleur RD-M8150-12 specific for E-MTB
Right shift control SW-M8150-R/IR SHIMANO DEORE XT Di2 and I-SPEC EV