The Shimano GRX upgrades to 12 speeds
Shimano continues its commitment to gravel through its GRX groupset, which is upgraded to 12 sprockets to provide greater choice to make it easier to find the right combination and enhance its qualities in a single chainring configuration that now has a wide range of development while maintaining a logical jump between sprockets.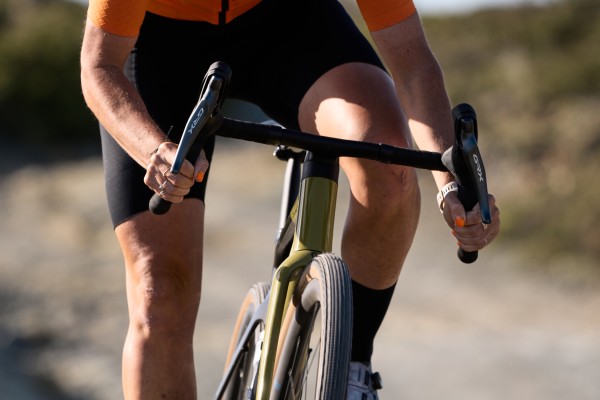 Options for all types of gravel with the new Shimano GRX
Under the denomination of GRX RX820 in its top of the range version and GRX RX 610 in the mid-range option, Shimano presents the evolution of its gravel groupsets that, at last, adopt the 12 sprockets, the most common option and that in gravel are especially beneficial when it comes to having enough development margin without excessive jumps between ratios when maintaining a constant pedaling rhythm.
A groupset that initially only comes in a mechanical drive version. In the case of the top-of-the-range groupset with three set-up configurations, two single chainring and one dual chainring.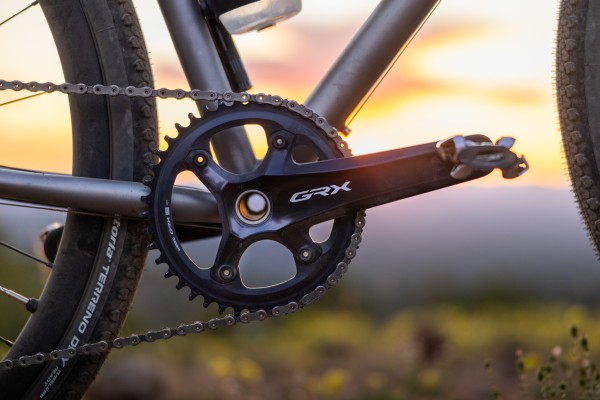 The first of the configurations is the one that Shimano has called Unbeatable and consists of a single chainring configuration with a choice of 40 or 42 that can be combined with a 10-45 cassette. This is Shimano's proposal for the most competitive riders, achieving precise and silent shifting thanks to its RD-RX822-GS rear derailleur, which accepts a maximum 45-tooth sprocket and is equipped with the Shadow RD+ chain stabilization system to guarantee maximum reliability.
The Unstoppable option is also a single chainring, although the rear derailleur is replaced by the RD-RX822-GSG, with a longer pulley box to work perfectly with the 10-51 cassette. Combined with the same 40 or 42 chainring options, it provides a gear ratio for tackling tough mountain trails without fear of running out of gear no matter how steep the climb.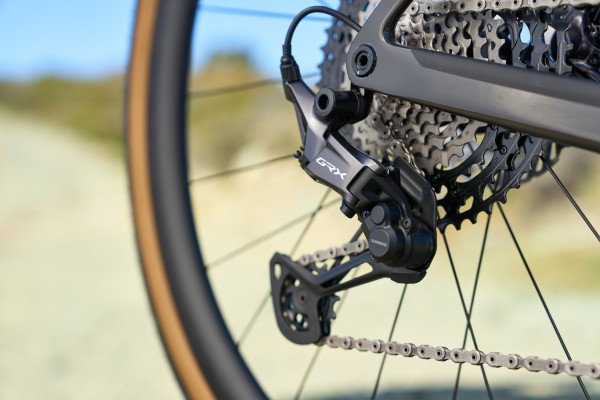 As a novelty, both GS and SGS rear derailleurs are identical, changing only the length of the pulley box. Shimano has thought of those who want to switch from one configuration to another and will have both pulley boxes as accessories to replace it and thus adapt our change to the cassette to be used without having to purchase a new one.
Regarding the cassette, as you may have noticed, it includes the 10-tooth sprocket. This has forced Shimano to make this new GRX use the Micro Spline core that has been the standard for their mountain bike groupsets for years.
Finally, this GRX RX820 has a double crankset option that Shimano has called Undroppable. For this option the rear derailleur is also specific and, in its case, is capable of accommodating a maximum 36-tooth sprocket, with the option of 11-34 and 11-36 cassettes, these yes, for the traditional HG core system although also available in Micro Spline version.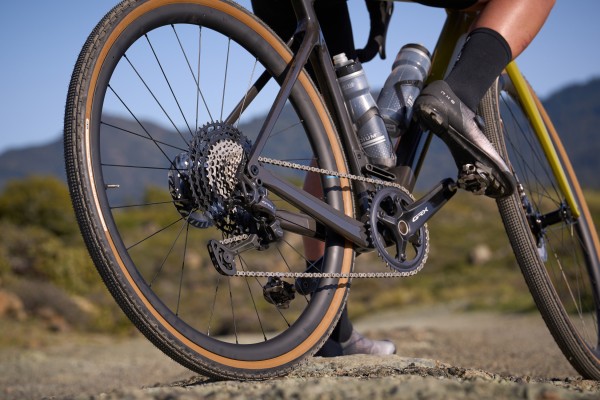 As far as the crankset is concerned, there is only one option available with 48/31 chainrings, a 17-tooth jump that is the largest we have seen on the market so far and serves to extend the development range, which is always desirable in the gravel discipline.
Apart from the different gear configurations and the new gears and cassettes, Shimano has also worked on improving the ergonomics of its levers, especially in terms of achieving the best adaptation to their placement on gravel handlebars with a lot of flare. In addition, if we opt for a single chainring configuration, we can choose between a brake lever only or a specific one to operate a dropper post in case of using this accessory.
12 speeds are also available for the 600 series
The GRX RX610 is an evolution of the mid-range groupset that Shimano offers for gravel bikes, since it is not a groupset in itself but is composed only of more affordable cranks and levers that allow us to adjust the setup budget of our gravel bike. However, for both the cassette and rear derailleur we will have to resort to the components that we saw before the GRX RX820.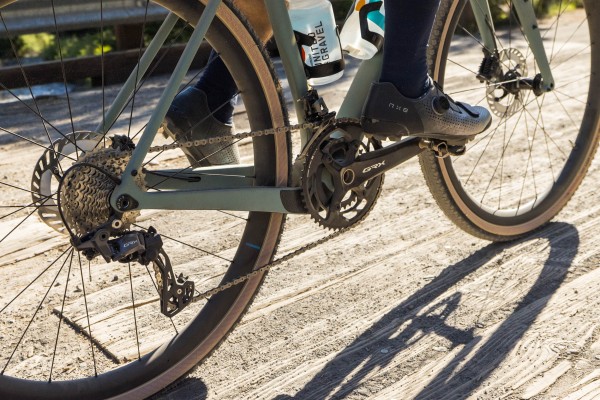 In this specification we have two single chainring cranks, with 40 or 38 teeth teeth, plus a dual crankset that uses a 48/30.
Rounding the set
Using the Micro Spline mountain bike cores in its single chainring configurations has given Shimano the perfect excuse to pair this groupset with versatile carbon wheels adapted to gravel use.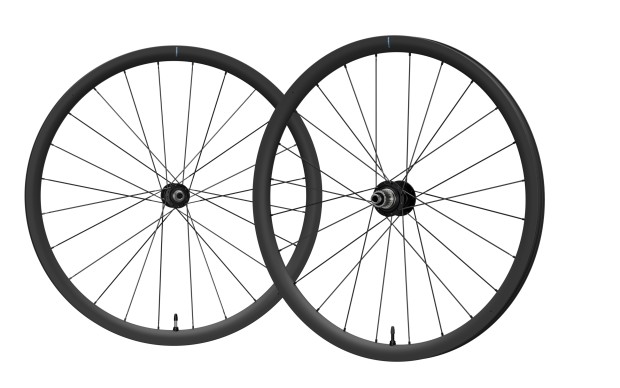 These wheels have a groove width of 24 mm, which makes them suitable for a range of tyres between 32 and 50 mm of balloon. In addition, they have a contained profile of 32 mm, nothing excessive and which is intended to keep the weight as contained as possible, leaving the set of these WH-RX880TL in a competitive 1,394 g in version for Micro Spline core, 3 grams more if we choose HG.
Shimano GRX RX820 and RX610: Specifications
FC-RX820 Crankset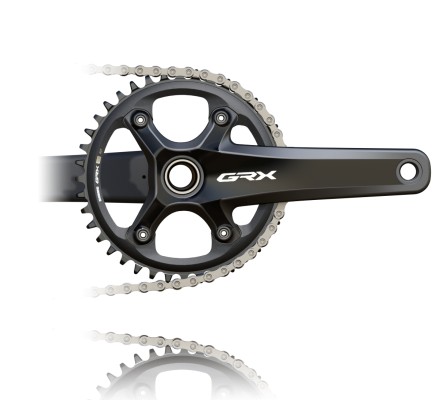 Weight: 655 g (40), 721 g (48/31)
Chainrings: 40, 42, 48/31
Lengths: 170 mm, 172,5 mm, 175 mm
FC-RX610 Crankset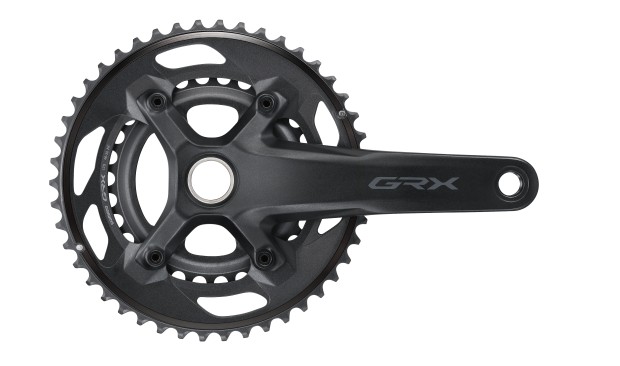 Weight: 811 g (40), 815 g (46/30)
Chainrings: 38, 40, 46/30
Lengths: 165 mm, 170 mm, 172,5 mm, 175 mm
RD-RX820 gearbox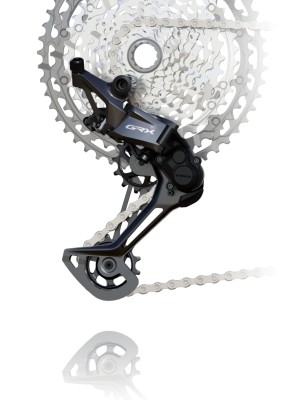 Weight: between 270 and 290 g
Versions: GS, SGS, standard
Chain stabilizer: Shadow RD+
FD-RX820 derailleur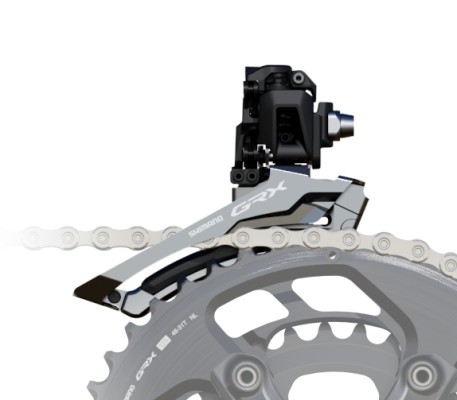 ST-RX820 Levers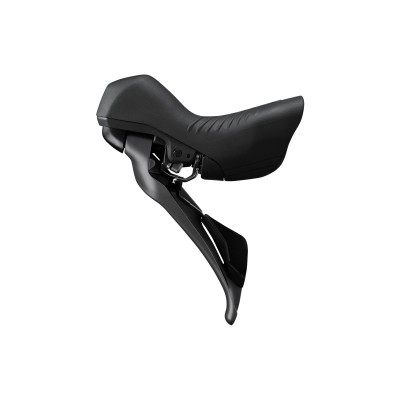 Weight: 572,5 g (dual chainring), 511,2 g (single chainring)
Versions: 2x12, 1x12, 1x12 with control for dropper post
ST-RX610 Lever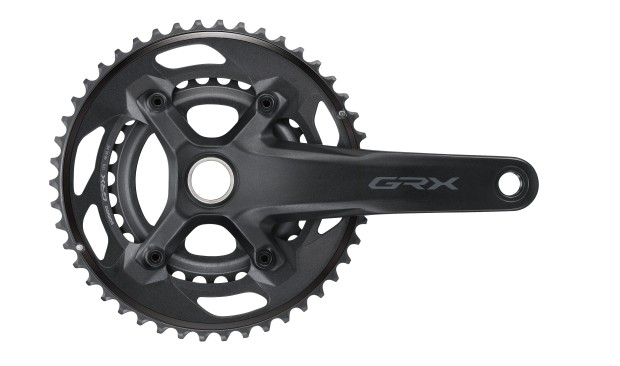 Weight: 611 g (dual chainring), 522 g (single chainring)
Versions: 2x12 y 1x12
Casettes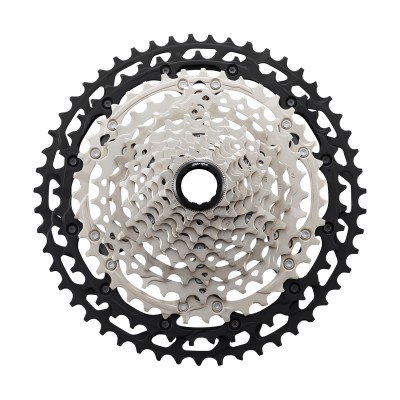 Weight: Between 345 and 470 g
Toothed: 10-45, 10-51, 11-34, 11-36