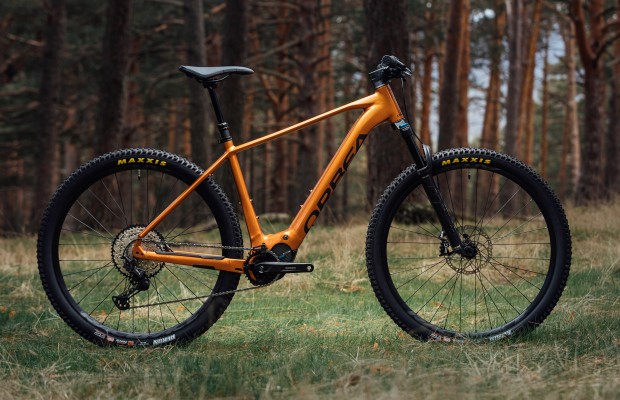 New Orbea Urrun: the latest technology in a very successful e-MTB
Orbea has just presented a new electric mountain bike under the name Urrun, "far" in the Basque language. A bike with outstanding integration that features the acclaimed Shimano EP8 RS motor optimised by Orbea. A perfect model to recommend to most of those looking for e-MTBs.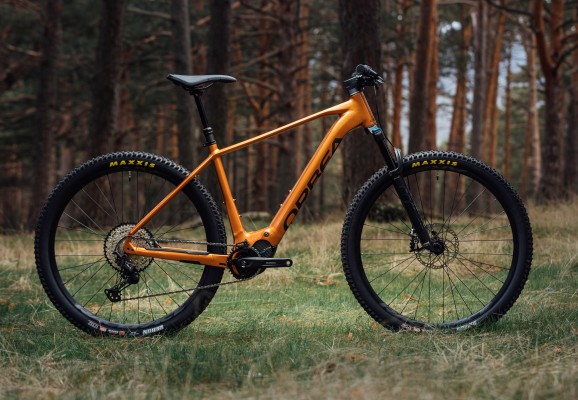 New Orbea Urrun: sophisticated simplicity
The name chosen refers to how far anyone can go with the new Orbea Urrun, but also to the long road the brand has travelled to arrive at this new model.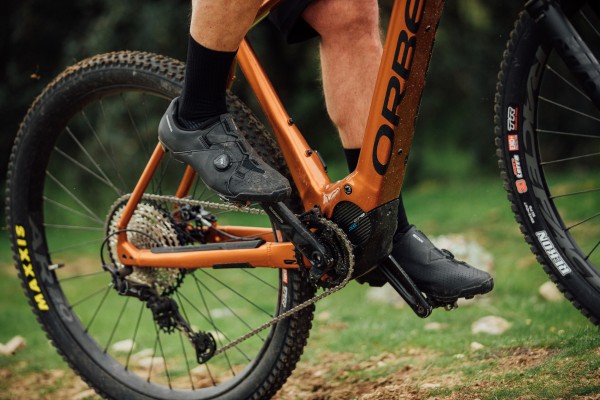 At first glance, this is a simple electric mountain bike, but as Steve Jobs said, simplicity is sophisticated, and behind that level of "simplicity" there is a lot of innovation and technology. The Urrun has one of the lightest aluminium frames on the market, a high-end level of integration and Orbea's most optimised motor, which has become so popular on the Rise. It's the perfect e-MTB for long days in the mountains, but it's sure to be used by many for all sorts of purposes, from daily and urban commuting to weekend rides.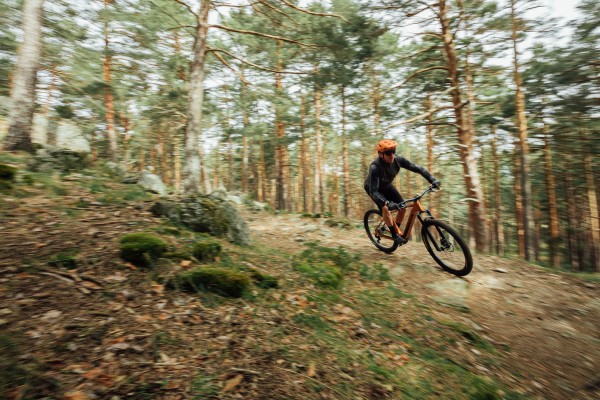 Rider Synergy: the most natural pedalling
The Rider Synergy system is Orbea's own configuration of the Shimano EP8 motor FIRMWARE. Power, weight, interface and range are considered together to provide the most natural and efficient pedalling assistance possible, eliminating the drag and power delivery lag common to conventional e-bikes.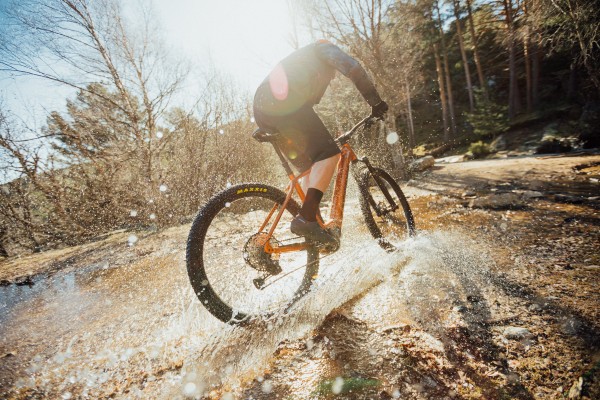 Part of this configuration consists of setting a maximum torque of 60 Nm and offering maximum assistance between 75 and 95 pedal strokes per minute, the cadence at which pedalling is most efficient and where we normally pedal our bikes without assistance.

This optimisation means that the harder we pedal, the more the Orbea Urrun will respond with greater immediacy and power, and when the assistance is not working, it will not slow down our pedalling either.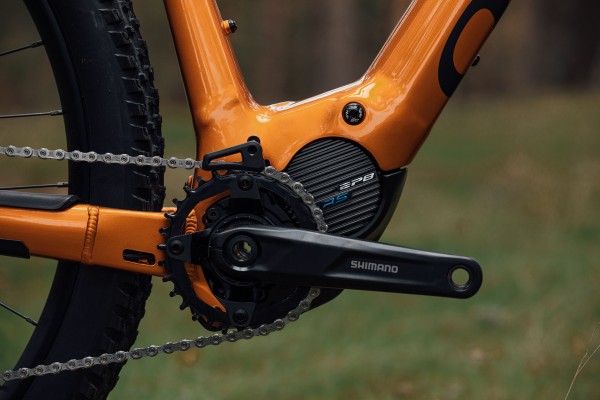 The Orbea Urrun's Shimano EP8 RS motor can be configured using the Shimano e-Tube Project app and is compatible with the Rs Tool Box to display all the information on Garmin devices.
Optimising autonomy
When talking about autonomy, we find that the Orbea Urrun integrates another of the brand's latest advances. The new 540 Wh battery made up of 21-700 cells. This is the battery used for the Rise H and its technology allows more energy to be stored in a smaller volume. This means less weight and better bike stiffness, making it easier to ride.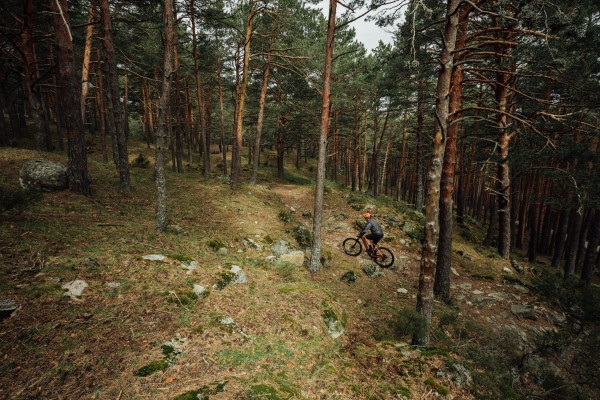 The optimisation of the motor, the new battery and the reduction of the weight of the whole, achieve maximum efficiency and multiply the range offered by 1.5 times. Orbea calls this the 1.5x Factor and assures that the Urrum achieves an autonomy of up to 8 hours with 3500 m of altitude gain.
In addition, the Orbea Urrun has the option of mounting a Range Extender of up to 252 Wh, giving a total of 792 Wh. Both batteries are charged with the Smart charger developed by the brand to extend the life of the batteries.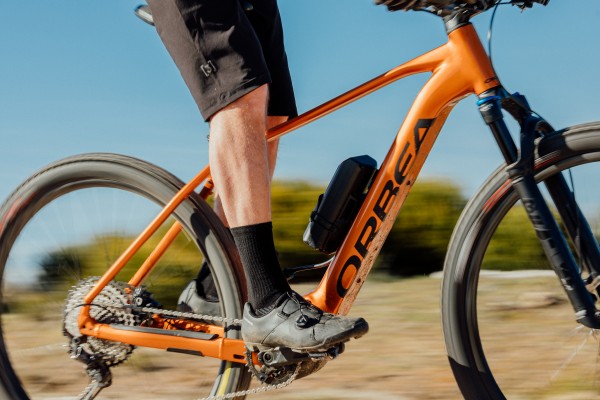 To charge both batteries, whether it's the internal battery or the Range Extender, it's easy to use the smart charger developed by Orbea. This charger extends the life of the battery by up to 30% by adapting the charge to 2 or 4 amps based on different factors, such as temperature, the state of the cells or the number of charge cycles consumed.
Aluminium, integration and geometry
Those of us who are watching and talking about bikes and racing on a daily basis sometimes find it hard to get some perspective on reality, but when we do, the evidence tells us that about 80% of mountain bikers are riders who don't want or need pure performance bikes.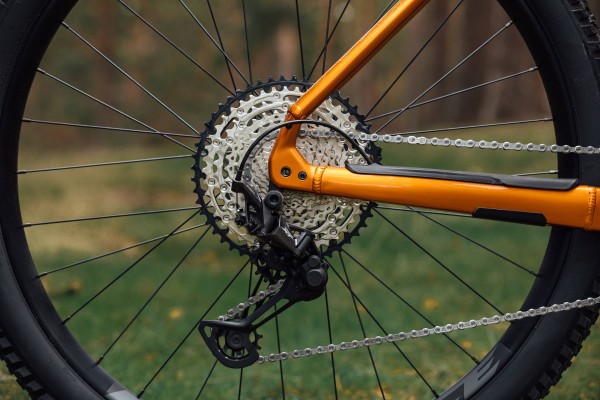 With this premise, it is understandable that the Orbea Urrun range dispenses with carbon in its frames in order to obtain other benefits from aluminium and contain the final price.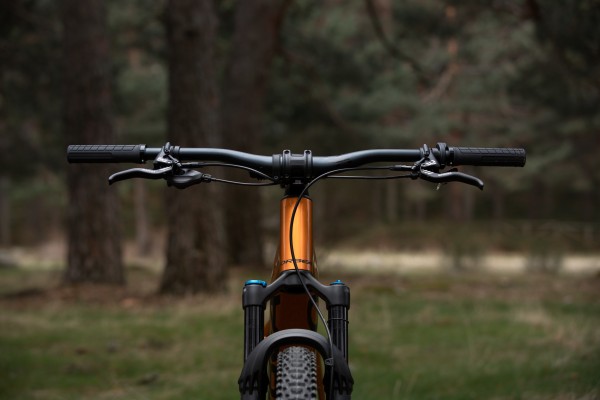 Thanks to Orbea's new hydroforming process and triple butted tubes, they have achieved one of the lightest aluminium frames on the market without losing strength or stiffness. In addition, polished welding technology contribute to a impeccable finish and improve performance.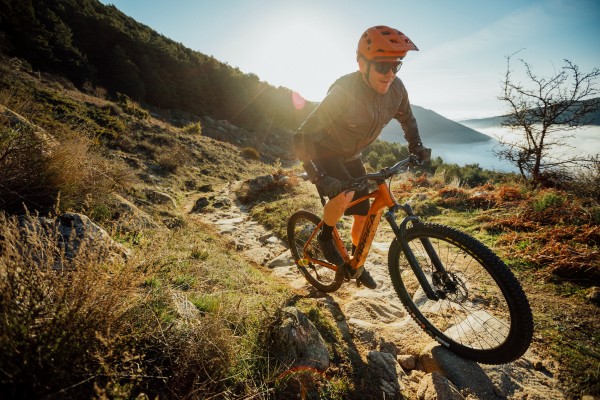 As we see on high-end bikes, the Orbea Urrun has an outstanding integration system. The handlebars and stem have been specifically developed to "swallow" all the cables and offer completely clean and elegant frame lines.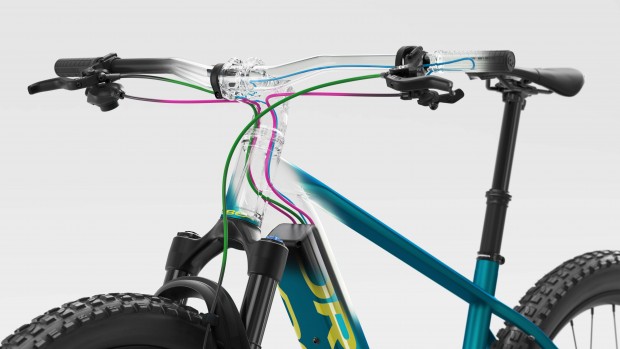 As for its geometry, its philosophy is clear: maximise fun and safety. Thus we find measures and angles that favour a comfortable position on climbs and stable on downhills. Something that is confirmed with a wheel arch that allows tires up to 2.6" and a 120mm ebike-specific fork.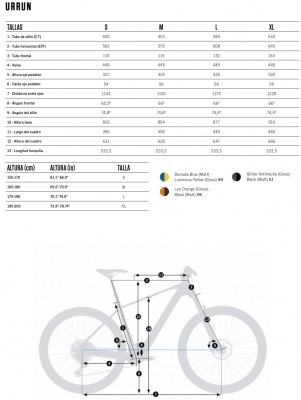 Orbea Urrun: models, price and availability
The Orbea Urrun is available in 2 models with different set-ups which in turn are offered in 5 sizes, from S to XL, and three colours: Leo-Orange, Borealis-Blue and Black-Glitter.
The price is 4.799€ ($5,499 / £4,299) for the Orbea Urrun 10 and 3.799€ ($4,299 / £3,499) for the Urrun 30. Below we show you the complete set-up of each model.
The versatility of this bike can be multiplied during the purchase process by choosing some of the extra options available, including a powerful 1,000 lumen Lezyne light with internal wiring or the 252 Wh Range Extender.
Orbea Urrun 10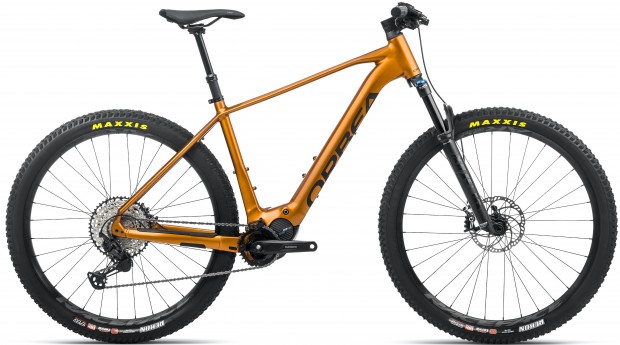 Frame: Urrun, Shimano Steps, Integrated battery, Hydroformed Alloy 6061 series Internal Cable Routing, Boost 148x12, carrier and kickstand compatible
Fork: Fox 34 Float Performance 120 Grip 3-Position QR15x110 E-Bike Optimized
Dropper Seatpost: OC MC20 Mountain Control Dropper, 31,6mm, 100mm travel
Groupset: Shimano XT M8100 1x12  10-51t
Wheels: Race Face AR 30c Tubeless Ready
Motor: Shimano EP8-RS
Battery: Orbea Internal 540Wh (Optional 252Wh Range Extender)
Price: 4.799€ / $5,499 / £4,299
Orbea Urrun 30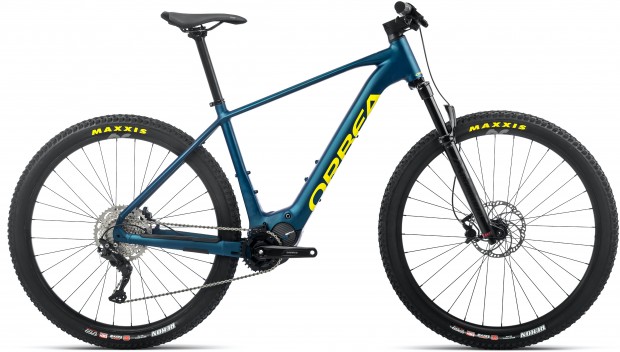 Frame: Urrun, Shimano Steps, Integrated battery, Hydroformed Alloy 6061 series Internal Cable Routing, Boost 148x12, carrier and kickstand compatible
Fork: Marzocchi Bomber Z2 120 QR15x110 E-Bike Optimized
Dropper Seatpost: Aluminio 31.6x400mm
Groupset: Shimano Deore M5120 1x10  10-46t
Wheels: Orbea OC1 29c Tubeless Ready
Motor: Shimano EP8-RS
Battery: Orbea Internal 540Wh (Optional 252Wh Range Extender)
Price: 3.799€ / $4,299 / £3,499
You can now reserve this Orbea Urrun through Orbea's Rider Connect program, where you will find the nearest shop to you with availability of the model you are looking for.