New Orbea Terra 2022: designed from the ground up to conquer the gravel
Orbea has just launched a completely new Terra, its gravel model updated to offer maximum performance in a modality that is gaining more and more followers every day. The Orbea Terra 2022 has been designed from the ground up to offer a highly capable, comfortable and precise gravel bike.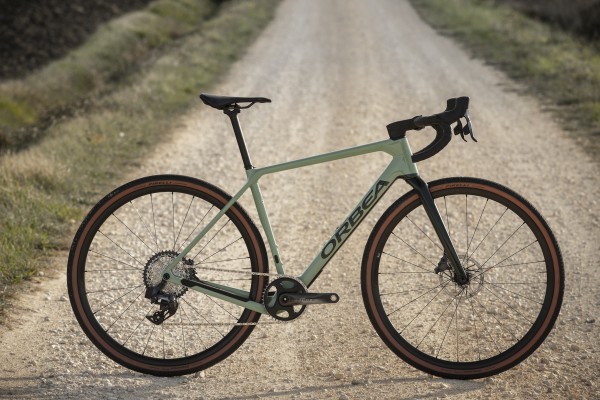 Orbea Terra 2022
In 2017, Orbea launched its first Terra model, a bike for riding on unpaved terrain and destined for a minority public, but 5 years later the Gravel has flooded cycling and now the Terra is one of the most demanded models in the catalogue of the Basque brand. Orbea has responded to this with the new Terra 2022.
The current problem faced by all brands is that the ways of understanding gravel are very different and it is difficult to get them all right with the same bike model. In this aspect, Orbea has been able to listen to the market and take a position. This is a bike that is fast and comfortable on asphalt, efficient and easy to ride on rough terrain and prepared for light bikepacking.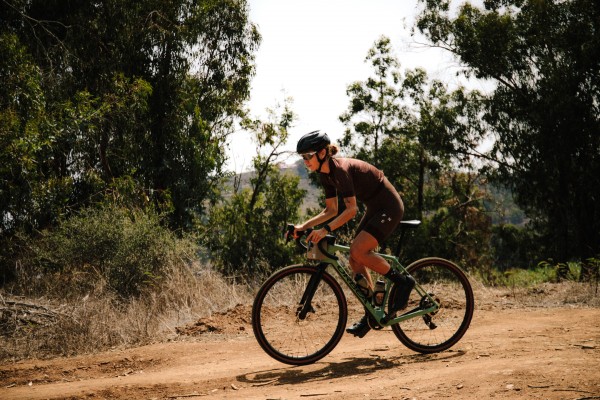 But as we said, Orbea has taken a position with respect to gravel, and at least for this model, they made it clear that they do not understand gravel as a competition and therefore the new Terra is not a competition bike, although it does not renounce the fun that speed offers.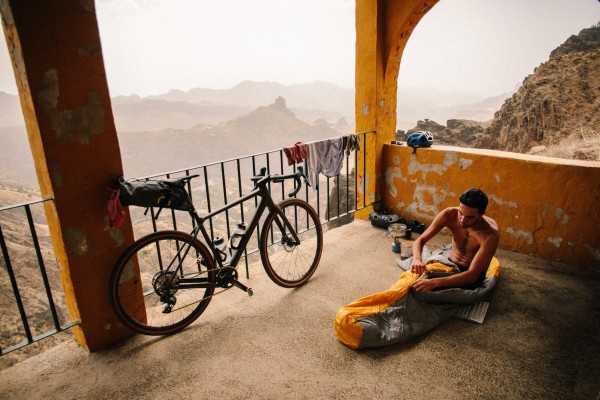 Designed from the ground up to meet everyone's needs
The major renovation of this bike is best understood when you consider that its development started from scratch. Everything has been rethought to arrive at this Terra 2022, from the choice of materials and geometry to the components of each model. 
And in shaping the whole, Orbea always kept in mind that the Terra should respond to three different gravel rider profiles. The true gravel rider looking for long rides with speed and efficiency on any terrain. The explorer who uses his bike to discover new paths and roads without having to worry about the terrain. And the adventurer, that gravel rider who spends several days on the bike carrying everything he needs in the most minimalist way possible, we are dealing with a bikepacker.
All this is achieved by starting with a new geometry and offering the ability to customise the bike to suit every need.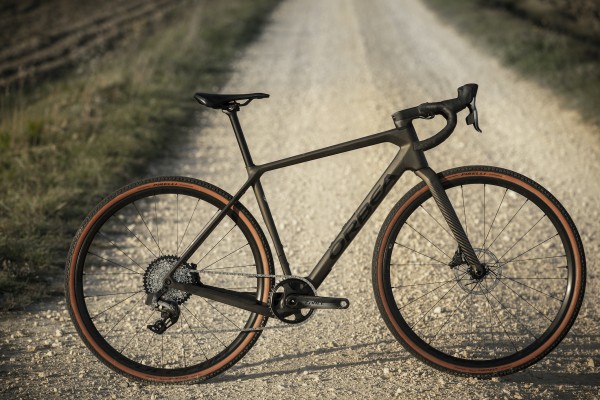 Gravel geometry and configuration capability
The new Terra has a gravel-specific geometry for a longer, taller bike that optimises the rider's position in any of the 6 sizes available. The chainstays have been shortened to 420mm for an agile and responsive bike with great acceleration. The bottom bracket height has been lowered to 78mm for more stability at fast speeds or on rough terrain.
The length of the reach is also increased to improve handling in combination with shorter stems and has an optimised head angle for each size.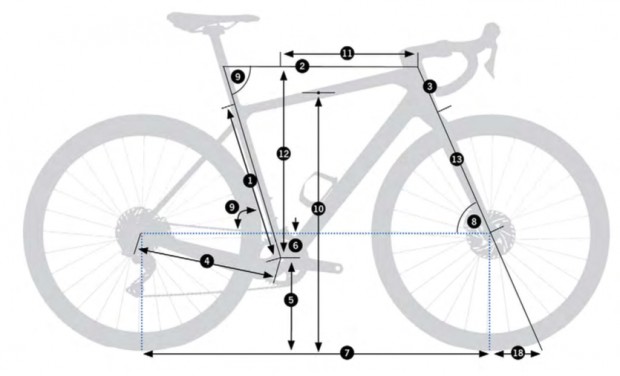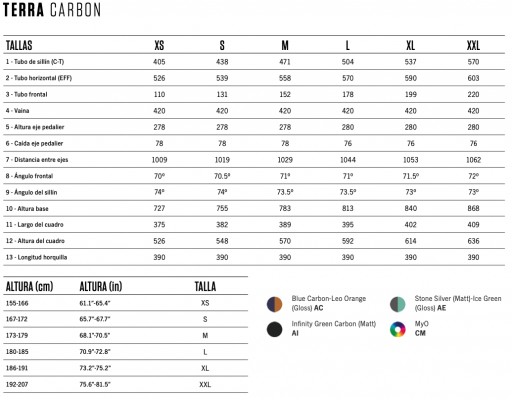 In terms of configurability, the Terra 2022 can be fitted with 700c wheels with up to 45mm tyres if you want to go fast, or 650B and up to 50mm tyres if you prefer traction and more comfort. And the frame can be set up with a wide range of drivetrains without sacrificing wheel arch. The Terra 2022 supports 1X or 2X chainrings up to 34T for the small chainring.

To ensure comfort on any terrain, the rigidity of the frame has been adjusted in a specific way by managing the amount of material in the seat tube and bottom bracket. It also has a shorter seat tube with a more relaxed angle that allows for better flexing of the 27.2 mm seatpost.
We haven't mentioned it yet, but the frame is made of OMR carbon and in size M it weighs 1130 grams. The decision not to use OMX carbon, Orbea's lightest carbon, is justified by the better performance in terms of flexibility and absorption offered by OMR.
Terra Fork
One of the most attractive visual elements of this model is its fork. The new Terra fork arrives with a powerful crown, longer bars that favour absorption and comfort, and rounded lines that remind us of the rigid Spirit fork used on the 2017 Orbea Alma.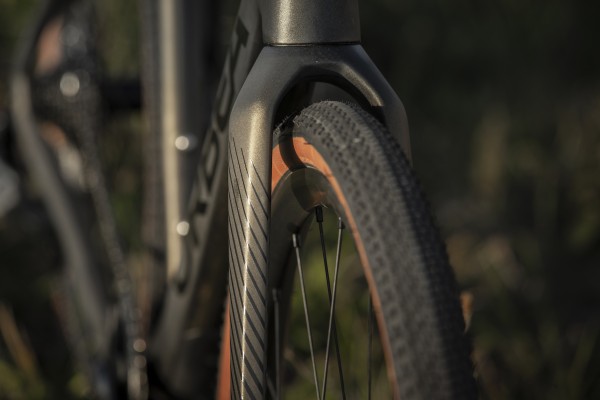 The fork is made of OMR carbon monocoque, has an internal cable routing system for the brake and offers a large wheel arch for tyres up to 50C, leaving 5 mm on each side.
Transport capacity
As mentioned above, the Orbea Terra 2022 also meets the needs of those who use their gravel bike to spend several days on their bike carrying everything they need. For them, the new Terra features multiple mountings that can accommodate up to 3 bottle holders or even a rear rack.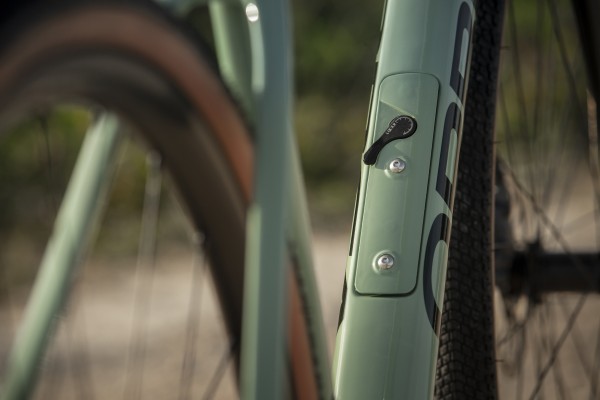 In addition, the diagonal tube includes a compartment which it calls Lockr and which, by means of a lid located on the main bottle cage anchorages, provides access to a compartment where you can store the tools and spare parts necessary for any route.
OC Gravel Handlebars
One of the key features of a gravel bike is the handlebar and Orbea's own OC Gravel handlebar with 12 degree opening gives stability and control on descents and is available in compact and double height versions for a more relaxed position.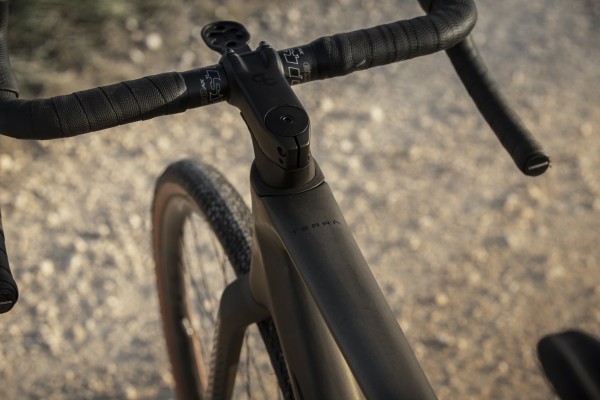 Orbea Terra 2022: models and prices
The Terra range comes with seven carbon models in three different base colours. But as usual with the brand, the range of customisation options, both in terms of components and aesthetics, is practically endless with the MyO system.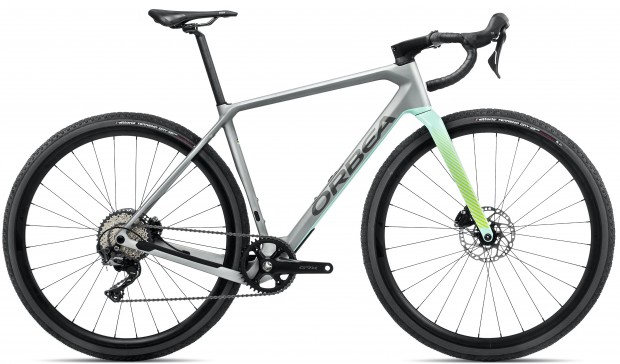 | | | | |
| --- | --- | --- | --- |
|   | GROUPSET | WHEELS  | PRICE |
| TERRA M21E 1X TEAM | Sram Force AXS | Fulcrum Rapid Red 500 | 4.999€ |
| TERRA M20i TEAM | Shimano GRX Di2 | Fulcrum Rapid Red 900 | 4.599€ |
| TERRA M22 TEAM (*USA ONLY) | Campagnolo Ekar | Fulcrum Rapid Red 500 |   |
| TERRA M31E TEAM | Sram Rival AXS | Fulcrum Rapid Red 900 | 3.799€ |
| TERRA M20 TEAM | Shimano GRX | Orbea Road DB wheels | 3.399€ |
| TERRA M30 1X TEAM | Shimano GRX | Orbea Road DB wheels | 2.899€ |
| TERRA M30 TEAM | Shimano GRX | Orbea Road DB wheels | 2.999€ |
The new models will be available to users from late fall and you can find the complete assemblies on Orbea's official website.