New GoPro 11 and 11 Mini, finally with new image sensor
Like every year, GoPro has just renewed its catalog with the latest update of its popular action camera, now in version 11. But this time, the GoPro 11 Hero Black, the star model, is joined by a new reference for those seeking simplicity and lighter weight, the GoPro 11 Mini. Among the new features and specifications highlights a premiere of luxury, a new larger image sensor.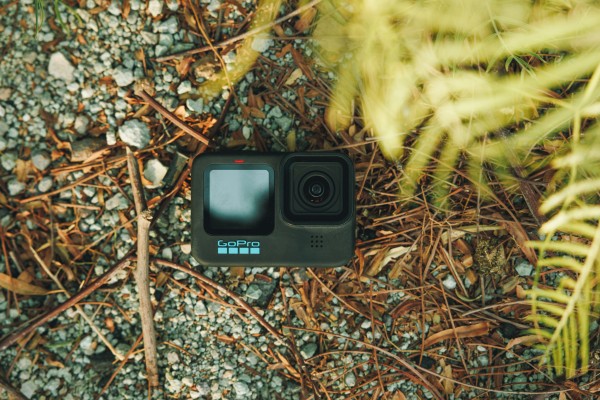 New GoPro 11 Hero Black and GoPro 11 Mini
GoPro fans have been demanding a change of image sensor in the camera for several versions, something that the brand has been able to supply well by incorporating new and important functions, such as the integrated stabilization system Hypersmooth, but it could not be delayed any longer.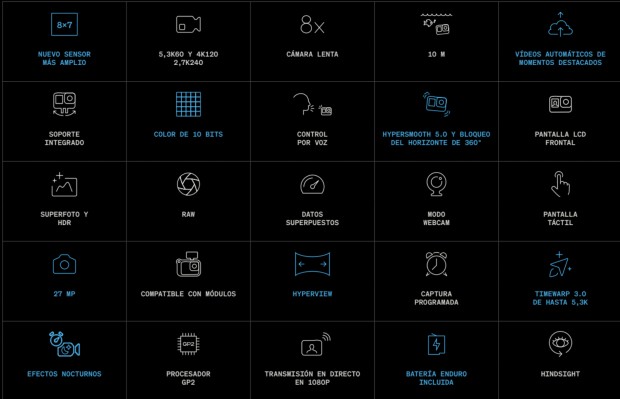 The largest image sensor ever on a GoPro
There is no doubt that the new image sensor is the most prominent new feature of these GoPro 11, and although many assumed that this would be 1", the truth is that the new 1/1.9" image sensor seems more consistent with this type of camera. A larger image sensor would have increased the size of the camera and decreased the battery, among other disadvantages.
The new 1/1.9" sensor delivers over 1 billion tones in 10-bit color video with up to 5.3K resolution at 60 fps on both HERO11 Black and HERO11 Black Mini. In addition, HERO11 Black captures 27 MP photos that reflect images truer to the perception of the human eye. As a result, you capture 64 times more colors in 10-bit video compared to the 16.7 million colors of the 8-bit format. An impressive advance in image quality over previous GoPro cameras.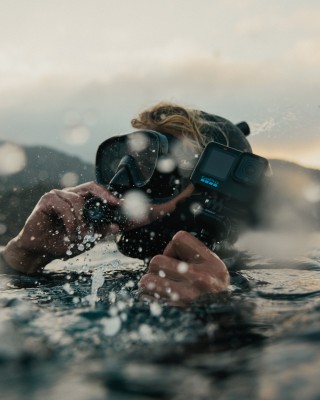 This new model also allows you to shoot video with an 8:7 aspect ratio to capture with the widest vertical field of view to date for a GoPro. This means you can now capture more than one scene vertically, with the ability to crop the content for different aspect ratios in the GoPro Quik app. So you can create both taller 9:16 vertical shots for Instagram and TikTok and high-resolution 16:9 cinematic shots ideal for YouTube or the big screen. You can also zoom in on the best parts of your videos to create high-resolution close-ups.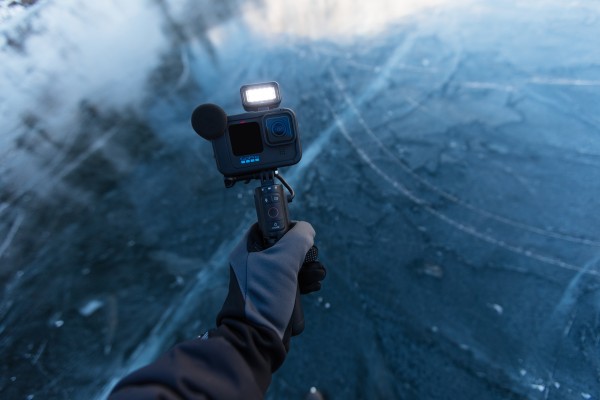 The new sensor makes HyperView possible, the widest 16:9 field of view ever included in a HERO camera. Ideal for first-person footage of your cycling, skiing, surfing, motorcycling and similar adventures, HyperView makes your favorite activities look faster and more heroic than you ever imagined.
Hypersmooth 5.0 and Enduro battery included 
Among the other new features, we can highlight the Enduro battery, which now comes standard with the GoPro 11. This means greater autonomy and better performance in low temperature conditions.
Another feature that continues to improve with this version is the highly praised Hypersmooth stabilization system that now arrives in version 5.0. The most attractive feature for cycling and mountain biking enthusiasts now makes it possible to keep the horizon stabilized even if the camera makes a 360° turn.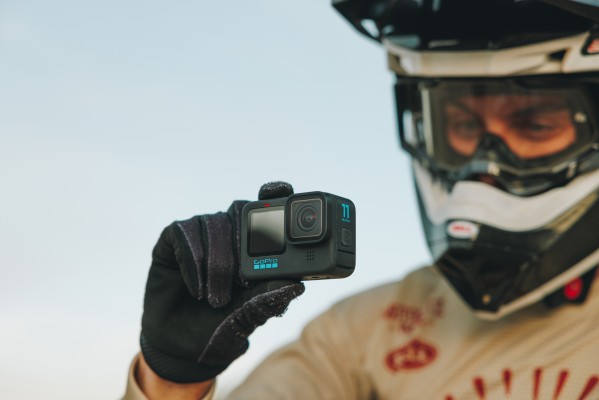 GoPro Hero 11 Black Mini
GoPro has once again included in its catalog a smaller version of its camera as it did in the past with its Session models. This time it arrives with the surname Mini.
The HERO11 Black Mini is a smaller and lighter version of the HERO11 Black, without any screen, with all the power of its bigger sisters. Its smaller size and simple one-button design make it the perfect choice for those looking for more simplicity without sacrificing performance or quality.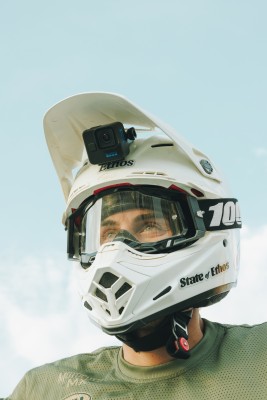 This Mini version keeps the same new sensor and the more advanced functions of the Hero Black, and even its battery offers more autonomy, but in exchange its battery is integrated and cannot be changed or replaced.
New GoPro 11: prices and availability
The GoPro HERO11 Black is now available worldwide at a price of €549.99 or €449.98 if you choose the GoPro subscription. The HERO11 Black Creator's Edition, a version with more extras, is also available worldwide at a price of €779.99 or €659.98 for GoPro subscribers.
However, the HERO11 Black Mini will be available on GoPro.com from October 25 for a price of €449.99 or €349.98 with subscription.
For more information on GoPro's new HERO11 Black or to purchase, you can visit their official website GoPro.com.