The first cycling shoes with Gore-Tex from Fizik, for MTB and road use
Fizik has presented its first cycling shoes with Gore-Tex membrane, waterproof and breathable, for winter. The Italian brand wanted to please those cyclists who ride even in the tough conditions of this season, as they are designed to resist the cold, rain or snow and keep your feet warm.
The model has been named Terra Artica GTX for the MTB version and Tempo Artica GTX for the road version.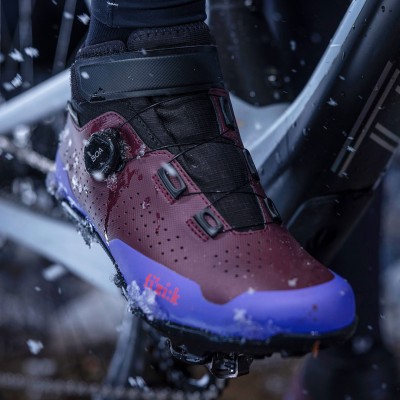 The first Fizik cycling shoes with Gore-Tex 
The Gore-Tex technology gives the shoes two advantages that any cyclist who doesn't want to interrupt his rides because of bad weather will appreciate; on one hand, it completely insulates the foot from the rain; on the other hand, it allows it to transpire.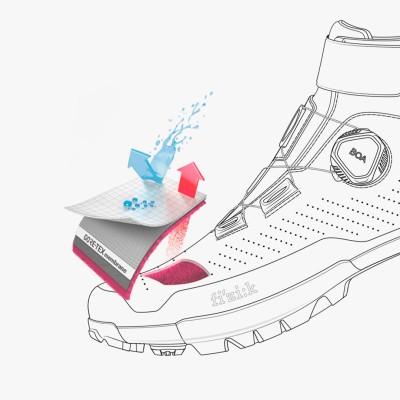 Warm cycling shows with BOA system
However, winter cycling shoes that are waterproof but let the foot get cold would be of little use. To meet this basic requirement, Fizik has resorted to a layer of fleece lining on the inside to help keep the feet away from the cold temperatures outside.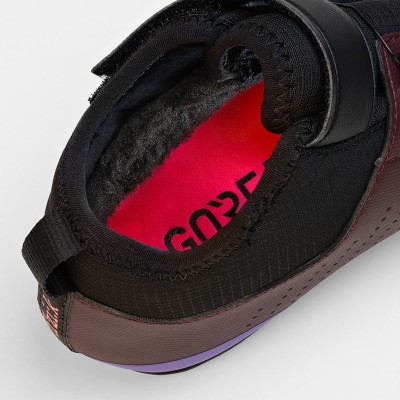 On the other hand, the outer layer is made of synthetic leather and they have a high density PU part. In addition, the X5 nylon outsole has been given a facelift to give it more grip and traction so that it can handle steep and slippery surfaces when there's no choice but to get off the bike and walk.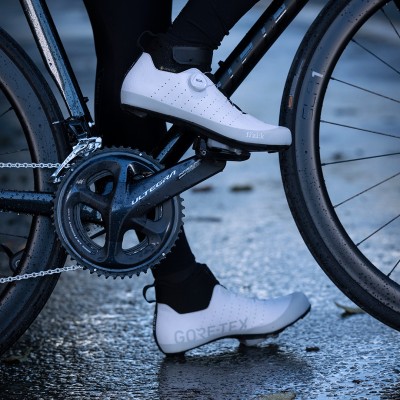 The ankle is wrapped by Velcro, while a stainless steel wire replaces the laces. This is what Fizik calls the BOA system. Wearers of the Artic can tighten, loosen or lock the shoe with a dial without removing their gloves.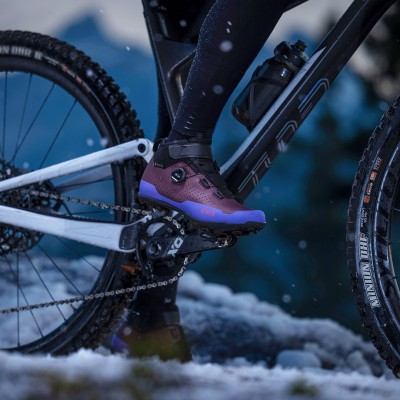 Models and prices

As mentioned above, the Artic are available for both MTB and road use. 
Terra Artica GTX: black or a combination of two shades of purple, sizes 36 to 48, sole stiffness index 5.
Weight: 432 grams
Price: 259€
Tempo Artica GTX: black or combination of grey and white, sizes 36 to 48, sole stiffness index 6.
Weight: 319 grams
Price: 259€