New kit from Chris King to integrate the cabling through the headset
The renowned component manufacturer Chris King has thought of those who opt for classic bikes from artisan manufacturers but do not want to give up the latest market trends. With its new Aeroset 3 headset it is now possible to have fully internal cable routing through conventional head tubes.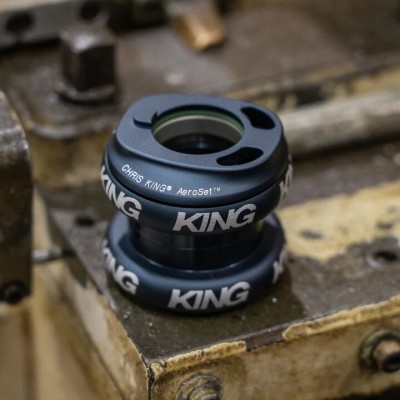 Your classic bike also with internal cable routing thanks to Chris King
For years Chris King has been making some of the most exquisite and desirable bike components, especially their renowned lightweight, high performance hubs and steerers. Of course, as with any brand, their products are constantly evolving. As an example, their new Aeroset 3 headset provides a solution for complete cable routing inside the bike, from the levers to the brake calipers or derailleurs, through the headset but without having to have a bike specially designed for it, that is, with a conventional head tube.
A fantastic product from which manufacturers of handcrafted steel or titanium bikes will take special advantage, as they will be able to give their bikes cleaner lines, not only because of the aerodynamic gain, a secondary aspect in this type of bike, but also because of the aesthetic improvement in bikes that are usually true works of art.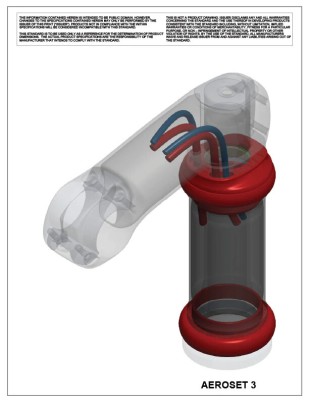 Externally, the Chris King Aeroset 3 headset is no different from other conventional headsets in the brand's catalog, with its aluminum cups available in 8 anodized options to best suit the aesthetics of our bike.
The novelty is the addition of a top cap that incorporates the ENVE In-Route System that integrates the ENVE stems with the headset lines. A system that is compatible with all shifting options, both electronic and mechanical with one or two chainrings.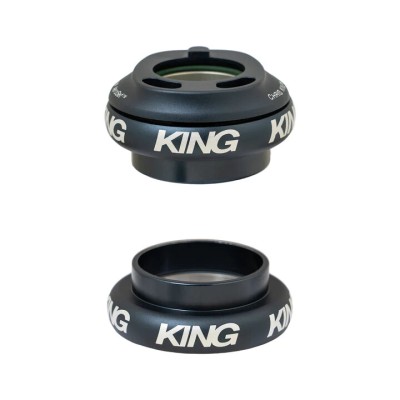 As with all Chris King headset, this Aeroset 3 features the brand's renowned bearings, developed in-house for its headset, hubs and bottom brackets, and uses the GripLock system that allows for a snug fit for thousands of miles. In fact, Chris King headsets are guaranteed for life.
In fact, it is a solution that some of the best known manufacturers of handcrafted bikes such as ENVE, Moots or Mosaic among others have already started to use in their creations and that, without a doubt, highlights the finish of these special bikes without cables that interfere with their aesthetics. In any case, we can purchase this address on the brand's own website if we want to update our bike. Of course, this level of quality is reflected in the $375 that we will have to pay for this Aeroset 3 steerer to become part of the list of components of our bike.