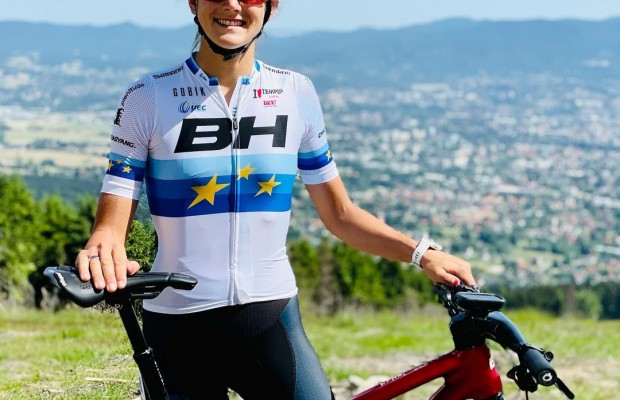 Natalia Fischer is proclaimed European XCM Champion for second consecutive year
The cyclist from Malaga of BH Templo Cafés has just been proclaimed European Champion in the marathon modality for the second consecutive year. Natalia Fischer has taken the victory with almost 5 minutes of advantage in a 90 km race that has been held in Jablonné v Podjestedi, Czech Republic.
Natalia Fischer revalidates her European XCM Champion title
For 2022, Fischer signed for BH Templo Cafés with the firm intention of specializing in the XCO modality and to compete in the 2024 Paris Olympics. But his long-distance talent seems not to have suffered in a season focused on much shorter races.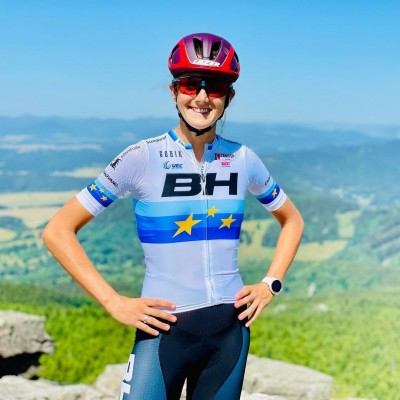 The XCM European Championship has been hosted by the Malevil Cup race held in the Czech town of Jablonné v Podjestedi. And there Natalia Fischer has managed well the 90 km with almost 2000m of elevation gain that had the route. Before kilometer 30 she was already in the lead with the Swiss Janina Wust, both 20 seconds ahead of the Italians Claudia Peretti and Sandra Mairhofer. But the Andalusian managed to also drop Wust in the last third of the race and no one could catch her.
Natalia Fischer reached the finish line first with a time of 4:09:07 to take the gold medal. Switzerland's Janina Wust was second with 4:14:06, and the podium was closed by Italian cyclist Claudia Peretti with 4:16:51.