Get a mud-proof mountain bike with these 5 tips
The mud season is in full bloom, but perhaps your mountain bike is not quite ready to handle a terrain that has many peculiarities. That's why today we give you some quick tips to adapt your mountain bike and prepare it for a muddy terrain.
Mud: that enemy of the mountain bike
Mud is undoubtedly one of the worst enemies of a bicycle. Its accumulation causes friction and reduces speed, but also, as it is made up of water and earth, it causes more wear to the bicycle. Finally, they seriously affect the handling of a bicycle.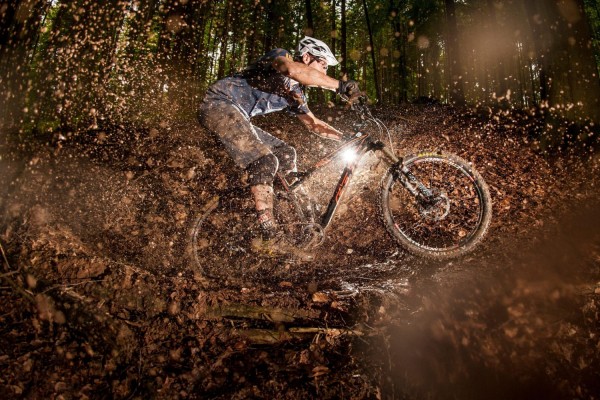 As far as controlling it is concerned, the best thing is to work on your balance or to directly throw your feet into the ground, as riders do in cyclocross. But about your mountain bike, there are a few little tricks that, in time, will make a big difference in taking care of your bike and improving its performance on muddy terrain.
In the middle of the cyclo-cross season (in fact, the World Cup ends this month and in the last race Van Aert and Van der Poel are playing it all out), the mud comes into play and this is how you can adapt your mountain bike.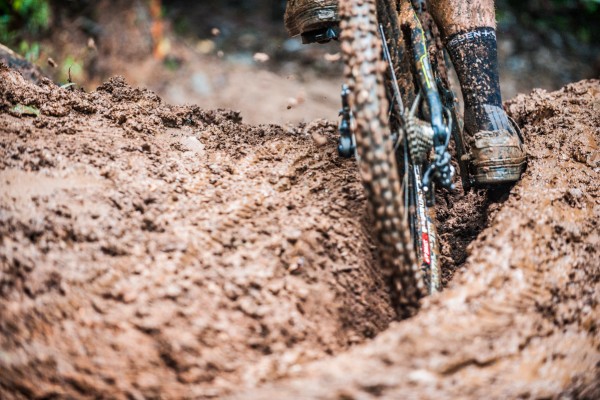 5 tips for adapting your mountain bike to mud
There are many tips, but we will summarize them in only five to get to the point. This way you can adapt your mountain bike to the mud.
Mudguards, but not plastic
Let's see, they can be plastic, but we mean that we are talking about situations with a lot of mud, so simple mudguards are not valid, of course forget about those little ones that are attached to the saddle. That is for water, we insist, and we are talking about mud.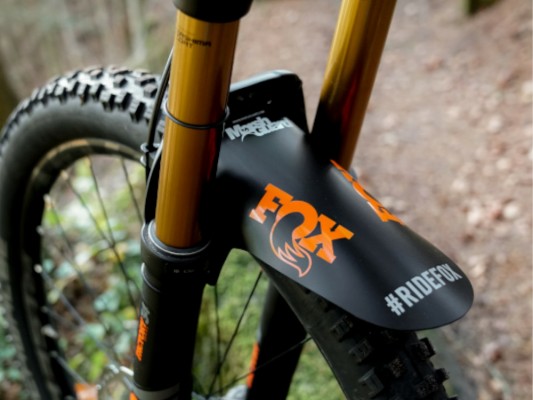 Carbon fibre mudguards are the best option, but even these can be improved. How? Well, with a simple trick: by applying silicone spray to the bottom of the mudguard. This way, the mud won't stick so easily, which is what slows down the whole operation of your mountain bike.
Protectors in the exposed parts
Wiring, lower part of the frame and suspensions (especially at the rear). These are very exposed areas, which come face to face with the mud that jumps all over the place. But these areas can be better protected.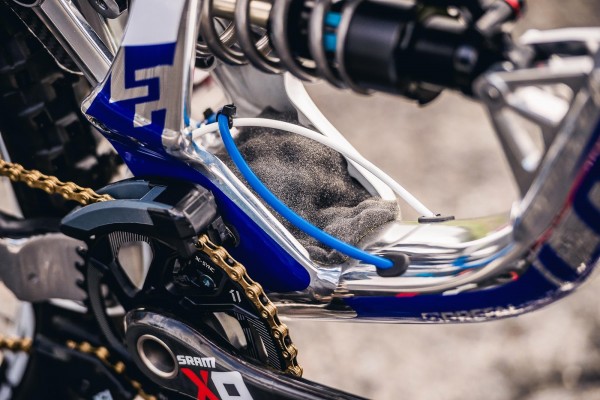 There is a little trick to it: that foam with adhesive that we use for many other things, for example to insulate doors or windows, is a great option.Adhered to these parts, it will protect against impacts but also against mud accumulation. The sponge absorbs water, so the mud will have a harder time sticking to it because of the surface tension of the water. Also, cover any hole where the mud can be embedded in your mountain bike.
Visibility is essential
In muddy terrain, balance is essential. And for that, seeing what comes to you is also crucial. That's why glasses and face protection are not like in other scenarios.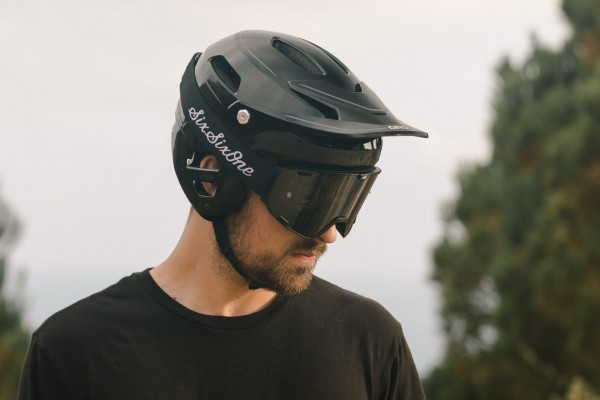 Here the most advisable thing is to mix mask-type glasses, which protect the eyes in 360 degrees and in an inaccessible way; and to these, add those visors of quick replacement and that leave you suddenly all the horizon as clean as a whistle. It's not a good idea to take your hands off the handlebars for long when you're cleaning your glasses, so one tug of a film just as you come out of the muddiest area, and the rest of the circuit will be wearing new glasses. Yes, it's not strictly from your mountain bike, but it will improve the chances of it coming out alive.
Mud or cut tires
There are mud tires. They are special, thinner and with a special tack, that mixture of adhesion and shape to be able to ride as fast as possible.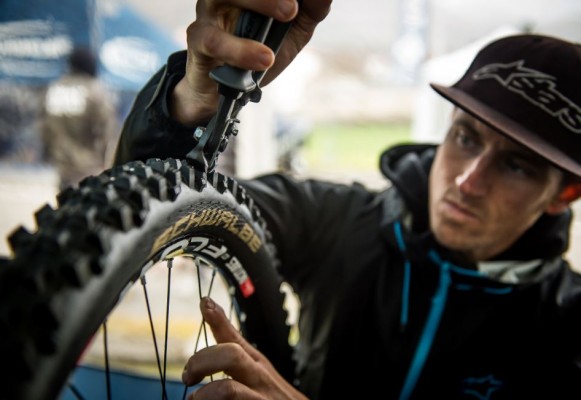 But there is also another trick: cutting the angles of the plugs. It is not uncommon, but it is done to go faster and in fact even Schwalbe, aware of these practices, released a plugs-cutter, to adjust its height and angle and improve the performance of tyres in mud. The wheels of your mountain bike for mud are sharp.
The distribution of weights, basic
Balance the weights well, yours but above all those of your mountain bike. In mud, your mountain bike will dance a lot and your mission is not only to advance, but to do it on the bike.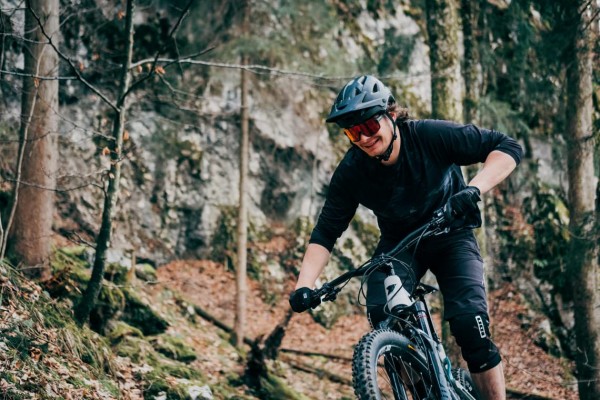 To do this, it is essential to study the weight distribution of your bike and correct any imbalances. You can't spend an hour in the mud compensating with your body for a bad weight balance. Analyse where you place the jerry cans, where the wiring goes, whether you have one or two buttons, whether the power meter is single or dual-sided, whether your fork is for one or two arms. With all this, and considering that all the rollout goes to the right, analyse this distribution of weights and don't decompensate your mountain bike or it will be worse in mud.
These are five simple but useful tips to use your mountain bike in mud and make the experience the best.