Mojo Lens: the contact lenses that may put an end to cyclocomputers
If you look at how technology has evolved (in everything, but especially in cycling) in the last 20-30 years, it seems almost impossible to imagine the leap we have made. From heart rate monitors to GPS with thousands of functions. And one tends to wonder: what revolution will the next decades bring? If we listen to Elon Musk's experiments, we might answer that the chip will be embedded in our brains. Much easier, and without having to look down, 'Chris Froome style'. Although a bit cumbersome because of the intracranial implant. A good middle ground might be something we could put in our eye, although... it still sounds like a sci-fi cyborg, doesn't it? Well, no, it exists. They're called Mojo Lens and they're contact lenses that have the potential to take cyclocomputers out of existence. Here's how they work.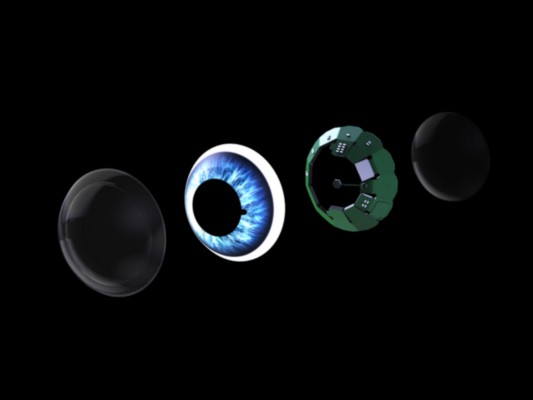 Mojo Lens, augmented reality for sport
Minority Report, Robocop, Black Mirror or (if you're a few years older) The 6 Million Dollar Man are some of the references that come to mind when talking about Mojo Vision's Lens. Because these contact lenses from Silicon Valley, with funding from Disney, are like a 'head-up display', like those in cars, for your eye. They consist of a small processor, a mini-battery, a motion sensor and a tiny microLED screen the size of a grain of sand with 300x300 pixels, which projects images directly onto your retina.
So you can see the information on the cyclocomputer at the same time as the world around you (in case you were wondering, yes, they also correct your vision, just like normal contact lenses). It's called augmented reality. For it to work, though, it needs to communicate with your smartphone and another processor that you can wear on your clothes, as the one it has built-in isn't powerful enough to perform all its functions.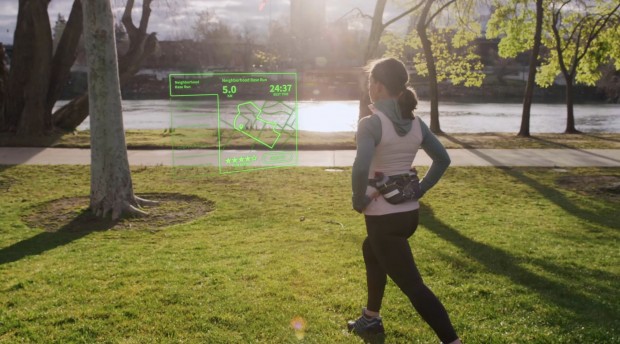 And what are these functions? Well, it is not yet clear, because the Lens are not yet sold. They are in the development phase, which does not mean that they are just a fantasy. The technology is ready, but the company is preparing the software and awaiting approval from regulators in the US and other countries. And that can take time for a device as innovative as this.
As it is oriented to athletes, Mojo is collaborating with different specialised organisations to try to offer the most demanded functionalities in each speciality: Adidas for running, Slopes in winter sports, 18Birdies in golf or the trail mapping application Trailforks for mountain biking.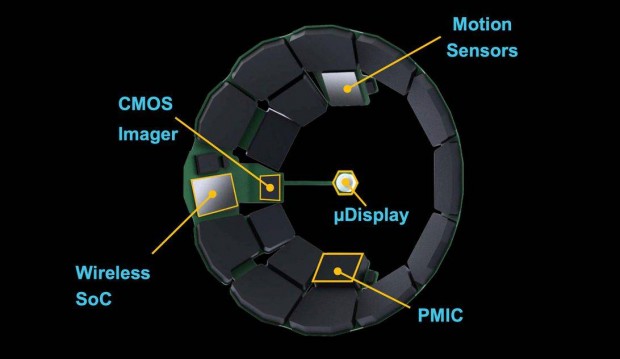 Routes and watts: information right at your eye's reach
This software would understand, thanks to artificial intelligence, what kind of activity you are doing, and would provide you with the most relevant information at all times. For example, David Hobbs, one of the people responsible for the product, told the specialised website Cycling Industry News that one of the things testers (there are around 30 in total worldwide) ask for the most at Trailforks are real-time indications of the right trail.
Essentially, it's about little arrows to the right or left that help you follow the path you've set yourself. "When you're MTBing, you want to concentrate on the route, you don't want to be pulling out your phone every now and then to see where you need to go next," explains the manager. On the road, however, the lens would automatically convert to a power meter, with the wattage data always in your field of vision. "We believe this will improve cyclists' safety in cities and busy environments by allowing them to keep their eyes on the road at all times," says Hobbs.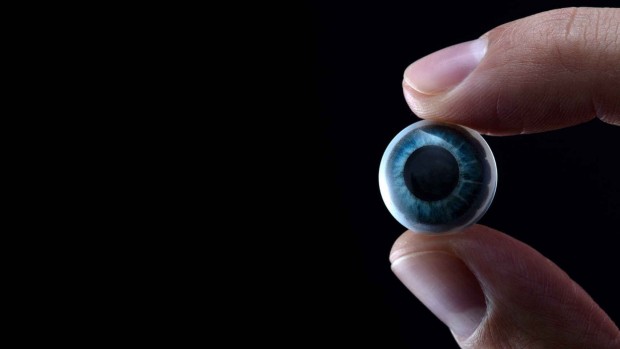 It is expected that the disposable devices will last between 12 and 18 months by being placed in a special liquid at night to help preserve them. What we don't know is how much they will cost or when they will hit the shops. Mojo has already raised around €180 million in funding to complete development.
The truth is that we have already seen everything from photochromic lenses, which darken when they receive more light, to smart glasses like the Raptor or the Julbo EVAD-1, very similar to what the Mojo Lens will offer, and none of them have really succeeded. Will 'cyborg vision' really be the next revolution that will change the face of cycling, or will it remain a fiasco like Google Glass? Time will tell. For now, to access your data in real time, you'll have to keep relying on the 'traditional' cycling computer or, alternatively, watches like the Garmin Fenix 7.