New Cervélo full mountain bike? Milan Vader finishes the season on a mysterious MTB
Dutchman Milan Vader has just ended a season he will never forget. He did so at the Salamina Epic MTB Races, an HC XCO race held on the Greek island that gives its name to the event. But he didn't race on the new Cervélo MTB, but on a mysterious full mountain bike.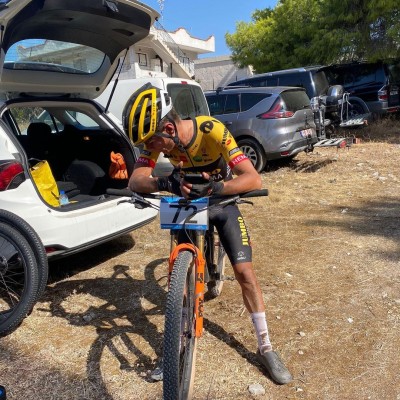 Milan Vader finishes the season in an XCO race and on a mysterious full mountain bike
This was his first year with Jumbo Visma and it was the first time in his career that he had combined the road and mountain bike season, but an accident at the Tour of the Basque Country completely disrupted his calendar and nearly cost him his life. 
Fortunately, Vader has been able to finish the season competing in some races and has chosen MTB to end it. The last race he chose was the HC category race, the highest UCI category behind only the World Cup races, where he finished 23rd. A more than satisfactory result considering that only a few months ago he had to learn to walk again.
Regarding the equipment chosen by Vader, it has caught our attention that he has not raced with the recently presented Cervélo ZHT 5, the first model of the brand in MTB, but he has done it on a full mountain bike completely black and in which no markings can be seen.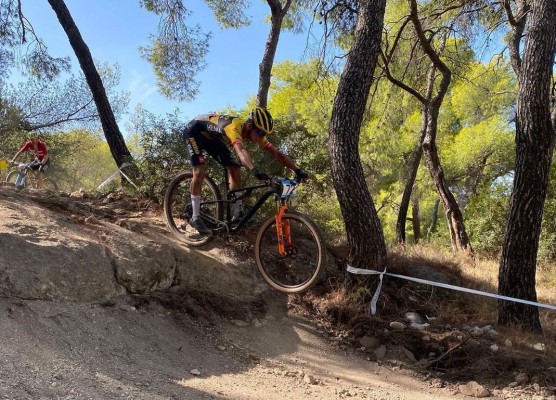 The image is not good enough to appreciate many details of the frame, and although you might think that we are looking at a new Cervélo prototype with full suspension, the truth is that it could be a completely camouflaged Santa Cruz Blur. Remember that Santa Cruz and Cervélo belong to the same business group and this could be the least bad solution until the main sponsor of Jumbo-Visma has a competitive mountain bike in its catalogue.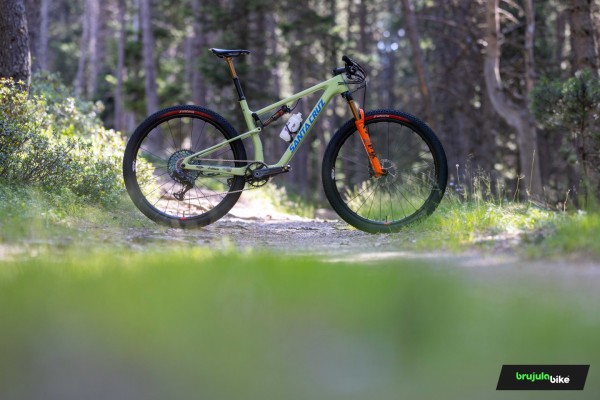 Milan Vader has already announced that in 2023 he will be in most of the XCO World Cup events, especially the first event, which is held in his country. So it is certain that we will see him competing on a full mountain bike, what we don't know is if it will be a Cervélo or on another camouflaged model, something that Tom Pidcock has been doing for a couple of seasons.
Which bike do you think Milan Vader raced on? We read you on our social networks.