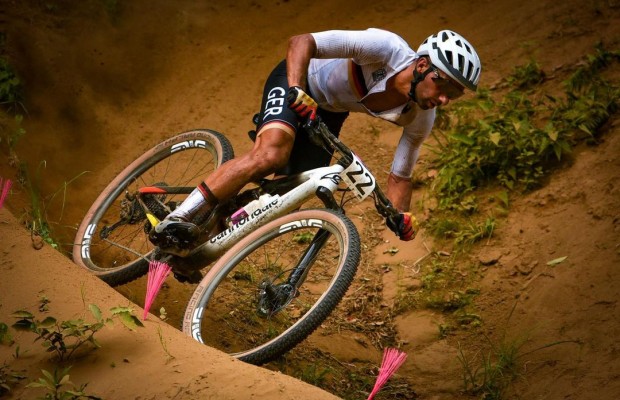 Manuel Fumic new Cannondale Factory Racing manager: "Now I'm on the other side"
We don't know if he was part of the plan after announcing his retirement from racing just under a year ago, but German Manuel Fumic is the new manager of the Cannondale Factory Racing team and has been in that role since the Petropolis World Cup.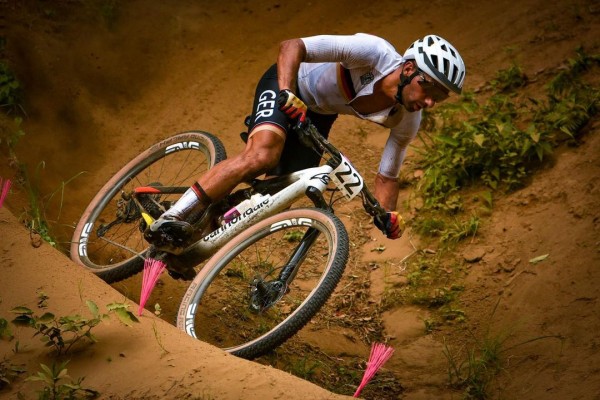 Manuel Fumic is the new manager of the Cannondale Factoy Racing team: "I've been with this team for 11 years as an athlete, and now I'm on the other side."
After more than 20 years racing with the Cannondale team, Manuel Fumic first announced his retirement at the beginning of 2020. His intention was to take part for the last time alongside Henrique Avancini in that year's Absa Cape Epic, but the pandemic prevented him from doing so and Fumic decided to delay his retirement until 2021.
In 2021, at the age of 39, he once again became German XCO champion, but due to various injuries he was unable to take part in the Cape Epic. It was then that he put an end to his career as a professional mountain biker.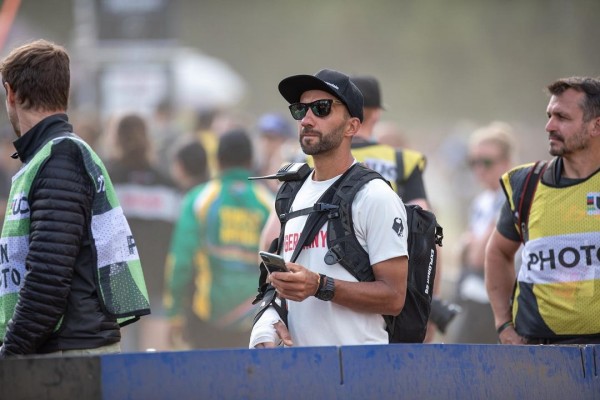 In just a few months, Fumic has gone from racing on his Scalpel to managing the team that has given him everything, Cannondale Factory Racing. A team that in the last two seasons has undergone a profound renewal, first with the arrival of Hatherly and Andreassen, and this year with the addition of Austrian rider Mona Mitterwallner.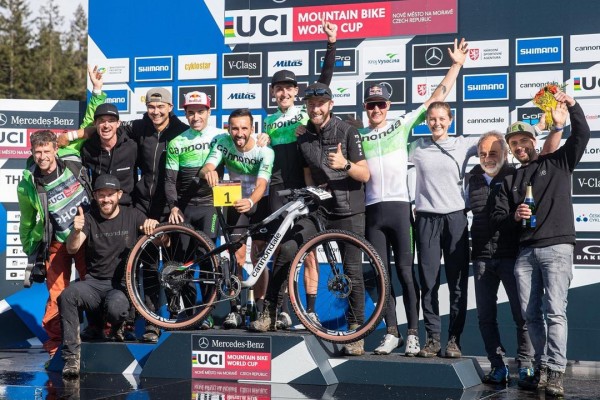 Fumic knows the needs of the Cannondale Factory Racing riders well and now takes over from Daniel Hespeler, the team's manager in recent years, to carry out the tasks of his new position on and off the World Cup circuit.  This is what he told us from the Albstadt World Cup:
"This is my second World Cup race I'm doing with the team as captain or team manager. Brazil was the first one. Which went really well in terms of results for the team. It was a big challenge over there and it was a great race in Brazil."
"Now we're here back in in Europe and finding myself in a new role. I mean, I was with the team for 11 years as an athlete and now finding myself again on the other side, which I'm really enjoying. I mean, I know the people I know the team quite well and the stuff so for me it was not a really difficult transition, but of course it has some new challenges for me being the team manager and taking care of really world class athlete like Henry Avancini, Alan Hatherly, Mona Mitterwallnner and Simo Andreasen, and which is a big task. But lucky enough I personally know what the athletes and riders needs are combined that with world class staff team on the side. So basically I'm super happy and looking forward for the season and what it's going to bring."