New MAAP x 100% Hypercraft
The collaboration between MAAP and the Californian eyewear manufacturer 100% continues to leave us with unique accessories. Now they present a new collection of the lightest model in the 100% catalog.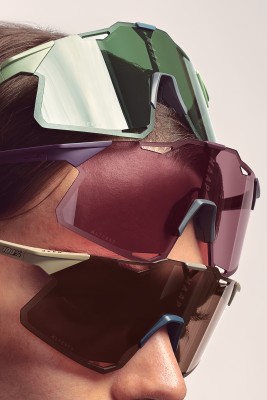 New colors for MAAP x 100% Hypercraft sunglasses
The 100% Hypercraft model lands again in MAAP's catalog under a unique customization of the Australian brand. The Hypercraft weighs only 23 g thanks to the UltraCarbon™ technology and its rimless design, and is considered to be the lightest and most resistant goggle on the market.
The new seasonal colors match MAAP's high performance road textile range and are available in Forest Green, Deep Purple and Bone. 
"Our fourth collaboration with 100% brings a new color palette to their most technically advanced Hypercraft sunglasses. Not only are they the best performance sunglasses to wear on the bike, but we'll definitely be wearing them out of the saddle as well," says Misha Glisovic, Creative Director and CCO of MAAP.
Russ Koza of 100% adds, "We are proud to partner with MAAP, their attention to detail, style, creativity and performance is top class. It fits perfectly with 100%'s DNA. You can see the synergy of our partnership reflected in this inspiring collaboration."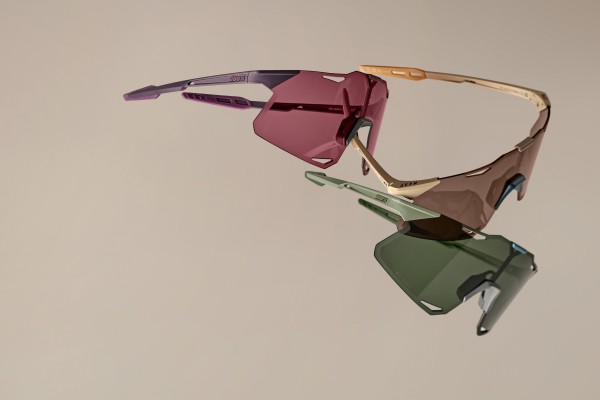 The limited collection of MAAP x 100% Hypercraft sunglasses will be available online at the official websites maap.cc, 100percent.com and through local MAAP retailers.
Features of the new MAAP x 100% Hypercraft
Designed in California and Australia
Exchangeable lenses (two lenses included)
1 color lens: Forest Green (Gray-Green 14 VLT), Deep Purple (Plum 23 VLT) or Bone (Bronze 15 VLT)
Second colored lens: Low-Light Yellow Silver Mirror (56 VLT)
5.5 base cylindrical shield lens for increased peripheral vision and protection
Ultra HD lenses made in France with impact and shatter resistant polycarbonate materials
100% UV protection (UV400)
Hard-coated anti-scratch lens
Additional lens ventilation to prevent lens fogging
Hydrophobic and oleophobic lens treatment repels water, oil and dirt
Durable, flexible and lightweight TR90 frame
Fluro Ultra-grip rubber nosepiece
Rubberized temples
Hard case
Microfiber cleaning bag
Price 215€