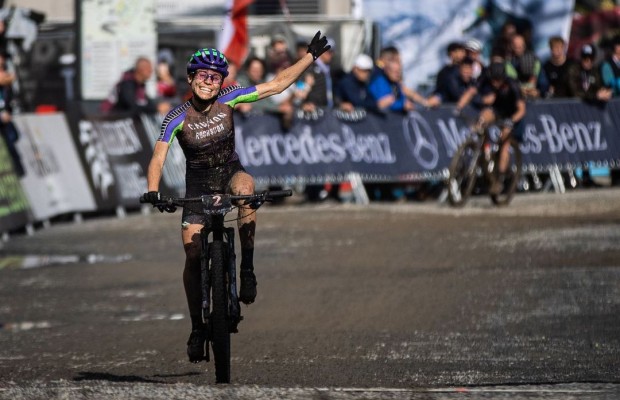 Loana Lecomte wins the 2022 Leogang Short Track
The Leogang World Cup started with a very intense women's Short Track that was won by Loana Lecomte with an impeccable victory. The Frenchwoman won her first victory of the year in Leogang despite finishing the race with a flat tyre on her rear wheel.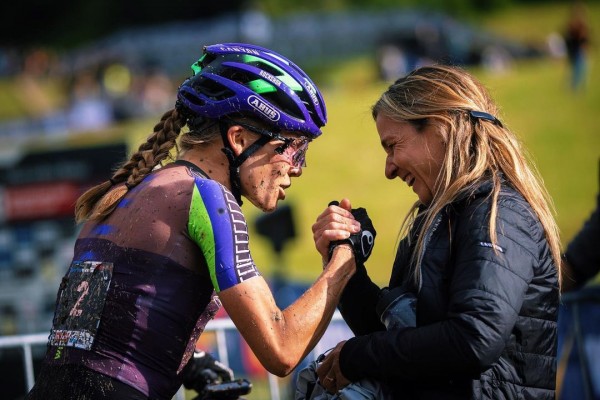 Loana Lecomte wins the 2022 Leogang XCC World Cup
After several days of heavy rain, the water gave a break for the start of the women's Short Track. But although it was not raining, the course was quite wet and from the start we saw a very different kind of race to what we were used to this season.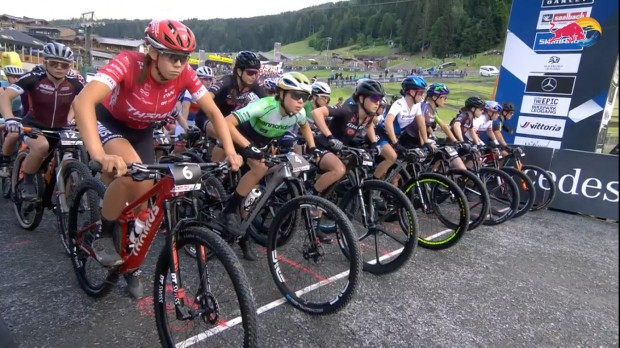 The front group was reduced quite a bit on the first lap thanks to an early attack by Bec McConnell who was joined only by Jenny Rissveds, Loana Lecomte and Alessandra Keller.
Unlike the rest of the XCC circuits that have been raced this year, the Leogang circuit is full of twists and turns along with climbs and downhill pumptrack, which did not allow for a steady pace and opened up gaps that are not usually seen in this modality.
With two laps to go, France's Loana Lecomte decided to raise the pace and was able to drop McConnell and Allesandra Keller, while Jenny Rissveds lost a lot of positions.
Lecomte started the last lap with a 21-second lead over the rest, a world of difference for a Short Track. Meanwhile, Alessandra Keller was trying to catch her up and McConnell, feeling the initial effort, was struggling not to lose too many positions.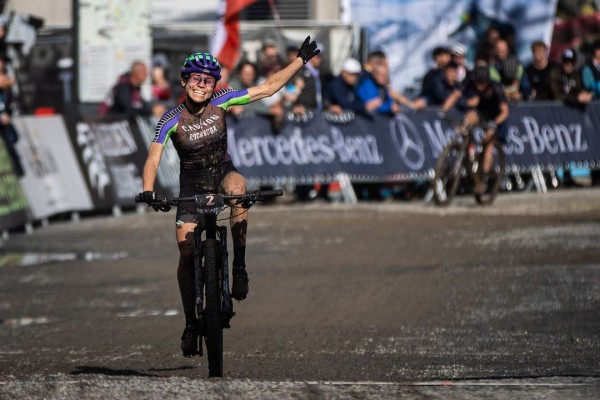 Nobody could beat Lecomte who, even after suffering a flat tyre on her rear wheel, reached the finish line victorious with a 9-second lead over Anne Terpstra. The Dutchwoman made a great end of the race to finish second. The podium was closed by the Danish Caroline Bohe.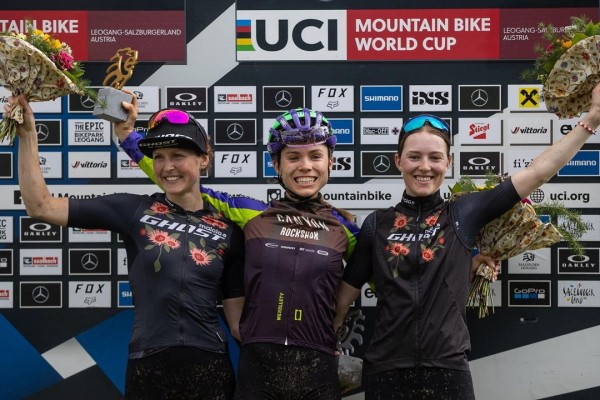 Results Women XCC World Cup Leogang 2022
Loana Lecomte - CANYON CLLCTV
Anne Terpstra - GHOST FACTORY
Caroline Bohe - GHOST FACTORY
Alessandra Keller - Thomus Maxon
Rebecca McConnell - Primaflor Mondraker Genuins