KMC Orbea reminds that Koretzky still has one more year under contract with them
Frenchman Victor Koretzky has been one of the big mountain bike stars of the year, winning two World Cup races, a Short Track and finally finishing second overall. But a week ago he announced that next season he will make the jump to the road with a new team. Now, his current team has publicly reminded that the Frenchman has one more year of contract with them.
KMC Orbea issues a statement to remind that Victor Koretzky has a contract with the team until 2022
We were all surprised when the B&B HOTELS by KTM team announced a week ago that it was signing Victor Koretzky for next season. We already knew that the Frenchman had not finished his contract with KMC Orbea, but at the time we thought that all three parties would agree on this transfer. Now we have found out that they did not.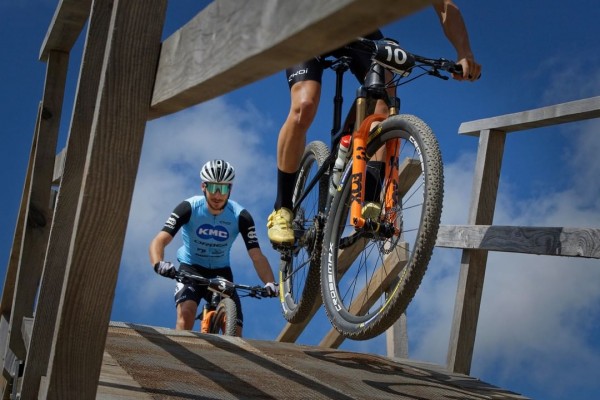 With this statement, KMC Orbea has reminded that the team has the ability to decide which races the Frenchman will compete in next year:
"We take note of the announcement made September 13th by the B&B Hotels p/b Ktm road cycling team of the recruitment of Victor Koretzky for the 2022 season.
Victor Koretzky is under contract with the KMC ORBEA team until December 31st, 2022.
This contract stipulates the decision-making power of Team KMC ORBEA over the cycling racing program of Victor Koretzky within the institutional framework of the Union Cycliste Internationale."
In mountain biking we are not used to this kind of situations between teams and riders, but with this announcement it is not difficult to predict that the signing of Koretzky will be one of the most talked about in the coming months. We will be watching to see how it ends and with which jersey we see the Frenchman competing next year.