Interview with Nino Schurter after his victory in Petrópolis: "I don't need to find the motivation to win"
Last year he regained the World Champion's jersey and this season he has debuted winning the World Cup in Petrópolis. There is no doubt that Nino Schurter is back and we had the opportunity to ask him a few questions about his successful start of the season and what he thinks were the keys to his return to victory.
Interview with Nino Schurter: "We don't just play in a field with the same ball over decades. The sport of mountain biking, including athletes and equipment are constantly developing"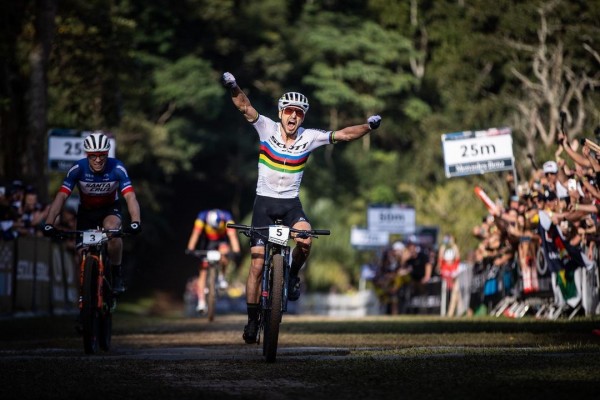 You won the Olympic gold medal in Brazil in 2016 and now you have equalled Absalon's 33 victories there. How was the experience during the new World Cup in Petrópolis? Do you think it will be an event that will stay on the calendar?
The Petropolis World Cup was a very special one indeed. The athmosphere was outstanding. The energy of the crowd made me race at my best. Something I was missing sometimes during the Covid crises. Finally winning a world cup again after a 3 years wait was very emotional to me. More emotional than the fact I now equalized Julien's record.
And yes, I hope we return to Petropolis for further world cups.
This is your first World Cup victory since 2019, have you had to change a lot of things to make this happen? How have you experienced these years?
Not really. I kept doing what I think works best for me. Beeing sometimes very close to winning like last year in Albstadt gave me hope it will be a question of time. But again. Racing without spectators was realy not what I enjoyed. Spectators are an important part of racing. The more loud spectators and the more pressure, the better I race!
Your perseverance is amazing considering you have already won everything in this sport, where do you find the motivation to keep training, improving and winning?
I don't need to find the motivation. Doing what I love doing gives me enough motivation at all times. Okay, almost all times...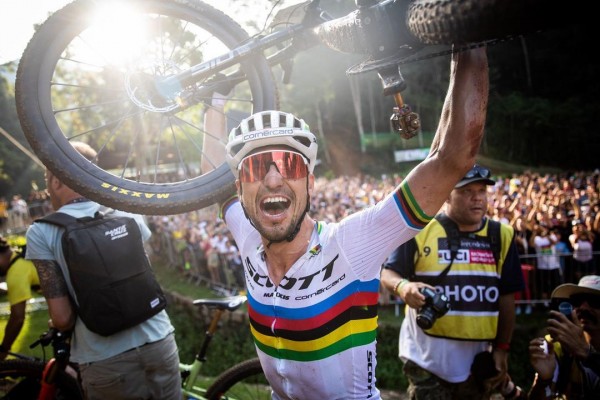 You started the season very early this year with your Tankwa Trek victory, then came the Cape Epic and now this victory. What are your goals for the future? Is it a priority for you to set a new World Cup winning record?
I love stage racing and I think it's a nice way to start my season. However, from now untill the end of the season XCO racing with the World Cup and World Championships are my priority
Talking about the Cape Epic. It's not usual to see you puncturing and in South Africa you had too much bad luck with this issue, have you analysed what could have happened?
Cape Epic realy was frustrating running into so many troubles. Not just punctures. Sometimes you have good luck, sometimes bad luck. And luck is something you unfortunaltely can't control . The punctures had different reasons and have nothing to do with the tires or bike itself. It was just a chain of misfortune happening in a short period of time. As an optimistic person I am I believe and hope this was it for this season. The lucky punch in Brasil was a good sign the positive is back!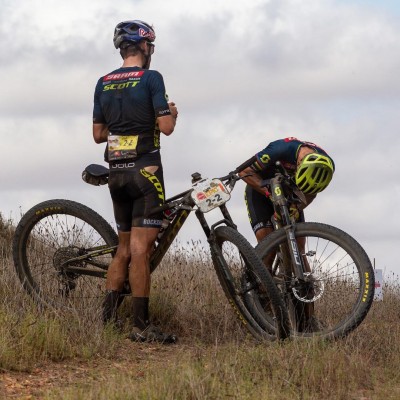 In the last 10 years, XCO has changed so much that it seems like a different modality and you have been one of the best witnesses of this. Finally, we would like to ask you what do you think has been the most important change in the equipment: wheel size, full suspension, geometry, etc.?
This is a big question to answer. Each part of the bike develops as the sport of mountain bike racing is developing. When the tracks get technically more demanding with rock gardens,big jumps and drop, the suspension develops accordingaly, the wheels get bigger, the tires have more volume and the rims get wider. It's all a constant evolving of the needs of the athletes. I realy like this apect of the sport. We don't just play in a field with the same ball over decades. The sport of mountain biking, including athletes and equipment are constantly developing.