Nino Schurter tests a new fork: the RockShox SID SL
The Scott SRAM team started the season with a concentration in South Africa preparing the next edition of the Cape Epic and there we could see what will be a new fork model for 2020: the RockShox SID SL.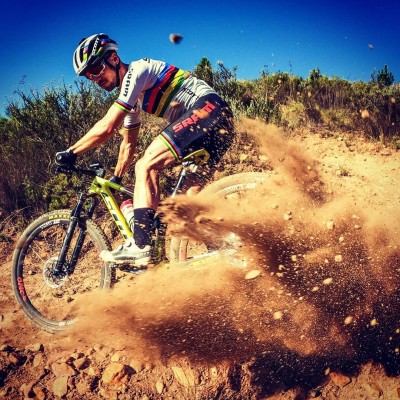 Schurter is already rolling with the new RockShox SID SL 2020
We were struck by the fact that Schurter was the only one riding a black fork, different from the yellow ones in the rest of the team, and this made us pay more attention to it.
As we can see in the pictures RockShox's new top-of-the-range model intends to get closer to its rival Fox 32 SC by making a slightly narrower fork and they could have removed the carbon from the crown and the steerer tube.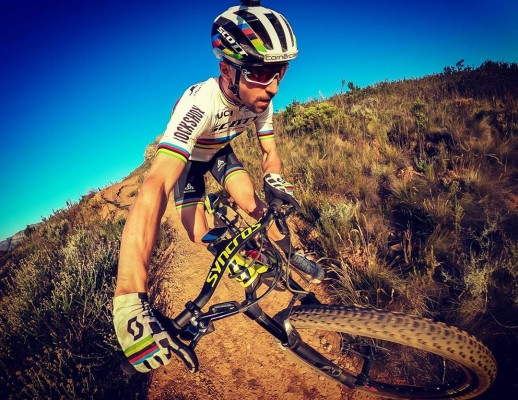 This part of the crown also seems to be a little more square to leave a bigger wheel arch, but for the moment these are only visual appreciations. You can also see that the bars keep the dark treatment of Rock Shox to reduce friction.
By replacing carbon with aluminium we imagine that the price of the fork will be more contained. But surely the exchange of materials compensates for this by generally reducing the weight of the assembly. We have heard rumours that this new RockShox SID SL will weigh less than the rival Fox model.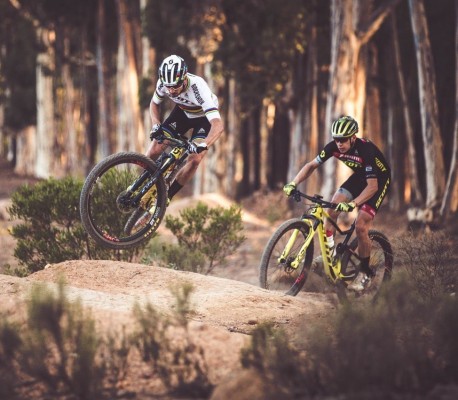 As you may have noticed, the new RockShox nomenclature for its top-of-the-range fork will include the name SL and we know this because we have received information that some teams have already mounted it in the last Mediterranean Epic as well.
Knowing that there are already several professional bikers wearing them on their mountain bikes we assume that it will be a matter of days before the new Rock Shox range is presented for 2020.