Rocksled, the rarest fork you'll see in a long time
Thanks to social networks today we can see a multitude of projects by fans who are dedicated to improving their mountain bikes or directly creating new components. The same thing has happened to us with Rocksled Suspension and its first fork, something very rare but that attracts everyone who sees it.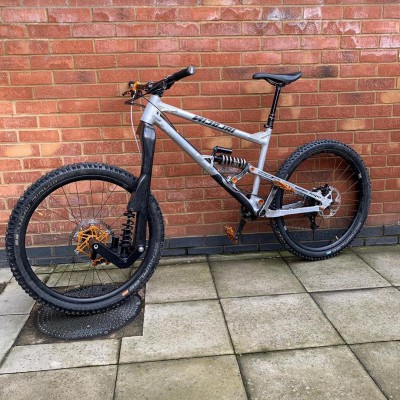 The Rocksled Suspension fork goes beyond any standard
In November 2019, Rocksled Suspension uploaded its first publication to its Instagram account showing what looked like a front hub attached to a Downhill rear shock. It was already pointing to a strange experiment and only went further with the rest of the images that have been uploaded.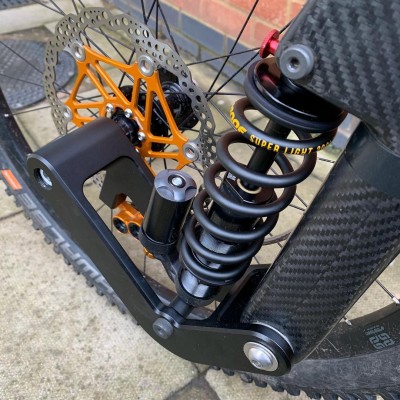 In the last images we have seen that their first prototype is already functional and it is a front suspension that is halfway between a Cannondale Lefty and a deformable parallelogram Trust.
From the English website mbr they have managed to talk to Ash, the creator of this suspension, who has explained that it is a 160mm travel front suspension that is still in the process of being perfected.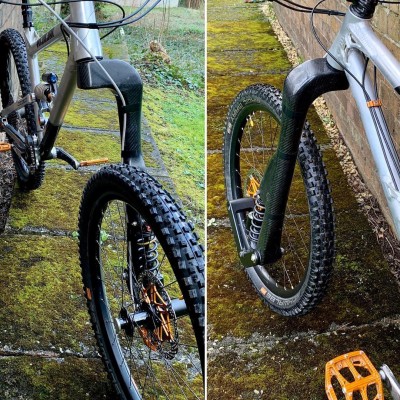 Although it is already fully functional Ash wants to improve problems related to fork sinking when braking and ensures that in the next version it will be solved with a new floating brake solution.
This fork was born from its creator's passion for mountain biking and has created great expectation among many fans who have come to contact him in order to acquire one, but for the moment he confirms that he has a different daily work and this is secondary, although he ventures to value his product at about 2100 euros.
Here you can follow the evolution of these Rocksled forks.
What do you think? Have you ever seen anything like it? We read you on our social networks.