Interview with Jochen Haar, Head of SCOTT's global bike marketing team: "Only innovators survive"
Jochen Haar has been with Scott since 2012 and has been the brand's Head of Global Marketing for almost three years now. We had the chance to talk to him about the current market, what's new at SCOTT and what's to come. Don't miss it because Haar is one of the best informed people in the industry.
Interview with Jochen Haar, Head of Global Marketing at SCOTT: "We simply cannot deliver more bikes than we are able to produce"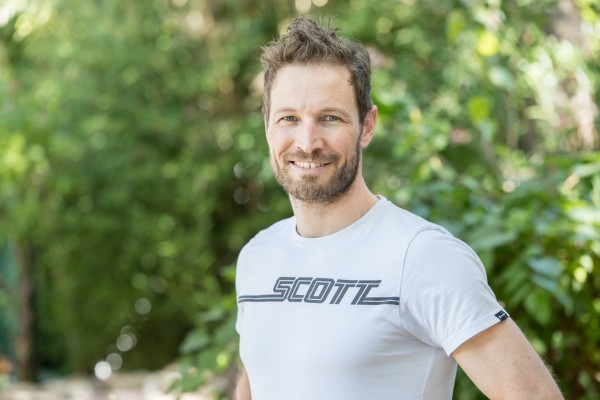 You are probably one of the people with the most accurate global vision on the bicycle business, so we take this opportunity to try to situate the cycling market in the present day. What consumer trends have changed before and after the health crisis caused by COVID? Is it possible that sports bikes (MTB, road, gravel, etc.) are slowly returning to pre- pandemic sales levels and urban mobility bikes have increased and will continue to do so over time?
Covid undoubtedly has changed many people's behavior with regards to their health. Outdoor sports in general and cycling in particular are since then on the radar of a large group of people, many of them obviously who are new to the sport. While Cycling has been growing constantly already before Covid, we see a massive acceleration of that growth since the pandemic. It's actually a situation this industry has probably never seen before. The massive demand comes with a lot of opportunities, but also with complex challenges.
It is impossible to predict today, how long that growth will last. We at SCOTT think that this demand will last the next three seasons for the classic bike segments. With regards to electrified urban bikes, the growth will continue on a high level – at least as long as we see mega trends like urbanization, increased demand for micro mobility, and last but not least: change of behavior of people with regards to climate change.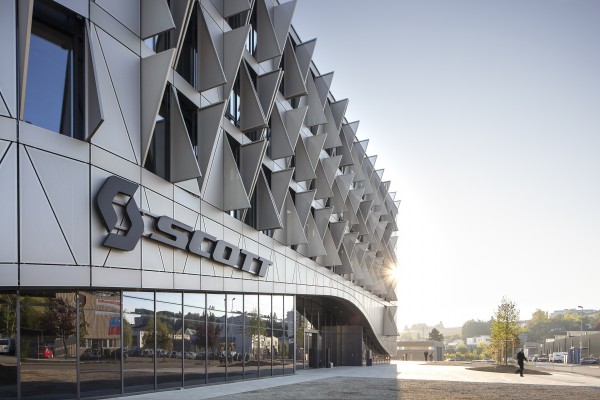 And for the brands, how has this pandemic affected their business model? Will we see a change in production, in location, or does it not seem necessary?
Our business model has not changed after Covid. Our distribution model is very successful since many decades, so no: we didn't change it. SCOTT will always treat our premium dealers with the highest priority. Not at all Covid-related, however mucho importante: We implemented a very modern – and fair – e-commerce model in our key markets some years ago, which include dealers and let's them participate(!). Anyways, due to the immense demand for bicycles, we had to modify the way we distribute bikes inside our worldwide distribution. We work hard to respect everyone's need and desire for bikes, we simply cannot satisfy the high demand even though we max out our production capacities. We simply can't deliver more bikes than we are able to produce.
The challenges are quite complex: Both production and assembly facilities face highly sensitive situations due to covid outbreaks. If a factory in Asia closes, it affects an entire supply chain. This causes delays. We at SCOTT fortunately can rely on longterm partnerships, which secures delivery. Anyways, we already moved parts of our production before Covid to Europe- especially E-Bikes, but also urban and certain mountain bikes. Our production – no matter if carbon or alloy bikes – will be more diversified in the future with regards to production facilities. South-east Asia and Eastern Europe will benefit from this development.
Scott is a brand associated with innovation, technology and development, what does it mean to be a trend setter for the coming years?
At the core of everything we do at SCOTT, the product is always at the forefront, it's the star so to say. In highly competitive markets such as the high end cycling market, only innovators survive, and only brands which manage to reach new heights with regards to product development, are successful. At SCOTT, Innovation, Technology and Design are truly core values, it's what drives our R&D and the high level of innovation is one reason, why we are so successful.
Let me give you an example: The new Spark is the result of a journey, where we first asked: How will our athletes benefit from a more efficient tool, how can we maximize, but also simplify performance? We believe that the new Spark with its fully integrated shock technology, but also fully integrated system integration – Syncros stem-handlebar combo, internal cable routing etc – marks the spearhead of mountain bike technology.
It's probably hard to find a more sophisticated yet same lightweight and functional full suspension bike out there. Integration is a popular term – at SCOTT, we started 10 years ago and thought about how we could re-think cycling and make its products more efficient, more appealing from a design stand point, and ultimately: better. SCOTT then acquired Syncros, and today, thanks to the opportunity of their R&D working so closely together, we are the first brand which offers not only fully integrated mountain bikes, but also offer a full category of road and gravel bikes, which are fully integrated, from highend to entry models, there are zero cables visible. That's innovation.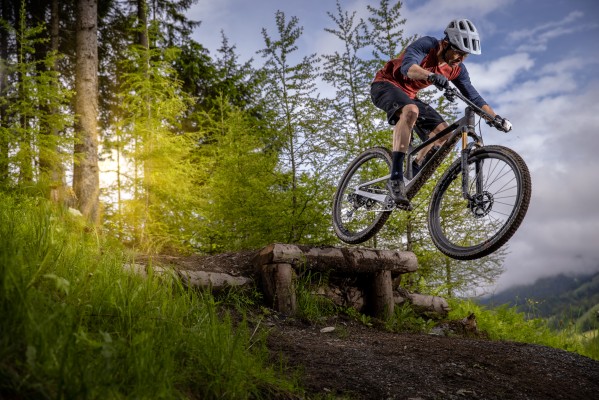 Focusing on mountain biking, the 2016 Scott Spark marked a path, in terms of geometry and concepts, that has been imposed in the last 5 years. Now, the Scott Spark 2022 proposes something new again, definitely betting on 120mm for the current XCO, what general reception are you getting from the public?
The last generation of Spark was a huge success, not only because Nino Schurter and Jenny Rissveds rode it to both the double World Championship win and the Olympic Gold, but also because of its modern frame design and suspension technology. It's a bike which still doesn't look old, we could easily carry it over for two more years and probably still be leading. Anyways: we always look ahead, and we always want to be ahead of the competition.
The attention which the new Spark receives is huge, no doubts. No other premium brand has such a product, it's ridden at the highest level on the World Cup circuit, plus it was the most seen model at the Olympic race (men's race). The response when people see it, is outstandingly positive; it becomes overwhelming as soon as people ride it- that's the biggest reward for us. Because ultimately, it always comes down to the same question: Does a new bike improve your riding experience, or not? Here, the answer is very simple.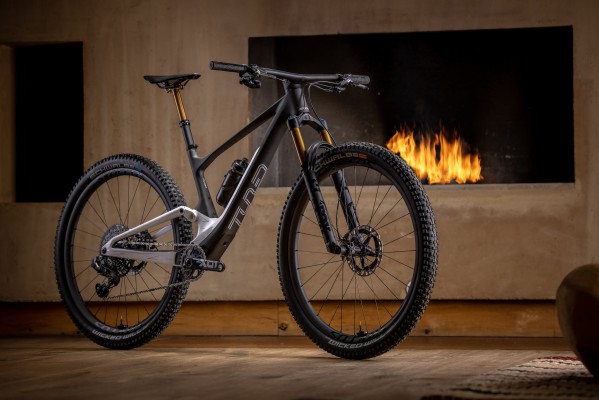 With regards to 120 mm of travel, this development goes back to the request of no one less than Nino Schurter and the race team of SCOTT-SRAM. World Cup circuits become more and more technical, the course in Tokyo was a good example. We drive innovation on the product side, so it requires to take risks and explore new grounds. If that innovation is a success, it changes the sport for the good – then that's even better. We believe, if you can afford to have more travel and don't have to compromise with regards to performance, there is no reason why you should have less travel.
We don't know if you can answer this question, but when did you start working on the new Spark? Was the acquisition of Bold a start or a consequence of the development of the new model?
The central challenge we faced when developing the new Spark was the integration. We've been close to Bold Cycles since a long time, it's a small boutique brand close to our headquarters, and we know the engineers and designers since many years. When it came to join forces, it was a win-win: Bold contributed with technological innovation, we support with international distribution power.
In mountain biking, it is easy to differentiate the type of mountain biking that is practiced in each country by their clothing. In the USA they wear baggies and in Europe they wear lycra. Do you think there are less and less differences between these two types of mountain bikers? Did Scott take this into account when developing the same frame for the Spark RC and the 900?
Baggy shorts and Lycra.. well: you can have fun with both, right!? At least we think so. By the way I wouldn't say US sees solely this style, and Europe only that style. Mountain biking is so successful, no matter on what side of the Ocean, because it is so diversified, and offers so much freedom.
With regards to our two different directions for the Spark, it's very simple: We needed a platform, which serves two target groups but comes with similar benefits. Whereas the Spark RC rather targets racers and those who don't compromise with regards to speed and performance, the Spark 900 is an excellent choice for trail bikers, who appreciate a capable yet light bike to do it all.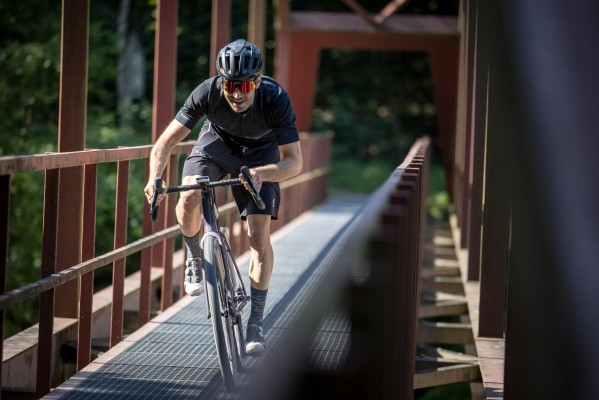 The same is happening with road bikes, where gravel is becoming more and more popular and is bringing more and more road cyclists to the mountains and vice versa. Do you think that in the future the boundaries between disciplines will continue to blur even more?
That is possible, yes. However, what I strongly believe is that Gravel bikes have an amazing and promising future themselves. We see a massive growth when we compare gravel bike sales of today with the ones 4 or 5 years back. Plus: the forecasts for the future are overwhelming! I also strongly believe, that Gravel will see a further diversification.
There are so many use cases, and it's still growing. The greatest thing with Gravel is: It attracts a large group of people who simply want to get outdoors, and who do not have to have any specific cycling experience or skills. If we manage to bring all these gravel rookies also on road bikes, even greater.
And regarding electric bicycles, do you think they will have their own market or will they always be linked to cycling enthusiasts who have or had a conventional bicycle?
They already have their own market. What we see in central European cities is the following: More and more people move in cities or urban agglomerations. Cars get replaced with e-bikes. Urban transportation becomes more and more "green" – electrified bikes partly help to solve problems caused by the climate change.
You have just presented some great new products in your catalogue, such as the new Spark and the new Addict Gravel, do you still have any big surprises for this year?
For sure – stay tuned for more great looking innovations, especially on the road side of things – and the electrified part of the game (September!).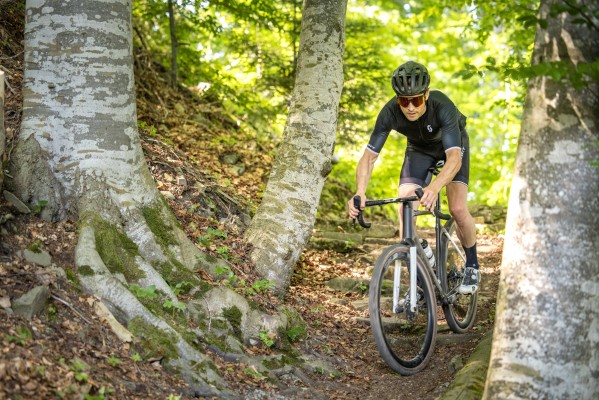 Finally, we want to be a bit curious, how many bikes does Scott's Head of Marketing have at home and which one do you use the most? baggies or lycra?
With bicycles it's a little bit like with good shoes: you simply never can have enough of them, right! No seriously, I try to keep it reasonable. I was very bad with giving bikes away because almost every bike I owned I sort of had a relationship with, and ending a relationship always hurts.
On the other hand, if you simplify your life (and your cave), it can be a huge relief. Strava always tells me at the end of the year that my Gravel bike is the bike I use the most, and it's true: it combines the best of all worlds. However, I would never want to miss my Ransom, nor my Addict RC. (I also call a fantastic original Swiss Army bike (from 1945!) my own, which rides really fast (once it rolls), a Jamis HT (first Transalp challenge in 1998 or so and first bike marathons back in the 90ies), plus some other urban bikes.) Lycra or Baggy: definitely both, depending the occasion, and zero negative prejudices for none of them!