Marianne Vos out of CX World Championships due to an injury
Marianne Vos says goodbye to her chances of retaining her World Championship title on February 5th in Hoogerheride. The veteran rider is suffering from a "pelvic artery constriction" and has decided to prioritise her recovery in order to start the road season in good shape.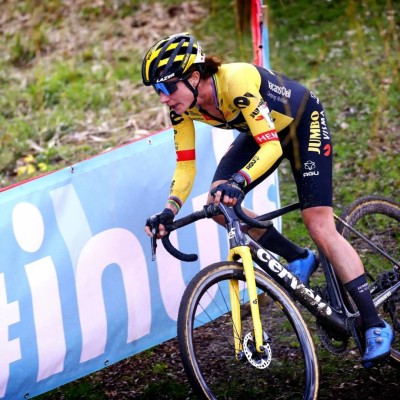 Marianne Vos is suffering from an injury that leaves her out of the World Championships
The Jumbo-Visma rider will not be able to defend the rainbow jersey that accredits her as the reigning World Champion after her victory in Fayeteville last year. Her love affair with the World Championship is well known, with an impressive record in the muddy speciality.
Vos is the cyclist who has won the World Championships the most times: she has worn the rainbow jersey eight times. In fact, Germany's Hanka Kupfernagel, who is next in the ranking, has won it four times.
Vos' withdrawal is due to a "pelvic artery constriction" that the Dutch rider has suffered during the season, her team said in a statement. The rider has decided not to race in order to recover before the start of the approaching road season.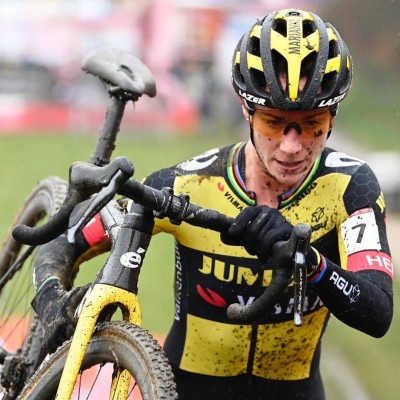 "It's very unfortunate that things have turned out this way," said Vos. She added that "I would have really liked it to be different, but the treatment and recovery are a priority to hopefully start the road season without any complaints."
The 35-year-old Dutchwoman was not having her best year on the mud. After ten races this season, she has only been on the podium twice: first at the X2O in Kortrijk and second at the Kiremko Nacht van Woerden.
In the statement released by the team, Vos wished her team-mate Van Empel all the best: "Of course, I'm hoping the rainbow jersey will remain with the team and be worn by Fem van Empel the next season."
Despite the significant loss of Vos, Jumbo-Visma maintains its chances of victory with one of the favourites, Van Empel, the recent winner of the overall World Cup and the most outstanding rider of the season.