Ibis takes Exie production to Vietnam to lower its price
Ibis has announced that its new Exie will be manufactured in Vietnam. The American brand has decided to move its production to the Asian country to offer a bike that is almost identical to the Exie USA but at a much more economical price.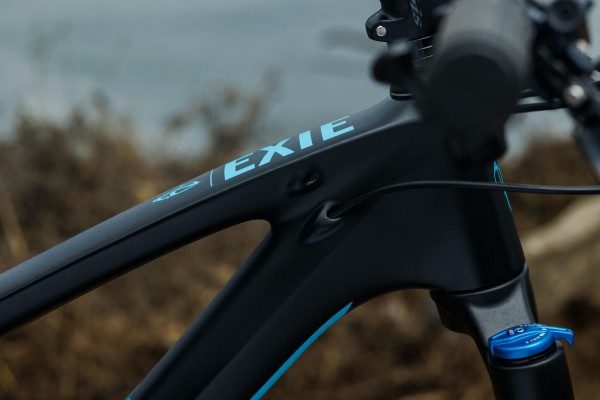 Ibis Exie Vietnam: offshoring to fight high prices
Ibis Cycles, which gained huge popularity in Europe when it partnered with Jenny Rissveds' Team 31 team to race in the XCO World Cup, has unveiled the Exie. The bike is a copy of the Exie USA model, but made in Vietnam.
In short, the new Ibis Exie only changes from the Exie USA in its place of manufacture, and its frame maintains the same geometry and characteristics of the original model.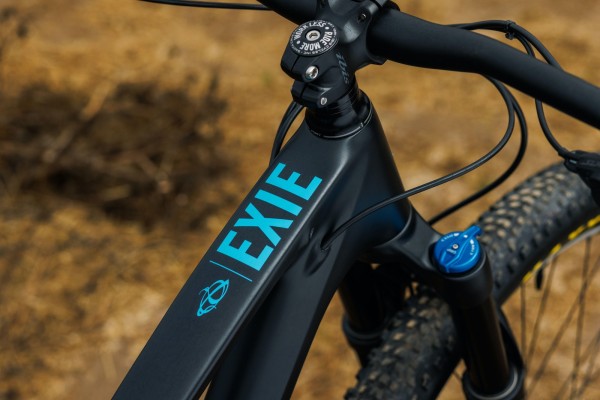 There are two main reasons why they have managed to lower the price. Firstly, the frame. Although like the Exie USA it is also made of carbon, this one weighs 2.340 kilos or, in other words, 250 grams more. We suppose that this extra weight is due to the type of carbon used.
On the other hand, the drivetrain is now Shimano Deore, SRAM NX/GX or Shimano SLX, although the latter option carries a $500 increase. In total, the new Exie now weighs 1.92 kilos more.
In exchange for the increased weight and production location, the new Ibis Exie is $3,000 cheaper. While the Exie costs $4,999 ($5,499 if chosen with Shimano SLX drivetrain), the Exie USA range goes from $7,999 to $12,799.
The Exie USA will continue to be produced in the USA at the Ibis factory in California. The brand reports that the carbon twin MTB was designed and shaped entirely on US soil, and that all the lessons learned from that process have now been "fed back into the new Exie".
Novelties to reinvent a different personality
While it is true that there are more similarities than differences, the Exie has some new features that it does not share with the bigger version.
This is the case with the integrated upper chain guide and the rubber protector for the chainstay and down tube. In addition, Ibis has ensured that all sizes have enough space to carry two water bottles.
Ibis Exie: set-up, weight and price
The Ibis Exie is available in two colours, called Cheat-O orange and Bug Zapper blue.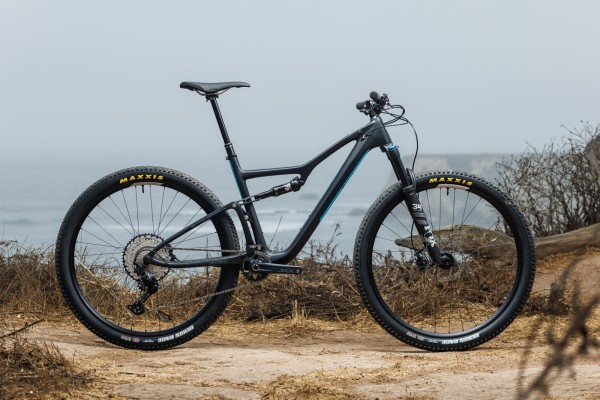 Fork: Fox Float 34 Performance Series
Shock: Fox Performance Series Float DPS con EVOL, 190mm x 45mm
Handlebar: Ibis Aluminum, 780mm
Stem: Ibis 31.8mm S/M: 40mm, L/XL: 50mm
Wheels: Ibis 933 Aluminum Rims
Tyres: Maxxis Recon Race 29" x 2.4" Exo/TR WT
Brakes: Shimano Deore M6100
Drivetrain: Shimano Deore M6100, SRAM XG 1275, Shimano SLX
Saddle: WTB Silverado 
Weight: 11,92 kilos
Price: $4,999 ($5,499 with Shimano SLX)
You can find further information on the Ibis website.