Why the World Champion's jersey is rainbow
In all cycling disciplines there is a ceiling and that ceiling is rainbow-coloured. But what does the rainbow jersey mean? Why rainbow? What do the colours of the rainbow mean?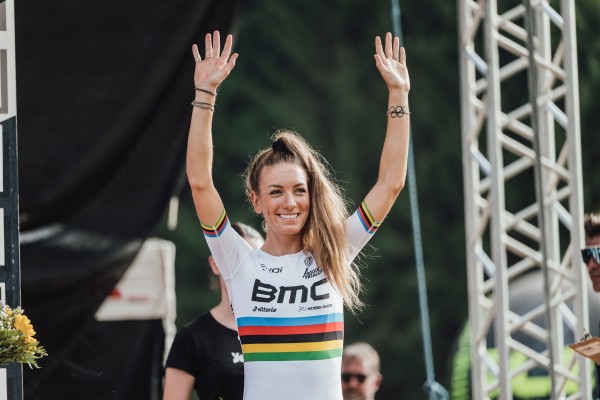 The story behind the rainbow jersey
It is a very unique element of cycling and no other sport has imitated it: it is the rainbow jersey, which identifies the current UCI World Champion in any cycling discipline. It doesn't matter if it's Road, MTB, gravel, BMX, track, etc., in any type of cycling the World Champion is identified with the rainbow jersey. But what does the rainbow jersey mean?
Its colours represent the Olympic flag and rings that Baron de Coubertin imagined at the beginning of the 20th century to give colour to the Olympic Games. And what do those 5 colours mean? Well, his design for the rainbow jersey is based on the five world continents: Europe, Asia, Africa, America and Oceania.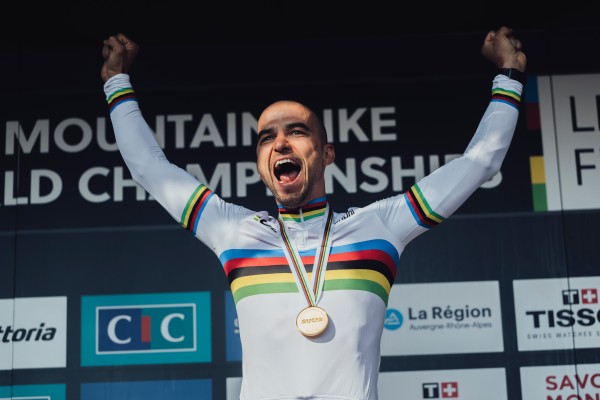 Alongside the rainbow jersey, one brand has accompanied the multicoloured stripes since 1994: Santini. And it still does today.
When was the rainbow jersey first worn and who was the first to wear it?
In the multicoloured serpent, which is a cycling peloton, there are always certain colours that identify and signify much more. Depending on the race, one colour or another places the leader of the race or of some part of it (regardless of the team to which he or she belongs) in position. And the rainbow jersey is the most prominent, because its stripe on the chest is the medal for the best cyclist in the world that season.
The rainbow jersey can be worn throughout the year following the victory, but only when competing in the discipline, speciality and category in which it was won. That is why sometimes a cyclist wears it and sometimes he or she is not allowed to wear it.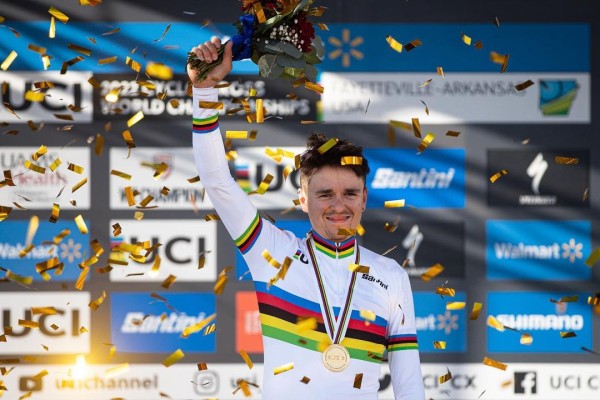 The Italian Alfredo Binda was the first ever rainbow jersey back in 1927, after winning the UCI World Championship at the Nürburgring. The first woman would not arrive until 1958, and the Luxembourger Elsy Jacobs, winning in Reims.
Finally, there is one more point about the rainbow jersey: if you see a rider wearing it in bands on his sleeve or collar, it means that he is not the current champion, but that he was World Champion in that discipline in the past. It is a sign, therefore, that denotes respect for having reached the pinnacle of professional cycling.