This Gravel turbo trainer will blow your mind
Gravel seems to have exploded in recent weeks. Since the UCI announced that the first World Championship of the discipline will be held in 2022, we have seen several models presented and some, such as the Specialized CruX, very focused on competition. But this specific gravel turbo trainer has gone a step further.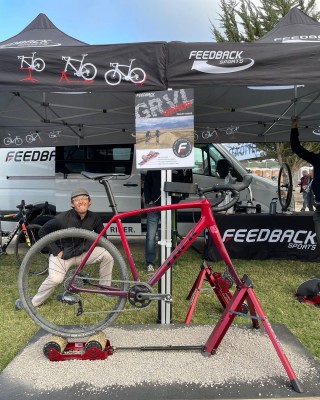 The first gravel specific turbo trainer?
The manufacturer Feedback Sports is known for its turbo trainers, bike racks and other high-end components used by factory teams such as Specialized or Trek in the MTB World Cup, or Mathieu van der Poel's Alpecin Fenix.
At the recent edition of the Sea Otter Classics, the brand showed a curious version of its Omnium turbo trainer on its stand. In their social networks they claim that it is a specific model for gravel in which the rear rollers simulate the gravel of the terrain of the modality. This is how they promoted it.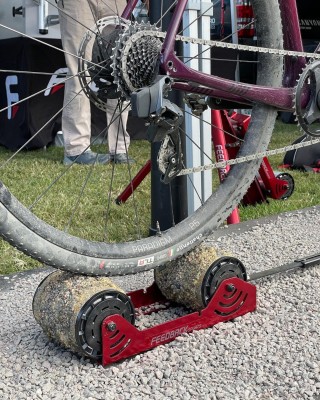 In case you haven't heard... we debuted our new Gravel trainer at the Sea Otter Europe this weekend. Here's what you need to know:
- Sustainably harvested gravel
- Hand-curated for the most realistic ride feel
- Promotes mustache growth
- Compatible with handlebar bags
- Coming no time soon to a dealer near you
There seems to be no doubt that this is an original joke, but the truth is that the world of gravel surprises us every day and sometimes it is difficult to differentiate between what is a joke and what is not.