Gobik DIMENSION: Arcade aesthetics comes to cycling
If you grew up in the 80's or you like arcade video games, the new Gobik cycling clothing collection is sure to seduce you. It's called Gobik DIMENSION and it's another of the brand's capsules for this summer 2023.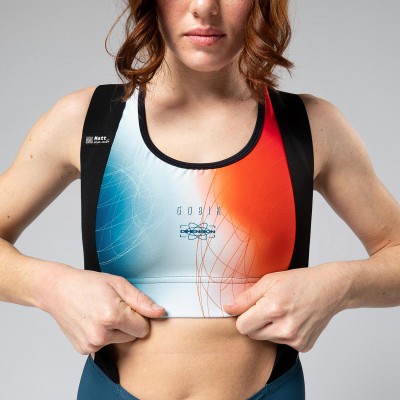 Gobik DIMENSION, a complete collection of garments inspired by the arcade aesthetics of the 80's
Technology in cycling equipment and retro aesthetics go hand in hand in Gobik DIMENSION, an eighties inspired collection that offers a complete range of jerseys, base layers, bib shorts, etc.
"We were inspired by arcade and 8-bit video games of the eighties, to combine them with technological aspects and come up with a fun collection, but especially singular," says Angel Lencina, Product Manager of Gobik.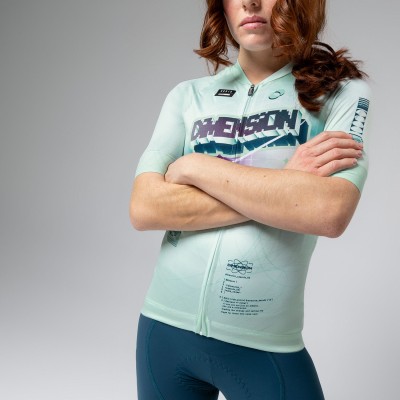 For DIMENSION, Gobik has arranged a total of 19 references between jerseys, culottes and base layers, highlighting the equality between men and women and the unity of colors and graphic proposal of the collection.
In jerseys, the "Carrera" is available for warmer summer days and the "Stark" for women. In addition, the "CX PRO" is available in both versions, as are the "Plus" vests.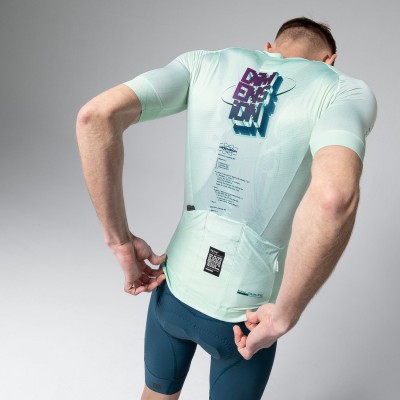 A significant novelty is the racing suits (jersey plus bib shorts in one piece). The collection offers garments in both men's and women's patterns, being the first racing suit that Gobik designs for women in one of its collections; for this, the men's model was taken and adapted to the women's body shape, trimming leg and sleeve length a bit, and adding a better waist fit.
In base layers, the "Second skin" in both versions and the adaptation to the colours and graphics of the collection of the "Tech" T-shirt -for gravel and off-road rides- stand out. The "Core" sports bra also joins the DIMENSION proposal, as well as "Lightweight" socks and "Lynk" gloves.  
In bib shorts, DIMENSION offers two colours in the "Absolute", "Revolution", and "Matt" models.
All garments and prices are available at gobik.com.