Ghost Factory Racing and Toyota Specialized Wrap-Up pairs win Tankwa Trek 2023
After four stages, the Ghost Factory Racing pair of Anne Terpstra and Nicole Koller and the Toyota Specialized pair of Matt Beers and Tristan Nortje won the Momentum Medical Scheme Tankwa Trek by Biogen 2023. The South African stage race is considered the prelude to the Cape Epic.
Terpstra-Koller (Ghost Factory Racing) and Beers-Nortje (Toyota Specialized) win the tenth edition of the Tankwa Trek 
Many of the pairs who plan to compete for the top places in the Absa Cape Epic come to the Tankwa Trek weeks before to test themselves and race in the same conditions as the well-known South African event.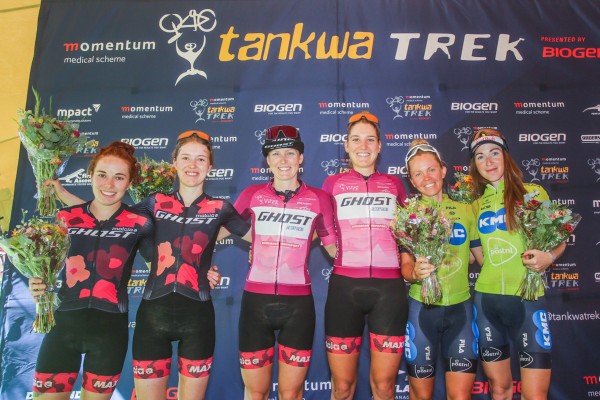 In 2023, the Tankwa Trek reached its tenth edition and in the women's race the two pairs of the powerful Ghost Factory Racing team did not give their competitors a chance. After three stage wins, Anne Terpstra and Nicole Koller won the overall classification on a final day where the victory went to their teammates, Caroline Bohe and Isla Short, the team's latest signing.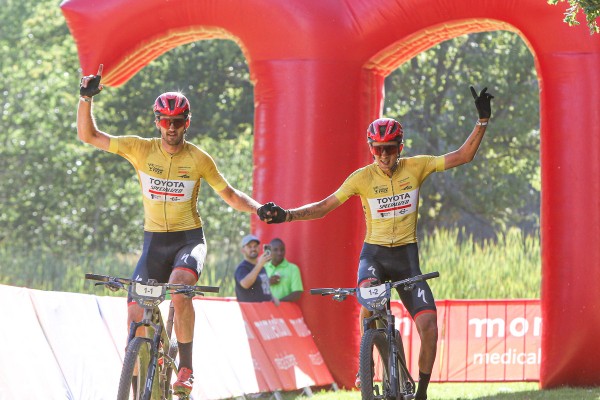 In the men's race the final victory was closer. The pair formed by Matt Beers and Tristan Nortje of Toyota Specialized won the overall classification after four days in which they knew how to manage the times well and the advantage of about 4 minutes with the Imbuko team of Marco Joubert and Pieter du Toit was enough for them to take the overall. Special mention should go to the pair of Alexander Schuster and Philip Buys of Pyga Euro Steel who, despite finishing fourth, won two stages and were very strong throughout the race.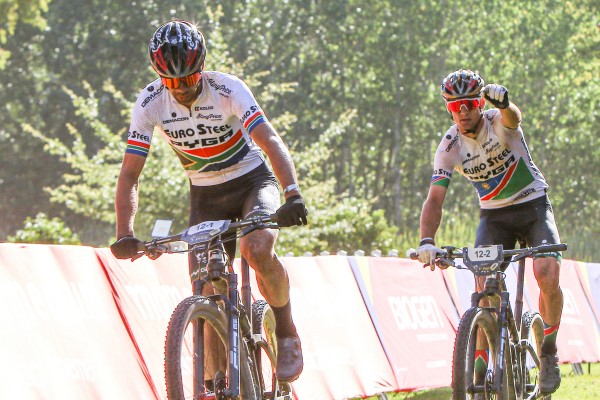 Overall men's classification Tankwa Trek 2023
Toyota Specialized: Matt Beers & Tristan Nortje (11:00:55)
Imbuko {type}DEV: Marco Joubert & Pieter du Toit (11:05:11 | +4:16)
Insect Science 1: Keagan Bontekoning & Arno du Toit (11:09:20 | +8:25)
PYGA Euro Steel: Philip Buys & Alex Miller (11:13:22 | +12:27)
Bulls Mavericks: Alban Lakata & Axel Roudil-Cortinat (11:21:32 | +20:37)
Overall women's classification Tankwa Trek 2023
Ghost Factory Cappuccino: Anne Terpstra & Nicole Koller (13:10:17)
Ghost Factory Flat White: Isla Short & Caroline Bohe (13:26:19 | +16:02)
KMC MTB: Janika Loiv & Yana Belomoina (13:50:45 | +40:28)
Efficient Insure Infiniti: Amy Wakefield & Samantha Sanders (13:51:48 | +41:31)
#SheUntamed: Sarah Hill & Elrika Harmzen-Pretorius (14:26:29 | +1:16:12)