Gelu Dracon, an exclusive 7 kg hardtail MTB "Made in Portugal"
We recently shared some of the keys as to why Portugal has taken the lead for bicycle manufacturing in Europe, and this Gelu Dracon, weighing just 7 kg, could be a good example of this achievement.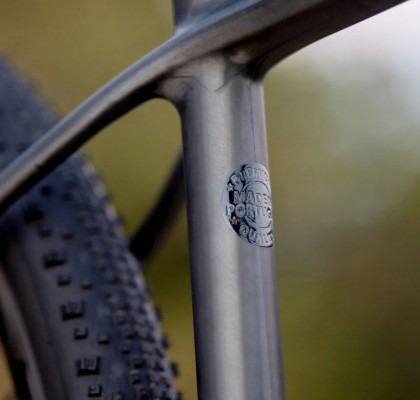 Gelu Dracon, a very exclusive MTB in terms of manufacturing and set-up
The Portuguese company Gelu Carbon Creations specializes in the creation of carbon fiber components that are highly exclusive due to their lightness and the manufacturing methods used, which combine craftsmanship and technology.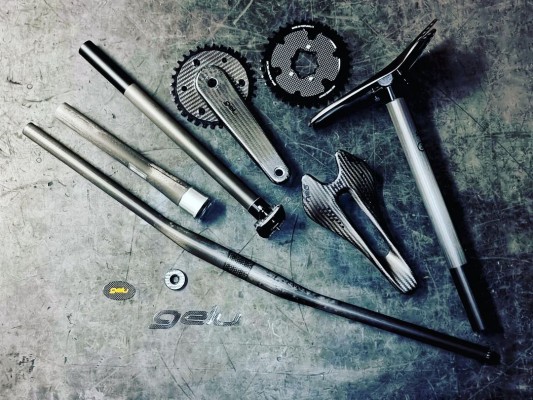 In their catalog we can find 49 g saddles or a own system for MTB chainrings that allows you to change them quickly without removing the cranks. They also have handlebars and seatposts, among other components.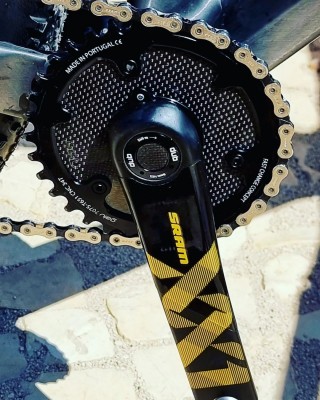 But in the Gelu Dracon that was presented a few days ago, the company has wanted to unleash its full potential by manufacturing a hardtail MTB that combines its own frame with a prototype wheelset, also from the brand, as well as the saddle, seatpost, handlebars and stem. The result is a 29" hardtail weighing only 7.285 kg.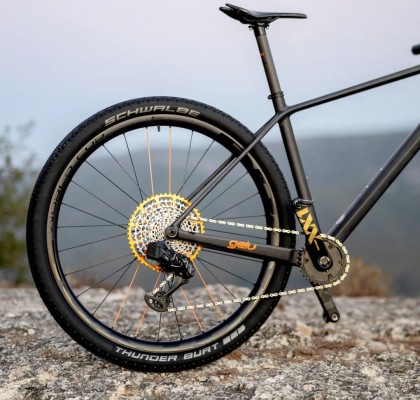 The brand assures that its intention was not to create the lightest hardtail MTB, but to do so with state-of-the-art components manufactured in Portugal.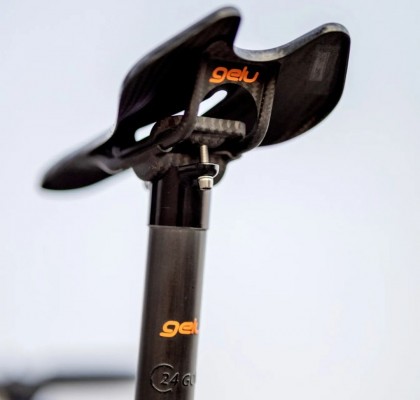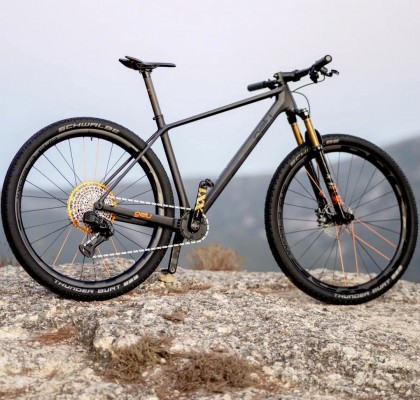 Gelu Dracon: specifications and weight
Frame: GELU by CARBON TEAM
Saddle, handlebars, seat post and anchors: GELU Carbon
Wheels: world cup prototype
Stem: Aluminum/carbon Gelu prototype
Fork: ND TUNED Fox Step-Cast Factory/OVR
Steering: ND TUNED By GELU
Chainring: Gelu SRAM system
Brakes: MAGURA MT8
Crankset: SRAM XX1 AXS 
Cassete: GARBARUK 12-speed
Spokes/hubs: PI ROPE (synthetic spokes)
Weight: in size L 7.280kg
All components, with the exception of brakes, cassette, derailleur and fork, are totally or partially manufactured in Portugal, something the brand is proud to boast.