Froome messes up with this "don't try it at home"
British cyclist Chris Froome has not been in the news for some time for his sporting achievements, but he is still one of the best active cyclists in history and every move he makes usually gets a lot of media coverage. This time the controversy comes because of a descent on a bicycle that he recorded himself at the centre of all the controversy.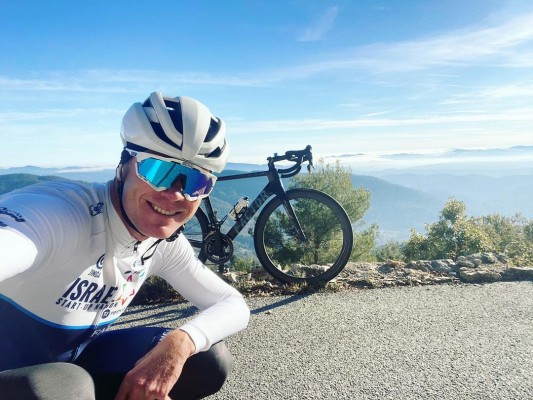 Chris Froome films himself descending one-handed down a road in open traffic
Froome shared on social media a video he filmed himself during a downhill bike ride, but although in the description he warned: "don't try it at home", the truth is that in the shadow it can be seen that the Israel Premier-Tech Team rider is descending with only one hand on the handlebars.
Aquí el vídeo en cuestión. Chris Froome grabándose en marcha, mientras desciende un puerto a toda velocidad y a una mano. https://t.co/SWQNr4V3WA pic.twitter.com/eXPhdctjgY

— ? No Soy Adrien Niyonshuti ? (@RSSBurkinaFaso) February 6, 2022
Purito was fined for the same thing and Froome already knows what it's like to crash for not having his hands on the handlebars
It seems obvious that professional cyclists of his level have enough skill and ability to do this type of descent without problems, but there are at least a couple of things to remember. The first is that this type of riding is totally forbidden and in fact Purito Rodriguez was fined for doing exactly the same thing. 
And the second is that no one is free from accidents, and Froome himself suffered the most serious of his career when a blow from the wind caught him without his hands on the handlebars.