Mathias Flückiger's Thömus Lightrider WC 2020 in detail
In view of the 2020 Olympic Games, many brands were planning to present major new products in their catalogues. Some have decided to save them for a little later and others, like the Swiss brand Thomus, are already launching them. In this case it is a competition model that has changed completely. This is the new Thömus Lightrider WC by Flückiger for 2020.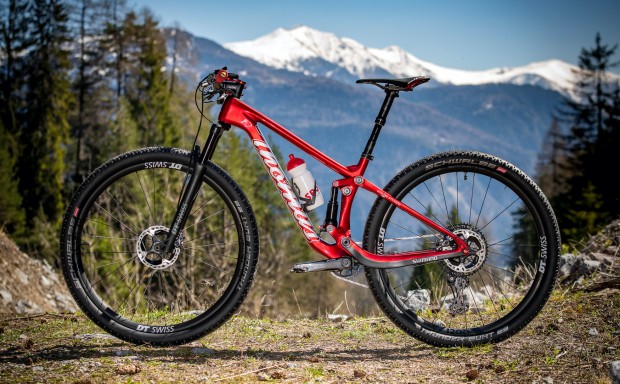 All photographs by Balz Weber. 
Thömus Lightrider WC by Flückiger for 2020
In 2019, Mathias Flückiger was one of the great stars of the World Cup along with Schurter and Van der Poel. The Swiss won the first race in Albstadt and managed to get on the podium several more times. But at the same time as signing a great season in competition, he also had time to develop this new full suspension Thomus Lightrider that now sees the light of day.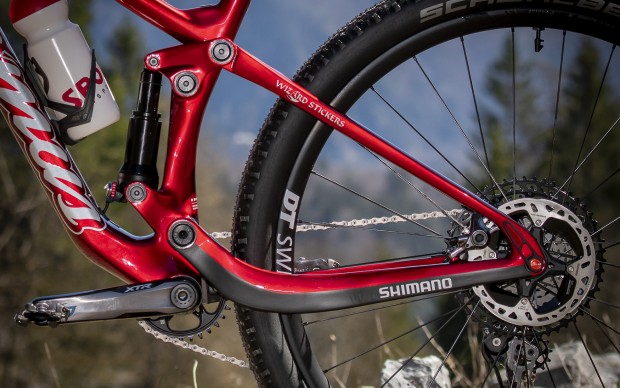 The Lightrider WC has been developed with the Olympic Games in mind and features a completely new frame which, according to Flückiger, now "meets even more of the requirements of today's races". It is more stiff but also more versatile than the previous version. The Lightrider WC has a steering angle of 69`1º and a 100 mm fork. "We have the option of mounting a 110 mm fork, which gives a little more security in more aggressive sections".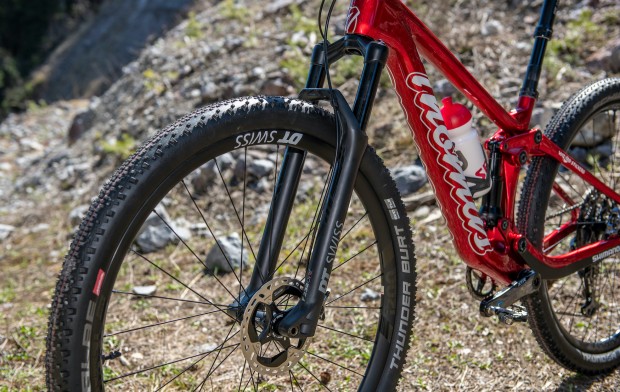 One of the main sponsors of the Thömus RN Swiss Bike Team is DT Swiss who is present on wheels, suspensions and seat post. Mathias Flückiger has chosen the XRC1200 wheels with a width of 25 mm because according to him they combine better with the Schwalbe Thunderbird 2.25 TLE tyres, which he usually rides with a pressure of between 1.2 and 1.3 bar.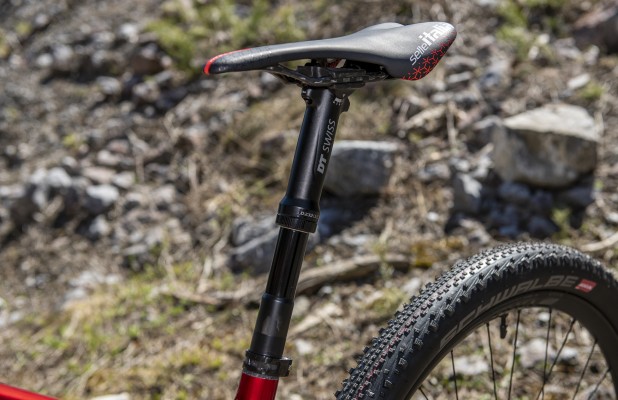 In suspensions it assembles the DT Swiss F232 One fork with the R232 One shock and completes it with the new D232 60mm telescopic seat post and only 369g.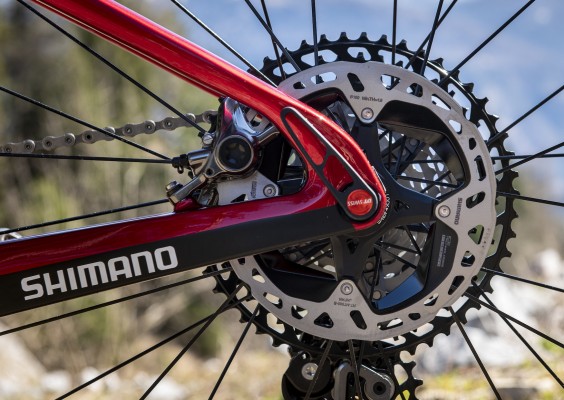 If DT Swiss is in charge of suspensions and wheels, Shimano is responsible for the gearing and brakes. Mathias rides the new Shimano XTR M9100 group with a 10-51 cassette and a 32t crankset, although it is also normal to see it with a 34t crankset depending on the circuit.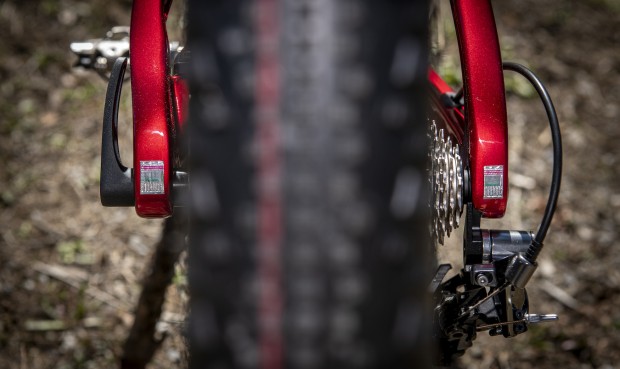 In critical areas of the frame, such as the rear triangle tips or the handlebar, we find small aluminium stickers that we have seen before on other World Cup bikes, such as Nino Schurter's. They serve to absorb part of the vibrations originated by the frame.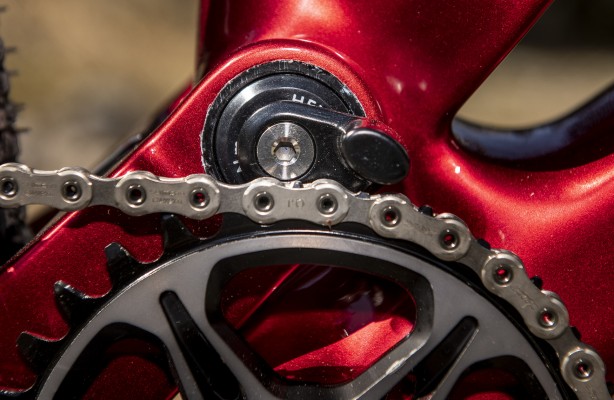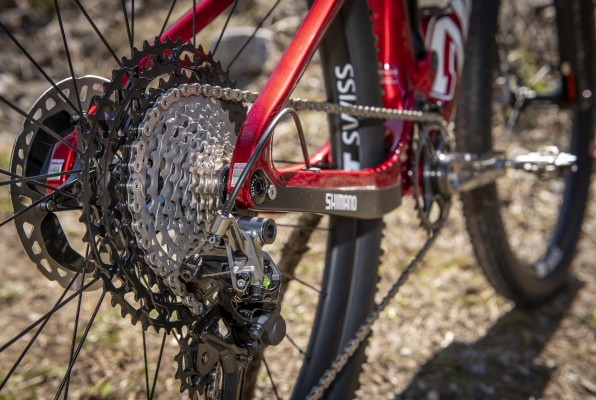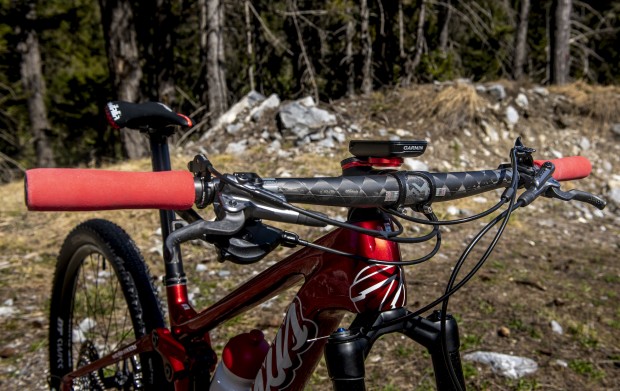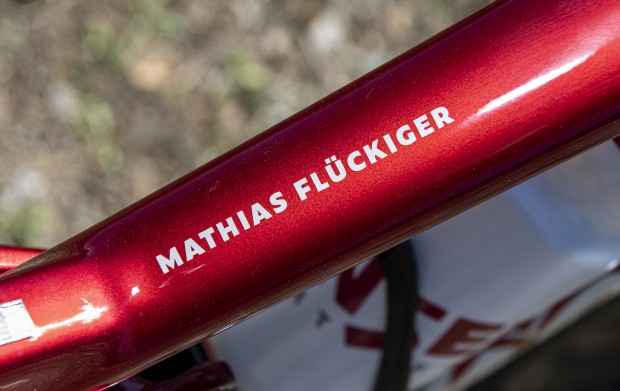 For this special edition for the World Cup, with which they will compete all season, Thomus has chosen a very particular aesthetic as it maintains the traditional red of the brand (associated with the Swiss flag) but has given it a bright finish that further enhances the new lines of this Ligthrider.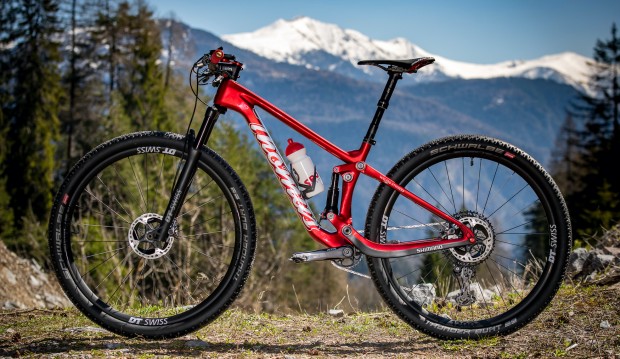 Assembly of the Thömus Lightrider WC 2020 by Mathias Flückiger 
Frame: Thömus Lightrider Worldcup spezial colour
Fork: DT Swiss F 232 One
Shock absorber: DT Swiss R 232 one
Telescopic seat post: DT D 232 One
Wheelset: DT XTR 1200 Spline 25mm
Tirs: Schwalbe Thunderbird 2.25 TLE
Brakes: Shimano XTR M9100 Race
Shifting/Drivetrain/Gearing: Shimano XTR 9100 12-Speed 51/10 AND 32 tooth chainring
Powermeter: Stages Power L/R
Pedals: Shimano XTR PD - M9100 Race - 3mm
Saddle: Selle Italia
Handlebar: Newmen Advanced SL 318.10
Stem: Newmen EVOLUTION SL 318.2
Weight: 10,15 Kg
What do you think of Flückiger's new mountain bike?  We read you on our social networks!