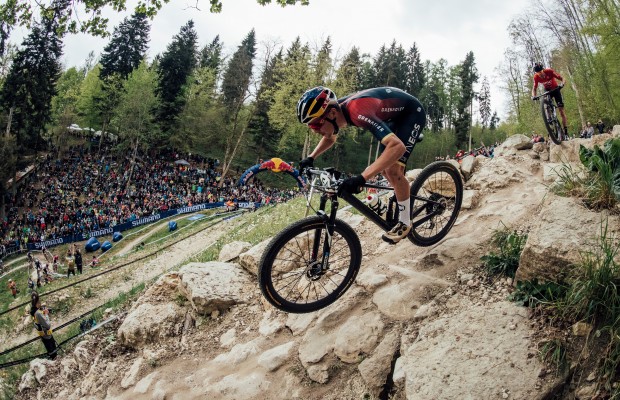 Favourites to win the XCO World Cup in Nove Mesto 2022
Just one week after Albstadt comes the Nove Mesto World Cup from 13 to 15 May 2022. This circuit, located in a mountainous area of the Czech Republic, has been a protagonist of modern XCO and is one of the favourite events for many professionals and one of the most awaited by the fans. Here we tell you who are the favourites to win, the schedules and how to watch it.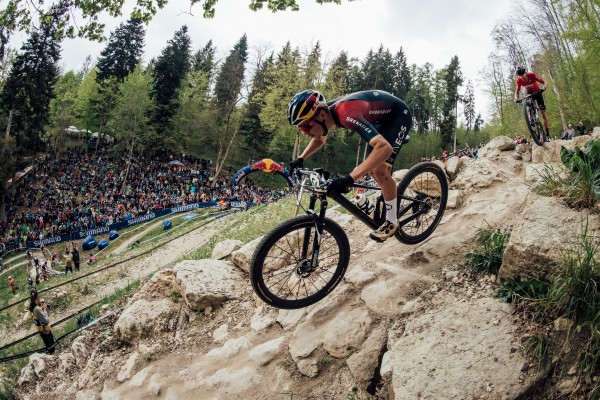 Bec McConnell in top form
The first two World Cup events have painted a slightly different picture to the one we had at the beginning of the season about who would be the protagonists this year. Although it is true that the form peaks of each rider can vary from one event to another, with what we have seen so far, we will try to make a prediction about who can win in Nove Mesto.
Bec McConnell (30) AUS - Primaflor Mondraker Genuins
The Australian rider of Primaflor Mondraker is in top form and in a state of confidence that is unique in her sporting career. She won the XCO World Cup in Brazil and the two races in Albstadt (XCC and XCO). In addition, in her latest event she gave a dominating performance that few of us could have imagined just a few months ago. With this recent track record, Bec McConnell is the favourite to win the Nove Mesto 2022 World Cup.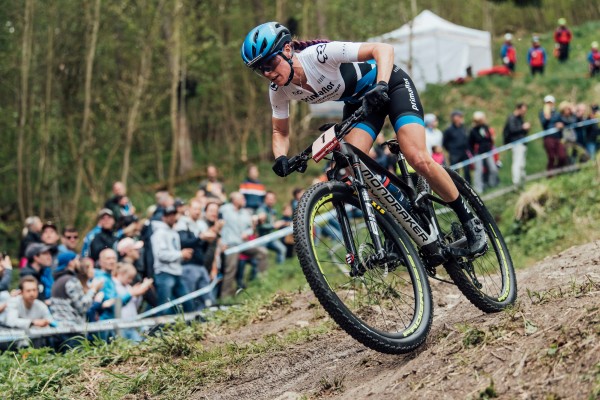 Jenny Rissveds (27) SWE - Team 31 Ibis Cycles
The Albstadt race was the first World Cup this year for Jenny Rissveds and once again she proved that she is capable of having the best race pace in a few laps. Pure talent. In Nove Mesto, the circuit may favour her to have a better finish than in Albstadt, so we could see her again fighting for the victory.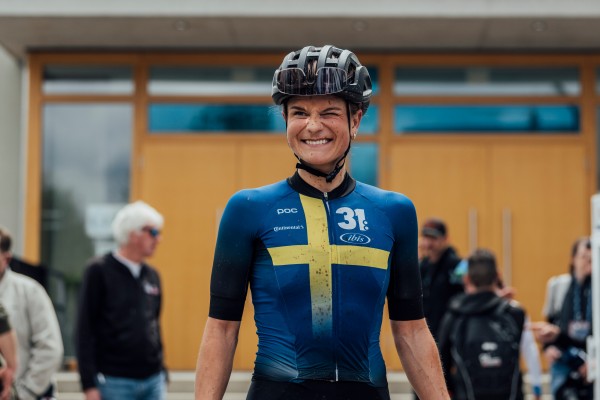 Mona Mitterwallner (20) AUT - Cannondale Factory Racing
In her first Elite season she has already finished 5th in Petrópolis and 3rd in Albstadt, so it seems only a matter of time before she gets to the top of the podium this season. The question is whether the technical sections of Nove Mesto will favour her or if they will slow her down. It would be a surprise not to see her at the front.
Loana Lecomte (22) FRA - Canyon CLLCTV
In 2021, Lecomte won the World Cup in Nove Mesto with more than 1 minute advantage over the second, which is enough for her to be one of the great favourites next Sunday. Although this season we have seen her in front in both races, she is not having good finishes, we will see if she is able to turn things around in Nove Mesto.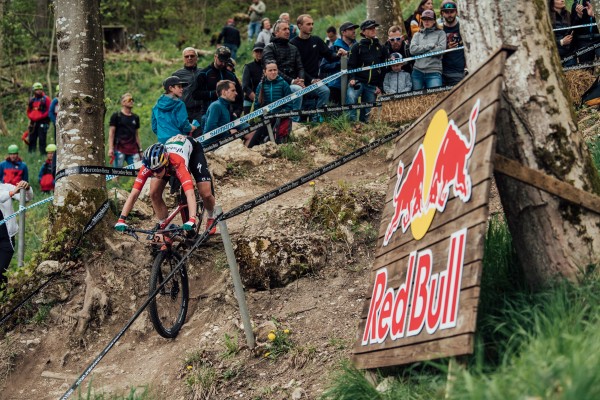 Kata Blanka Vas (20) HUN - Team SD Worx
In 2021 she had a great season in the U-23 category, but she surprised us all with a top 5 finish at the last Tokyo Olympics. This year she has made the jump to the Elite category in the World Cup and signed a great performance in Albstadt, 15th position, in what was her first MTB race of the season. The potential of this very young and multi-disciplined Hungarian rider has us all very expectant and it would not be strange to see her storm the podium in Nove Mesto.
Tom Pidcock in charge
In the men's race, Great Britain's Tom Pidcock gave a quick reminder in Albstadt of why he is the reigning Olympic champion. His victory was overwhelming and he has made it very difficult for anyone who wants to win in Nove Mesto.
Tom Pidcock (22) GBR - INEOS Grenadier
It is worth remembering that in 2021 Tom Pidcock won the World Cup in Nove Mesto by 1 minute ahead of the second placed Mathieu van der Poel. If we add to this the performance he gave in Albstadt last week, there are few who won't put Pidcock in contention to revalidate his victory in Nove Mesto.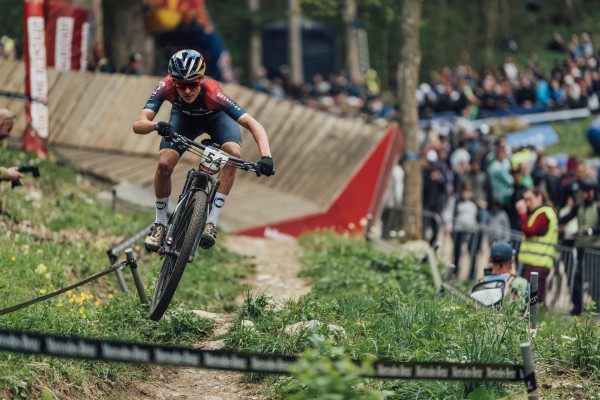 Vlad Dascalu (24) ROU - Trek Factory Racing
Romanian Vlad Dascalu is showing signs of being one of the best riders on the track this season, but at the moment the mechanics have played several tricks on him that prevent us from seeing his best version of himself. He already knows what it's like to win in Nove Mesto in the younger categories and he has declared more than once that this is his favourite circuit. Will it be his turn to climb to the top in the Elite category?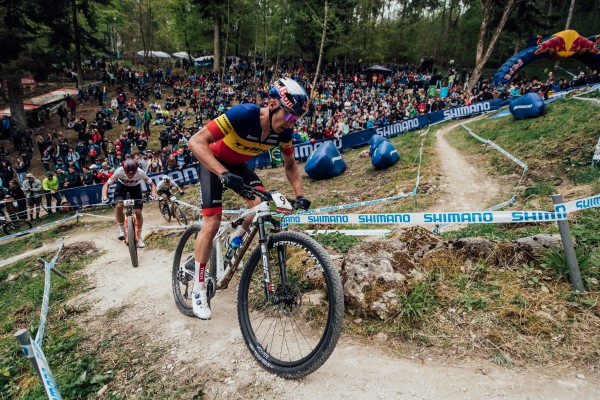 Nino Schurter (35) SWI - SCOTT SRAM Racing Team
It has been many months since we have seen a Nino Schurter as strong in competition as we saw him in the last World Cup in Albstadt, even better than when he won in Petrópolis. The Nove Mesto circuit could benefit him a lot against the rest of his rivals and we could see him put into action the strategy he likes the most in competition, to risk the maximum in the downhills to force mistakes from the rest of the riders.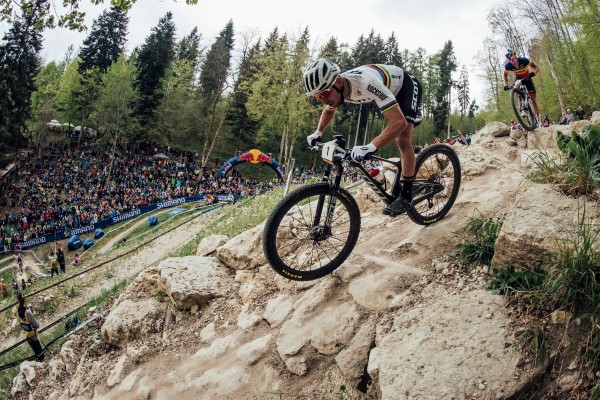 Mathias Flueckiger (33) SWI - Thomus Maxon
The Swiss rider Flueckiger showed his best in Albstadt, but a flat tyre left him out of the race when he was riding in the lead together with Schurter. There is no doubt that in Nove Mesto he will be one of the protagonists fighting for the victory.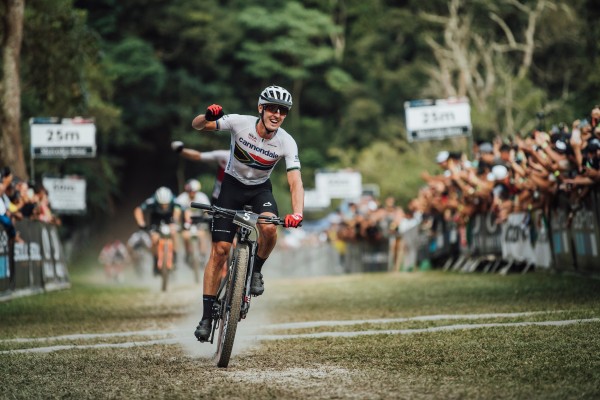 Alan Hatherly (26) RSA - Cannondale Factory Racing
This season he has been the best of the all-powerful Cannondale Factory Racing in the men's category and his consistency is making him improve one of his weak points, race finishes. Alan Hatherly achieved in Nove Mesto his first Elite podium in 2020 and he will surely be ready to equal at least that 5th position.
Timetables and where to watch the XCC and XCO World Cup Nove Mesto 2022
Friday 13/05/2022
Saturday 14/05/2022
15:00 U23 Men's XCO World Cup 
16:30 U23 Women's XCO World Cup 
Sunday 15/05/2022