Favourites for medals in the women's MTB race in Tokyo
The Tokyo 2020 Olympic Games start next Friday, a year late. Before such an event, in Brújula Bike we are taking stock and analyzing everything possible for the cycling events. Today is the turn to analyse the favourites for the women's mountain bike event.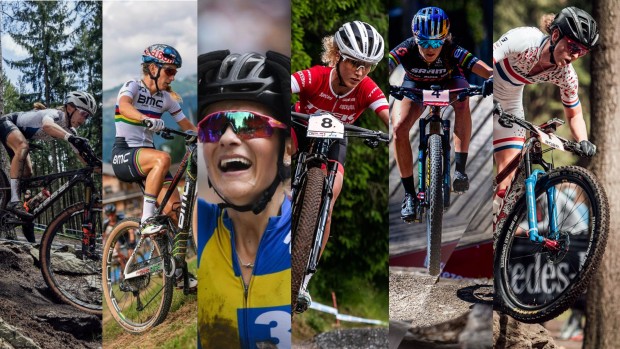 Women's race: between rain and unknowns
An atypical Olympic Games will not spoil a spectacular women's mountain bike cycling event. Because it comes at a time when the list of candidates for a medal is quite large. Because the Izu circuit is an unknown quantity given that the test was carried out more than a year ago and was run by riders who have changed their form and others who are coming to Japan strong were absent, in addition to any modifications that may have been made.
If we add to this formula that the weather forecast predicts a busy day, with a more than likely presence of rain even during the course of the race, we have a cocktail that is difficult to match.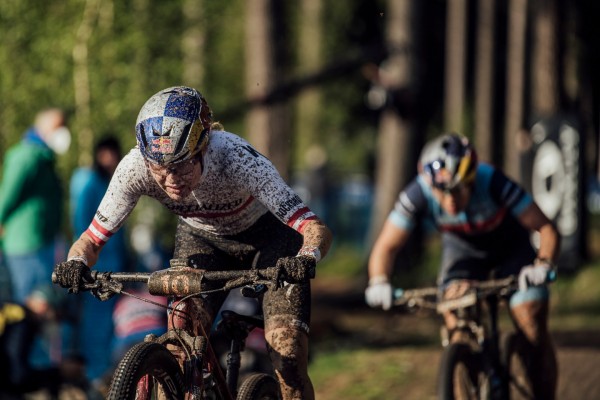 In all that amalgam, a list of names stand out, the favourites to touch metal at the Tokyo 2020 Olympic Games in the mountain bike discipline. And this is that list, our particular selection of the MTB favourites for Tokyo from the list of 30 candidates, here it is.
MTB favourites for Tokyo Olympics
Loana Lecomte
UCI Ranking: 1º
Nationality: France
Age: 22 years old
Mountain bike: Massi Aire SL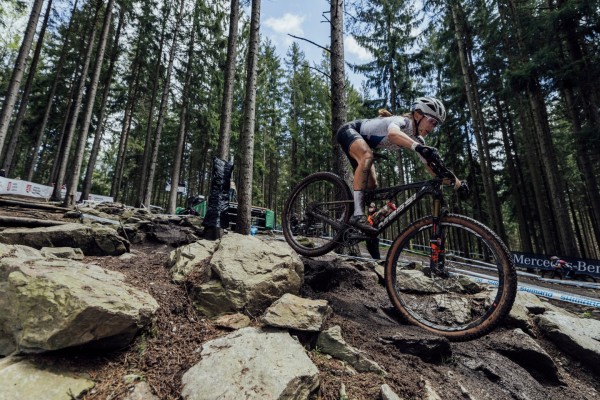 The young French rider currently leads the UCI ranking. Her great performance in the current World Cup makes her a sure bet in all the pools to win a metal and fight for the gold medal. Lecomte has started the season like a shot and only arouses some doubts because of her age and inexperience, as it will be her first participation in the Olympic Games and that is always a variable that is an unknown. But if she is inspired, she is undoubtedly the one with the most legs at the moment.
Pauline Ferrand-Prévot
UCI Ranking: 2º
Nationality: France
Age: 29 years old
Mountain bike: BMC Fourstroke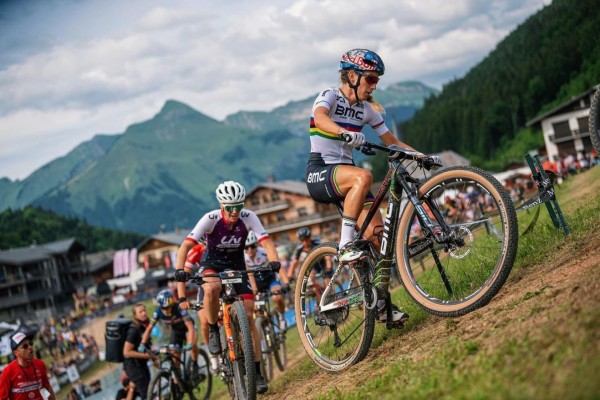 France has without doubt the best possible team compared to the other squads. Number 2 is none other than the reigning mountain bike World Champion, Pauline Ferrand-Prévot. Prévot arrives with the rainbow untouched and saving the occasional incident. It is true that she has not started very well in the World Cup, maybe because of these nuances and circumstances, maybe because she planned her agenda more thinking about Tokyo. The fact is that she is in good shape, with all her attention focused for weeks on Tokyo, with the rainbow on her chest, with a very important cycling maturity and with the experience of knowing what it means to compete and win at the highest level.
Jenny Rissveds
UCI Ranking: 25º
Nationality: Sweden
Age: 27 years old
Mountain bike: Specialized Epic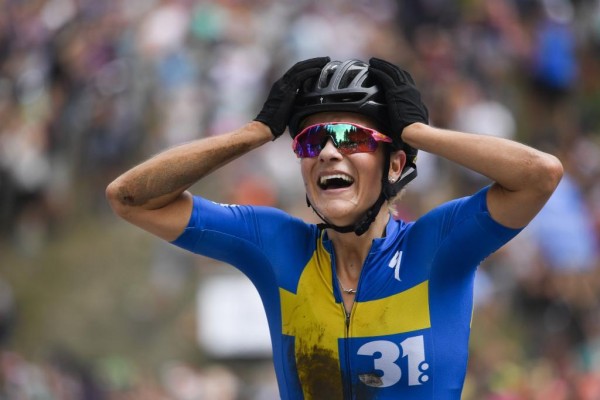 Sweden's Jenny Rissveds was not the favourite at Rio 2016, yet she won a very worthy gold. For this reason, we should consider her. For this reason, but not only for this reason, because after a streak far from the head of the race, this year she is much better. You only have to look at her podium in Les Gets to understand that she also wants this 2021 to be a year of change. She is still young, although we are still confused by her early victory in Brazil and by an impasse in which she has been completely away from mountain biking for personal reasons. That may serve as an argument for her to take the pressure off herself and to not be so much on the radar of the rest.
Yolanda Neff
UCI Ranking: 15º
Nationality: Switzerland
Age: 28 years old
Mountain bike: Trek Supercaliber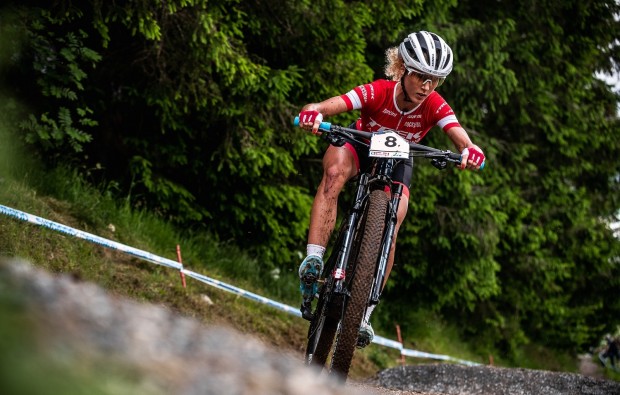 With Yolanda Neff it's a bit similar: we are talking about a huge cyclist, tremendous and with an exceptional performance in recent years. In fact, she was the fastest in the previous test we mentioned. But, however, an injury interrupted all the preparation for this season, so Neff decided to put everything aside to focus on Tokyo. There, and in a muddy context where the race is slower and much more technical, the Swiss is sure to have something to say.
Kate Courtney
UCI Ranking: 27º
Nationality: USA
Age: 26 years old
Mountain bike: Scott Spark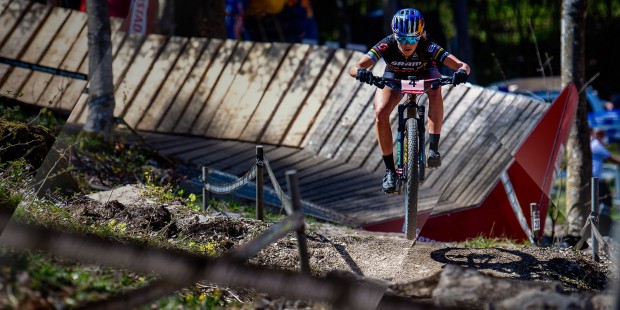 Kate Courtney is almost the opposite of Neff: she prefers dry and fast terrain because that's where she performs best. After winning the World Championships two years ago, this past 2020 things didn't go as she had hoped. Even so, Courtney is a cyclist who has matured a lot in recent years and arrives precisely with that hunger for revenge in Tokyo. Courtney in tune and vindictive is a dangerous animal, no doubt. To be taken into account.
Anne Terpstra
UCI Ranking: 3º
Nationality: Netherlands
Age: 30 years old
Mountain bike: Ghost Lector FS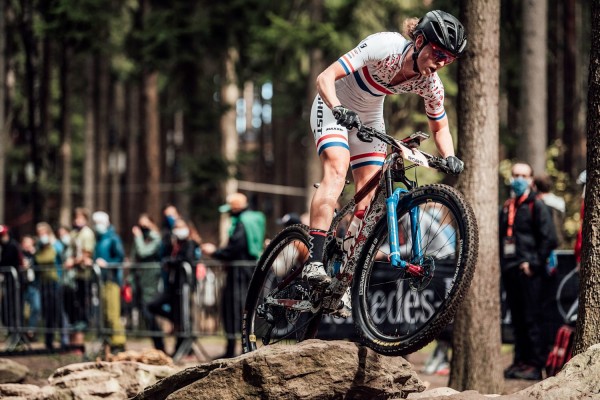 The third in the UCI rankings seems to have overcome her serious ankle injury of 2018. Although she has been at the top, she hasn't been entirely at the top. She did eighth at the World Championships and has been between sixth and ninth in the World Cup races this year. This means that if the race doesn't go too fast in the first laps, Anne could be at the top and fight for a metal. The gold medal looks difficult, but she will compete because of her own character.